Champions & #1 contenders
Miss Fortune
Thu Feb 23, 2017 8:30 pm by starvalentine
She's baaaccckkk!
"Ladies and Gentlemen, introducing the Queen of New York, The Sicilian Assassin...... MISS FORTUNE! Madison Oppenheim!!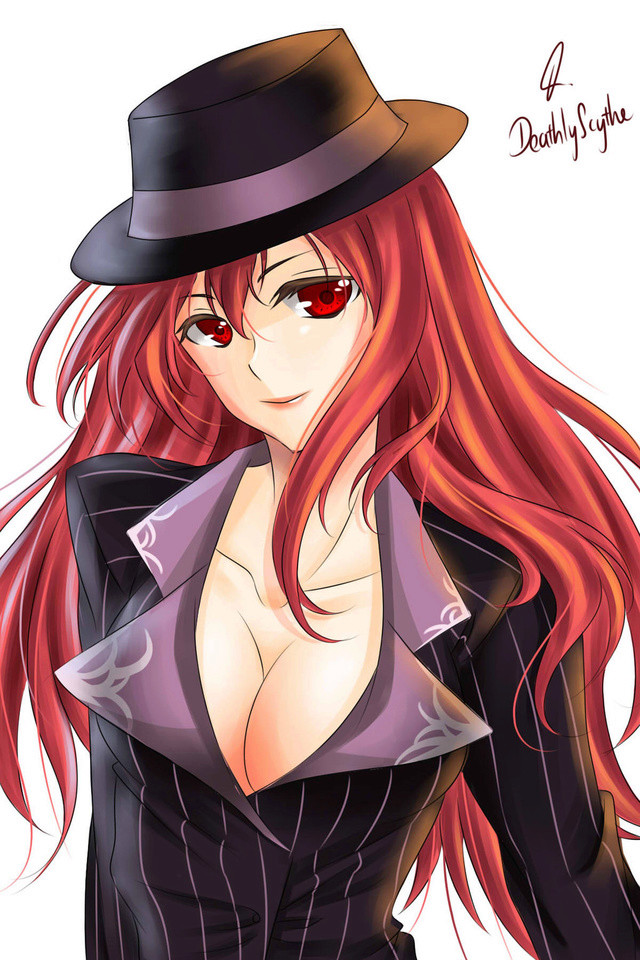 Comments: 0
Found my HHH
Wed Feb 22, 2017 10:40 pm by starvalentine
Comments: 3
Something I've Noticed
Tue Feb 21, 2017 10:06 am by scorn53
I'm not sure if anyone else has noticed, but every few weeks the same user joins the site, creates a few profiles and matches, then promptly leaves. I've only noticed because they follow a very similar profile template (and call it weird, but the use of black font), albeit they've now edited their latest one because they cannot delete it.
Upwards-
http://www.afwrpg.com/t14743-auriel-jessamine
Scarf-
http://www.afwrpg.com/t15951-maxine-rolanda
Their most recent name was 1 12 12 or something …
[
Full reading
]
Comments: 9
Page 3 of 9 •

1, 2, 3, 4, 5, 6, 7, 8, 9

"Not so fast Sabre, and Shido..." Juniper puts that pale down and shows them both the next picture. "Maybe this will sweeten the deal then..." Sabre looked up at the picture. It was of the blond woman whom she despised. Cecelia Northman.

Sabre let out an almost primal like shout and punched the paper, ripping it into two pieces. "Dont show me her pictures!"

Juniper puts down the two halves. "I thought youd he mad but..Not like that. I propose we attack her. I'll do that for you if you do this for me." Shido may not have known Cecelia. Or maybe he did...
Shido had tried studying up on much of the roster. But he did only get to AFW recently, so of course, he couldn't have detailed info on everyone at this point.

"Yikes, Sabre, it's paper, man." he reacted. "I'm not yet completely up to speed. I recall reading her name but all I really know about her is that she's been at AFW for a while...What's your guys' beef with Cecelia? And as much as I appreciate you telling me this, why tell me of all people?" Shido contemplated while folding him legs and holding his chin.
"I dont have a beef with Cecelia. Honestly, I could care less about her uncle she and I were in a match. But, she hurt Sabre and Sabre is my friend..."

Sabre put a hand up to stop Juniper. She faces Shido and glares a bit without mean in to through thay skull mask. "I hate her. So overconfident. She thinks that I will never be a match for her. I hate her!"

Juniper goes over to her fridge. "Im telling tho all to you because honestly...Ive never had someone who was a fan enough to look me up..." She smiles. "You want something to drink?"
"Awww well, rest assured that you have my support as your fan." he replied. "Thanks for putting up with me and my incessant questions. Water will be fine, thanks"

He paused for a second to turn his attention to Sabre. "I guess the only way for you to settle things with her is to meet her in the ring, huh?"
She tosses Shido a bottle of water. Grabbig one for herself and Sabre, she comes back. Juniper giggles. "Yeah, no problems. I just ask you dont go blabbing any plans out."

Sabre gr8 a bit again. "No. I wont be satisfied until she is crushed. And she knows that I am not weak. I am strong!" Sshe yelled out loudly.
"Of course! I promise I won't talk." he said before he began drinking from the water bottle. He backed away slowly from Sabre as she roared.
Juniper smirks. "I think think can actually find some use for you. That is...If youre looking to get involved with any of this. And Im sure you do..." She flashed that same grin again as she drank some water and crossed her arms.

Sabre calms down a bit and looks over to Shido and then to Juniper, then back to Shido. "What could he possibly do for us?"
"Sweet! I didn't think today could get any better! I mean I got to meet Animalistic Tendencies AND I got punched in the gut by Juniper Nayle!" He relaxed himself quickly after his episode of being starstruck.

"So, yeah, how may I be of service?" He inquired with a look of genuine sincerity after putting the water down.
Both women look at Shido with odd looks. They found his fan ways a bit odd. That he was happy to get punched and shoves around by them. "Alright then..." Sabre says, looking back at Juniper.

"Not yet, but I want you to relay yhe message to the UKE that we're coming for them. I want them to be ready. No surprises. No tricks.We're gonna do this right."
Shido contemplated aloud "Delivering a message certainly sounds awesome, especially when it comes to feuds....but something tells me your guys' idea of a message isn't a letter typed out in bold comic sans. And UKE don't strike me as the type to NOT shoot the messenger...." he went on "And delivering means leaving here, which probably means being blindfolded again, haha."
Page 3 of 9 •

1, 2, 3, 4, 5, 6, 7, 8, 9


Similar topics
---
Permissions in this forum:
You
cannot
reply to topics in this forum