Champions & #1 contenders
Miss Fortune
Thu Feb 23, 2017 8:30 pm by starvalentine
She's baaaccckkk!
"Ladies and Gentlemen, introducing the Queen of New York, The Sicilian Assassin...... MISS FORTUNE! Madison Oppenheim!!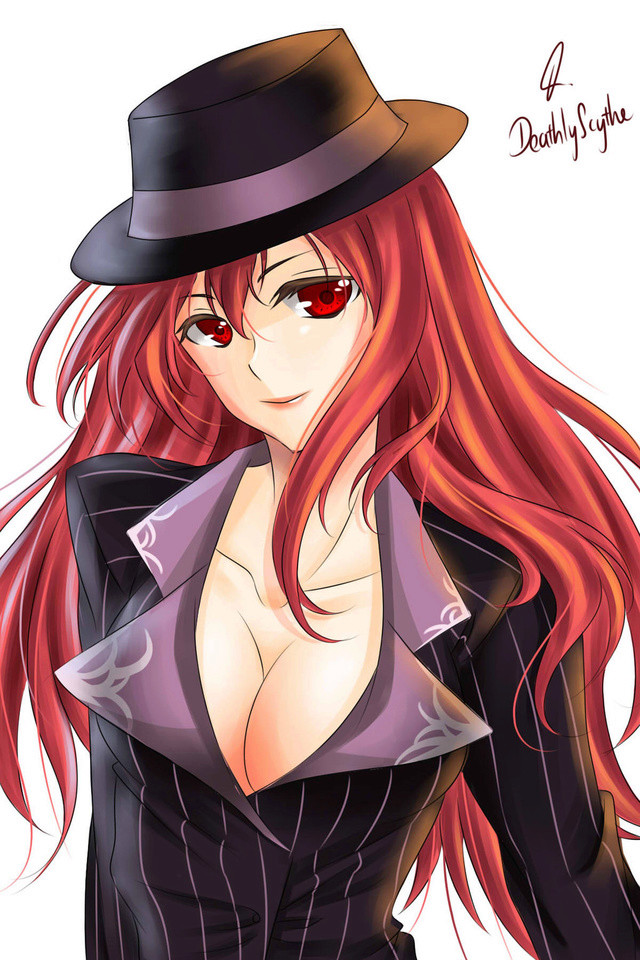 Comments: 0
Found my HHH
Wed Feb 22, 2017 10:40 pm by starvalentine
Comments: 3
Something I've Noticed
Tue Feb 21, 2017 10:06 am by scorn53
I'm not sure if anyone else has noticed, but every few weeks the same user joins the site, creates a few profiles and matches, then promptly leaves. I've only noticed because they follow a very similar profile template (and call it weird, but the use of black font), albeit they've now edited their latest one because they cannot delete it.
Upwards-
http://www.afwrpg.com/t14743-auriel-jessamine
Scarf-
http://www.afwrpg.com/t15951-maxine-rolanda
Their most recent name was 1 12 12 or something …
[
Full reading
]
Comments: 9
Page 8 of 9 •

1, 2, 3, 4, 5, 6, 7, 8, 9

Tsubame started moaning again when Sofia began to move and grind their sexes together. She's really feeling the stimulation due to her sensitive state, making her writhe around in ecstasy, caring little for everything else at the moment. It's as if her mind was already made to be addicted to Sofia's body!
Faster and faster Sofia went, her hips grinding themselves ever so harder into Tsubame's as her sophisticated method of speech was currently lost on her as she settled for ravenous moans and cries of pleasure. Her tongue hung from the side of her mouth, a sight that was certainly not befitting of a lady, but with the amount of pleasure that was flowing into her, she couldn't really help herself.

Wetter and wetter her pussy became until she could no longer hold within herself, arching herself back and making a cry of pleasure that was not befitting of a lady, but with the amount of pleasure that was flowing out of her, she couldn't really care. Her juices sprayed out of her, washing over Tsubame's crotch as she would grind a few more times to ride out her orgasm before lurching forward a bit and almost falling on top of her toy.

_________________
COME HERE FOR THE COLLECTION
Sofia was drawning near her own climax, and did nothing to hold herself back. Tsubame was a bit too busy with her own moaning to fully notice that, anyways, until she heard the girl's ecstatic cry and felt the juices sprayed against her own crotch.

She gasped and felt herself struck with tiny jolts, but it wasn't enough to make her cum due to her own powerful orgasm that she just had moments ago. Sofia eventually finished grinding their sexes together and fell on top of her, leaving Tsubame in a half aroused state although she's quite exhausted already to do anything else at the moment.

"Nnnghh... h-haa..."
Sofia panted heavily as she held herself from falling down on to Tsubame, catching her breath as her body was building up a layer of sweat. Looking down on her toy, she would allow herself to fall down and smack her breasts into Tsubame's. "So then Tsu-tsu...ready to call it a day? Or do you want your goddess to please you once more?" she asked, soon revealing it to be rhetoric as she began to grind her sex once more.

"Tell me....beg me.....beg me to make you cum one more time!"

_________________
COME HERE FOR THE COLLECTION
"Ah... uhm... aahh...!" Tsubame's indecision turned into a yelp as Sofia then starting to move her sex against hers again despite her question. "Aahmm... g-goodddessss..."

By this time she somehow found herself willing to comply with Sofia's demand almost naturally. She wanted to cum again despite her exhaustion, and she felt quite eager to beg...

"P-please g-goddess... please make me cum again...!" the brunette pleaded.
Sofia's lips curled into a smile when she heard her servant begging for her to cum. With such honesty, how could she deny her lovely servant? "Good....now let me grant you your wish!" She happily agreed too. Lifting her sex up, she would bring it down harshly on Tsubame's sex for a lewd smack. But that wasn't enough for her as she began grinding down on Tsubame's sex.

Sofia's moans picked up again as she began to hotly moan out, looking to give Tsubame an orgasm that befitted a goddess such as herself!

_________________
COME HERE FOR THE COLLECTION
"Ahhhn...!" Tsubame cried in ecstasy as she felt Sofia's sex smacked her own, causing her to buck herself a bit in response.

As the blonde then started grinding their crotches against each other again, she was soon reduced to a moaning and writhing mess under the girl. There was nothing else on her mind apart from the overwhelming pleasure as it was!

"Oooohh... y-yesss...! G-goddesss.... aaahhmmm...!"
Sofia was panting out heavily as her tongue draped out of the corner of her mouth as she continued to scream out in pleasure. The lewd sounds of their wet pussies continuing to grind against each other only spurred Sofia on just as much as listening to Tsubame crying out her title.

"That's right! That's right! I'm your goddess! I am your goddess!"

_________________
COME HERE FOR THE COLLECTION
Tsubame continued to moan without a care in the world. Completely absorbed in ecstasy, she humped back a little along with Sofia's rhythm, fully accepting the girl as her goddess now. Her orgasm was getting closer, she could feel it, and yet, it also felt like it wouldn't happen as long as Sofia didn't give her the final push.

"Ooooohhh... aaahhhmmm...!"
As much as Sofia was trying to drill into Tsubame's head that she was a goddess, her current look was far from a goddess. She had allowed her lust to take a hold of her as she was now panting and moaning like a lunatic with the eyes to match as she stared down at the Japanese woman beneath her. Continuing to grind her sex into Tsubame's, Sofia could feel that her toy was close to bursting, was close to orgasming. As her goddess, she felt complied to give her an orgasm that was befitting for a toy of a goddess.

"Are you ready? Here it comes Tsu-tsu!" she cried out as she rose her hips, pulling them as far as it could reach up before dropping it as fast as she could to crash into Tsubame's sobbing sex.

_________________
COME HERE FOR THE COLLECTION
Page 8 of 9 •

1, 2, 3, 4, 5, 6, 7, 8, 9


Similar topics
---
Permissions in this forum:
You
cannot
reply to topics in this forum