Who is online?
In total there are
22
users online :: 1 Registered, 0 Hidden and 21 Guests :: 2 Bots
LunarWolf
Most users ever online was
155
on Sun Oct 09, 2016 8:33 am
Champions & #1 contenders
Active Kawaiis
Sat Jun 24, 2017 1:25 am by Daaharu
Hey, guys. I'm hoping to get a sense from everyone of where the active kawaii girls are at. No guarantees or anything, but I am looking to figure out who is out there consistently making matches because we are looking to inject some new blood into the kawaii title scene, and I don't want to have tunnel vision on just the players and characters I know.
So, if you've got a kawaii girl who's had at least one match and is currently active, can you let me know either here or via PM or IM? This …
[
Full reading
]
Comments: 6
Ending RPing
Sun Jun 25, 2017 7:04 am by KillerV
After I finishing up couple of threads, I am officially done RPing here. I apologize to you guys currently with me and even the future ones. But I am just tired of it, not going into too much details as it makes me feel like ranting so much, rather not.
But will still be here just to read n respond, as for Trillian, wont able to contact me soon, rather send PM here instead.
Good luck with everything.
Also, NOT gonna give King, rather not see people using him like
[
Full reading
]
Comments: 7
looking for matches
Sun Jun 25, 2017 6:46 am by dragonswill
Im looking for matches for nearlly all my girls. pm if interested. my signature should link you to the roster of my girls hoshi is the only one that doesn't need a match for now so please message me or reply here and well discuss a match.
Comments: 0
Name: Emily "Star" Valentine
Sex: Female
Age: 21
Eyes: Blue
Hair: Dyed Blue
Height: 5'3"
Weight: 110ibs
Nationality: British
Alignment: Confused Face
Entrance music: None Yet
Wrestling Information
Strategy: Loves to grapple and get close to a rival. Is as comfortable standing as she is on the mat
Style: Pro Wrestler - Sensual (when excited)
Type: Inexperienced but eager.
Preferred Matches: Standard, Kawaii, Erotic (although she wont ever admit this) Handicap 2v1, Tag Matches.
Favored moves: Headlocks, Slams, Leglocks, Occasional High Flyer, Boston Crab, STF, Leg Drop, Corner Choke, Various Smothering Pins (again, she wont admit this, they are "accidental")
Finishing moves:
Total Eclipse - Emily gets her rival on her back and drops in a front or reverse facesit ensuring the victims arms and pinned down tightly (Used When Excited)
Twin Moons - Mixing things up, Emily will go for a full body pin and "accidentally" drop her breasts on a victms face for a smother
Rising Star - An Elevated Figure 4 Leg Lock where she lifts her body to add pressure to the hold
Characteristics
Physical Appearance: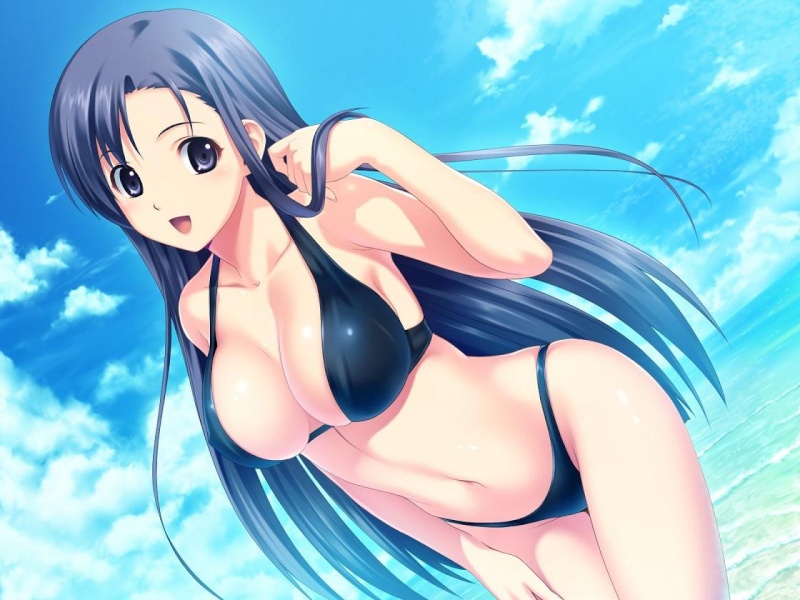 (Let me know if this picture is used)
Personality: Emily is an all round good girl but when pushed she can lose her temper and try riskier and more technical moves, which more often than not means her losing the match as more seasoned and skilled rivals can take advantage of her newbie experience and relative size.
She often apologises for using impact moves and painful holds. This can be used as a tactic, as rivals can pretend to be hurt so Emily forgets she is in a match and is therefore prone to attack. She is more likely to cuddle and nurse a rival in this state than beat them.
Whilst she knows basic wrestling, her ambition leads her into situations that she cannot handle.
She is aware of the erotic nature of AFW but is innocent enough to believe it is for special matches and that everyone she faces will be fair and respectful. This is in contrast to a deep rooted psychological flaw that makes her challenge girls who are bigger than her, often picking fights with girls who are busty or curvy.
She will challenge tag teams by herself as she struggles against her will to win and their physical attributes.
Her experiences of early wrestling have led her to have a weakness for smothering pins (See History Below)
Consequently and somewhat stupidly, she has already picked out a number of AFW girls whom she would like to wrestle.
Past/History: Emily grew up watching old school wrestling on TV and instantly fell in love with it. Despite her father expressly forbidding her to pursue this interest, she left home at 18 to join a wrestling academy.
It is here that she learnt the basics of wrestling. As a student she was average, winning and losing battles equally. This was until she joined a tag team with a girl called Lisa.
Lisa was much bigger and experienced than Emily
They trained together and enjoyed a friendly rivalry that soon developed beyond the ring. Emily is heterosexual, however Lisa wasnt, nor was she shy about it. Lisa would often throw erotic moves into their training claiming her "hand slipped" or she "stumbled."
One significant moment was when Emily was practicing high risk moves. Whilst attmepting a sunset flip, instead of toppling Lisa over, her longtime friend dropped to her knees and straddled Emily in a front facesit pin ensuring her crotch was rested securly on Emily's face. The rookie wrestler struggled but soon found herself turned on and submissively lay there whilst Lisa dominated her.
This had a profound effect on Emily and this is also where her "accident" complex came into being.
As a result, if matches take an erotic turn, Emily will more than likely lose herself in the moment.
Wrestling Attire: Bikini as pictured.
Fun Facts: She loves the smell of vanilla and vanilla perfumes
Interview:
Question: Hey Emily. So what brought you to the AFW?
Answer: I want to be the best wrestler there is. I want to improve on my skills and I know I can be champion
Question: But arent you worried your lack of experience will be a problem?
Answer: What? Err.. what do you mean? *gets flustered* I trained for many years and have won my fair share of matches. I am able to take any girl down for a pinfall
Question: I see, but what about if they are bigger than you?
Answer: Well... I....  *still flustered* I have my hit list picked out so they better beware! *trying to be defiant*
Question: OK so who is on the list?
Answer: Since you asked, here is "Emily's Hit List"
Lady Lakota, The Goddesses, Dani Ragu & Lil Luci Lollipop, Izzi, Rebecca Willow, Valarie Von Vulpes, Penny and Emi, Natsumi Hayushi, Heather Sunderland, Kirin "Rosie" Sumomo, The Love Bunnies, Juli Taikohara, Lisa Giordanni, Sakaki and Yuno - the Sumomo Twins and more to come....
( OOC: If anybody here care to indulge these matches it would be most welcome )
Question: *struggling to understand the choices* There is a
lot
of good fighters there, I mean, you know that things in AFW get a bit sensual now and again right?
Answer: Um. Yes? So?
Question: More than often one girl ends up dominated that means they have to tap out from something like a smother or simply lay there and feel humilated while their rival taunts them for the count.... At least half the girls you mentioned here would squash you flat. How do you plan to stop that?
Answer: They do.... I ...know this but I will... Sorry, I have to go!
*Emily rushes away attempting to hide her embarrasment*
AFW Information
Wins: 0
Losses: 1
Draws: 0
Championships/Accomplishments:
Friends:
Allies:
Rivals:
Enemies:
Crushes:
History:
http://www.afwrpg.com/t13486-rui-aozaki-vs-emily-star-valentine
- Emily takes on Rui in her first match.
Last edited by emilypinned on Mon Jan 18, 2016 11:41 pm; edited 12 times in total (Reason for editing : Changed Bio and Picture)
Approved. You may make matches and rp as you like ^ ^



Posts

: 27333


Join date

: 2009-04-02


Age

: 97


Location

: VIP Box inside the AFWDome



---
Permissions in this forum:
You
cannot
reply to topics in this forum