Champions & #1 contenders
Hi I'm back...I don't know where to begin...
Fri Sep 15, 2017 6:43 pm by Silentcoins
Hello everyone. I'm not too sure if anyone still remembers me, but if you do thanks.
I haven't been around for a long time for reasons I guess. If there's still anyone out there who wishes to play with me or to continue whatever we left off, please don't hesitate to reply.
It's kind of awkward just saying this.
Comments: 7
I'm Back
Fri Sep 22, 2017 11:57 am by RadiantKarna332
Alright, after a few days of hiatus, I'm back. I'm sorry for my absence, for those who have threads with me here.

Comments: 4
Looking for a match.
Wed Sep 20, 2017 9:27 am by Silentcoins
As the title says, I'm looking for a match up.
I can do just about any kind of match up, though I prefer one with some hentai elements mixed into it. Wonder if there's anyone interested in a match of any kind?
Comments: 0
Tagline:
"If you've debuted already, chances are I know who you are and what to expect. I'm probably already a fan! Pleased to meet you!"
Basic Info:
Sex: Male
Eyes: light brown
Hair Color: Brown
Height: 5'
Weight: 140lbs
Nationality: American
Alignment: Face
Age: 18
Match History:
Stats:
Strength (3.5/5)
Speed (3.5/5)
Endurance(5/5)
Aerial Prowess (4/5)
Slams/Powermoves(3.5/5)
Strikes(2/5)
Counters(2/5)
Appearance: Short and energetic with some loosely defined muscle, but not enough to be imposing. He has a bit of a goofy disposition. His wrestling attire usually consists of a dark blue pair of tight wrestling trunks, sometimes with knee or elbow pads.
Typical wrestling attire: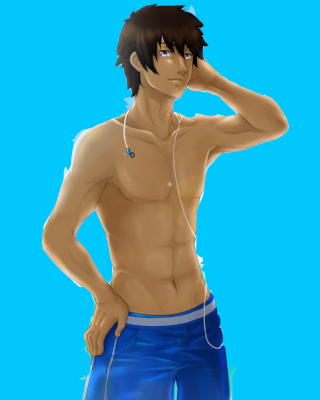 Slightly Embarrassed:
Signature moves:
small package pin
Kip Up:
Bearhug
Finishers:
Split Leg Corkscrew Moonsault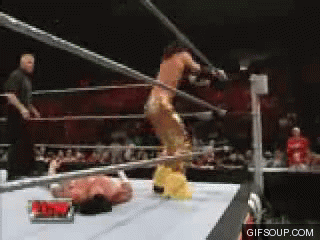 Back story: Born and raised in a orphanage in Philadelphia, Shido learned to forge his own path in life from a very young age. In his teen years, he discovered a fondness for combat sports. He's tried his hands at boxing, kickboxing, mma and various others. But despite his incessant attempts for 2 years, he was always restricted from going pro. His coach, who had walked him through all these ventures had always been afraid of Shido leading a short career, as he gets hit often in these fight sports. At 17, he found himself trying his hand at pro wrestling and fell in love with the style completely. His coach, Mrs. Sakaguchi, decided that this path was right for him after wrestling a long match with him and failing to put him down for the 3 count, despite beating him down in a one sided fashion for the entire match. In order to further his skills, he was told to travel the land and visit many a gym and fellow wrestlers to learn fro them and live out his love for the sport.
Personality:
Shido has many typical shonen characteristics.
He follows his heart and tries to stand by what's right. He's energetic and eager and quick to discuss the world of pro wrestling and he's usually the first to show up for training or to jump at an opportunity for a match. He has made great strides and hit many personal milestones making a decent warrior of himself despite his lack of innate inability. Outside of wrestling, he's a nice guy and easy to get along with despite being a huge dork. His interests include video games and finding ways to help charitable causes.
Many years of being called out for his size or stature and subsequently proving himself in the ring to those that doubt him because of his height, have helped him overcome any insecurities he had about it. While he might find himself faltering or hesitating at times, he always tries to focus on whatever goal he sets for himself, wrestling, moral, or otherwise.
Strategy:
A key part of his strategy is avidly researching his opponents and other wrestlers in general
. Being a fan boy, Shido hoards and collects all kinds of information on wrestlers: replays of previous matches, old match cards, bios, documented moves, finishers, aliases, etc. Short of actually stalking someone, Shido can and almost always does stay abreast of what's happening in the wrestling scene. And he makes it a habit to research established opponents before a match.
Years of practice have had him find that his favorite moves are submission holds. Whether he's dishing out punishment or taking it, he always finds himself in awe of how awesome submission maneuvers (and many other moves), are. Despite this being his go-to, he's put in great effort and training to  to diversify his repertoire, thus ensuing in his prowess with maturing into an astute technical wrestler. And even adding a slew of aerial moves to fit a guy of his stature.
While he does have a preference for grappling, he's really an all around wrestler and can do it all - minus striking
.
Though, his greatest asset is probably his durability and his willingness to persevere even if things aren't going his way. While he is young and on the small side relative to most competitors, he's had years of training and in-ring experience and habits. He's also quite physically strong for a guy his height, though he tends not to use too many slams, suplexes, etc.
His goal, first and foremost, whenever he steps into the ring, is to have a fantastic match and try his best regardless of who his opponent is.
This leads to him thinking of his strategy on the fly and trying to improvise based on what he thinks will work on his opponent. This can and has backfired on him, but following his gut has never steered him towards an obstacle that he had no chance of overcoming.
He finds himself particularly susceptible to perverse tactics and women who are sensual and provocative in the ring, as he always seizes up and becomes shy around them for some duration. Though he can overcome this under some circumstances, it still remains a weakness of his.
Dating:
Talia Wonders
Last edited by Winner3 on Thu Apr 27, 2017 4:50 am; edited 37 times in total
_________________
"Winner's Full Roster Page"

Trillian - winner3



Posts

: 2083


Join date

: 2015-12-22


Location

: NYC



Approved. You may make matches and rp as you like.



Posts

: 27333


Join date

: 2009-04-02


Age

: 97


Location

: VIP Box inside the AFWDome




Similar topics
---
Permissions in this forum:
You
cannot
reply to topics in this forum