Who is online?
In total there are
41
users online :: 11 Registered, 1 Hidden and 29 Guests :: 2 Bots
Berial
,
Cicilia
,
Edmund
,
Harrier
,
Hedgehawk
,
kerflubble
,
killcarrion
,
scorn53
,
Tarantulust
,
Underdog21
,
Yori
Most users ever online was
390
on Tue Jan 02, 2018 2:02 pm
Champions & #1 contenders
Moonhearts Promo intro thread is O p e n.
Mon May 21, 2018 4:21 am by XSirenX
Feeling brave?, lost?, or without a thread to post in?, hit up the newest Moonheart if any of those apply!
CLICK HERE
What Moon has to offer?, many things...:
Comments: 0
The Austrailian Mudslide is Back.
Sat Apr 21, 2018 6:20 am by Softsquad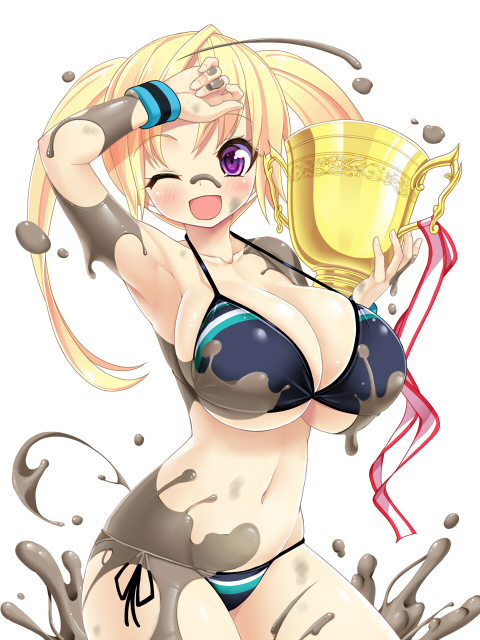 Granted that most of you won't know me or remember me, but I've had a few matches here and there some time ago. Well I think its time to become a regular around here and try to have some fun again, but at the same time keep coming back. Anyway I think its time to jump into some matches with Zoe Taylor, my mud wrestling character from Australia and get her back into the squared circle. Furthermore I will update my characters as I think some proper changes need to happen.
So if anyone would …
[
Full reading
]
Comments: 4
Page 4 of 7 •

1, 2, 3, 4, 5, 6, 7


Abattoir had definitely not recovered by the time Jessica returned to her. In fact she seemed to be in an entirely different world; her eyes were unfocused and a series of unintelligible, garbled syllables were barely audible through her mask. Fans watching at home around the world, despite their headphones and HD audio output, couldn't make out any of it, and were left to conclude that Abattoir was now speaking in tongues.

Which she absolutely was. Apparently the crazy was building up as fast as the headshots were.

Either way, she was still out of it by the time Jessica hoisted her up, and it was only after the Fujita Five onto the pile of festive porcelain balls that she really seemed to come back to Planet Earth. The ornaments shattered under the two women, sending fragments everywhere, and the crowd let out a sympathetic 'ohhhhh' as both girls went up in a shower of ornament parts and spattered blood.

Abattoir half-rolled onto her side, drawing a wince from everybody on that side of the ring as they beheld a number of jagged ornament pieces sticking out of her back, and used some of her remaining energy to shove herself under the bottom rope and drop to the floor before Jessica could follow up by pinning her. She'd been lucky that they'd landed by the ropes, and intended to use that stroke of luck to get as much of her strength back as possible. Although the nak muay flopped to the floor at first like a dying fish, she was able to drag her way over to the guardrail and started pulling herself upright.
There were so many chemicals that were so nice. Among Jessica's favorite was adrenaline. It increased her heart rate so much that it nearly made the organ burst out of her chest, it might her big muscles nice and taut so she was ready for action but most importantly it dulled pain. Ornaments broke and shattered, sending gashes into Jessica's back. It hurt of course, but not as much as it probably should have.

Another wonderful benefit that adrenaline gave was heaps of energy. The Violent Violet felt as if she could run across the sky. She sprang up from the slam, looking for blood. The masked girl looked like she was unwilling to play along. The girl had already disappeared from the ring but it only took a search of a few seconds to relocate the girl. She trusted the metal barricade as her ally to help her up.

Coward. Just to think, a moment ago she respected the girl because she slid the baton towards her. She fell from grace and the ring when she slid out. Jessica walked to the ropes and leaned over them. "Trying to get away for the holiday?" She spat. "Don't worry, the holiday is coming to you."

Jessica usually considered it a bad idea to come off the ropes or off the turnbuckle. It was hard to move her solid body when she was in the air. Maybe it was the adrenaline, but Jessica thought about trying something a little bit special. She hopped onto the top rope and tried to leap off of it towards Abattoir. There were no somersaults and no kicks, only 140 pounds of fury flying towards her.
Abattoir was very easy to find, as there was a very generous trail of blood leading from the ring out to her spot on the floor.

By the time Jessica had tracked her down, the nak muay had pulled herself to her feet and was leaning hard on the guardrail, bristling all over with tacks and shards of glass and ornaments. In fact, part of her upper body was leaning over it as she shooed a fan away from his seat and grabbed the chair he'd been occupying. Looking out at the audience as she was, it was easy to follow Jessica's movement behind her - their heads tracked the Violent Violet as she headed towards the ropes. Clearly everybody was interested in what would happen next. Abattoir let herself stay limp against the guardrail, her fists closing tightly around the chair.

She'd been here plenty of times. Spilled out of the ring. Looking dazed. And without fail, they always went for the bait. C'mon. Jump. Jump. Do it.

She heard Jessica's taunt behind her and the swell of excitement from the crowd, and under the mask, Abattoir grinned so widely her lower lip split a little.

Yessss.

The dive came, and as it did, she whirled in place, bringing the chair around in a thunderous roundhouse. If she'd timed this wrong, she'd get splattered, but if she'd timed it right...well, she'd still probably get knocked down from sheer momentum, but diving head-first into a chairshot was probably not on Jessica's list of Christmas wishes.
While floating through the air, Jessica thought she found the reason she rarely came off the ropes. It wasn't the fact that getting her entire body up and back down again was a slow and laborious process although that certainly didn't help. It was because it was so fucking predictable. Abattoir didn't even need to look to see it coming, which made the impending chair shot that much more humiliating.

Time seemed to slow as Jessica plummeted towards annihilation. There was simply no way she could form any sort of defense, not like this. Hell, she couldn't even change the expression on her face. She still had that same determined look, like she was a shark and there was blood in the water. The girl played a good possum, Jessica had to give her that.

3, 2, 1. Blastoff. The chair hit Jessica square in the face and the loud clang reverberated around the arena. The crowd were stunned by the trick and then began applauding uproariously. The noise simply washed over Jessica s she was in no real state to hear it let alone respond to it.

The Violent Violet groaned as she lay on the concrete floor of the arena. Not only did the harsh metal nearly permanently mark her face, but the hard floor also had quite an impact on Jessica's body. This one hurt.
The sound of metal hitting face was deeply, profoundly satisfying on some lizard-brain level, even more than the impact shaking Abattoir's arms as she landed the chairshot. She was deaf to the roars of the crowd, focused entirely on her incredibly dangerous opponent and making sure she followed up and double-tapped. As she stepped forward to wail on the downed Jessica with the chair, though, she stumbled slightly and dropped the chair with a sudden stagger. The world seemed to swim around her, like her head was floating off into the clouds.

Ah. A familiar, if unwelcome, feeling. She was losing blood at a rate that didn't exactly bode well for her longevity in this match. In fact, unbeknownst to Abattoir, she'd actually become a little paler than usual and was not looking good at all. It had been wonderful fun to go back and forth with Jessica, trading shots and seeing who could one-up the other in sheer craziness, but she probably needed to start focusing on trying to get a win before she passed out, which was...almost definitely going to happen in a little while.

Leaving the Violent Violet where she lay, Abattoir reached under the ropes and dragged a present out of the ring, then opened it and pulled out...a framed portrait of Scott Hall, to her great annoyance and the amusement of the crowd. Their cheers quickly turned to a shower of boos as she tossed the picture off to one side, but that was okay, because underneath it, at the bottom of the box, was a coil of barbed wire. Perfect.

She returned to the dazed Jessica, twirling the barbed wire around one of her forearms in the process, and then grabbed an ankle and tried to roll her over into the STF. If she could get the hold locked in, it'd be even more dangerous than usual - a facelock full of barbed wire was a bad, bad situation to be in - but Abattoir was becoming increasingly woozy. There was no guarantee she'd be able to clamp down.
Jessica thought she could get up. She thought she could do lots of things. The cheers and jeers of the crowd washed over her in turns and Jessica was nearly deaf to them. The fact that her brain was still ringing like a bell clouded her thoughts and dampened her movements. She could wiggle feebly for a bit, but little else. Jumping into that chair shot was more foolish than she had first anticipated.

Maybe she had a concussion. It certainly felt like it. After all, she wasn't thinking straight and felt a bit dizzy. Whatever the case, the Violent Violet knew she needed to push herself through it and keeping on. She failed, pretty catastrophically. Then, of her own volition or someone else's, she was on her front. Good, that made it all the easier to get up.

Except it wasn't easy at all. Something sharp and pointed raked her face, then her back bent rather uncomfortable. That shook Jessica out of her daze but put her in a ton of pain. Jessica opened her mouth to yell out her pain, which proved to be a costly mistake as the barbed wire (surely it was barbed wire) ripped her skin.

Even without the metal impaling her pretty face, the STF was brutal. It put tons of pressure on the back and the neck and that was pressure the Violent Violet could not afford. She clasped forward, desperately seeking something to get her out of this bind.
There it was. For as long as she could, Abattoir wrenched back on the Mourn, twisting and tearing at her opponent with every ounce of strength left in her. The world was swirling in watery circles around her, blood thundering in her ears and drowning out the distant gibberish that'd preceded it, but as long as she had the hold locked in she knew where she was and what she was doing. (The answers to both of those were 'exactly where she needed to be' and 'having a blast', respectively.)

Her heart leaped a little as Jessica started to crawl forward. There was life in her still! Even as disoriented as she was, Abattoir felt a thrill at the idea that it wasn't over yet. This girl was tough as hell, and there was a very real possibility she wouldn't be able to finish her off with the hold. Awesome. Abattoir could feel her blood rushing (literally, as a lot of it was outside of her and rushing down her body) with excitement at the very thought of it.

Two things happened simultaneously. One, the constant forward motion made it very difficult to hold onto half of the STF, and she lost her grip on Jessica's leg. This left her more or less hanging off the Violent Violet's side, gripping the facelock like a rottweiler - it still sucked to be in the hold, but it allowed a great deal more freedom of movement.

More importantly, as Jessica reached out, her fingers closed around a familiar length of chrome - the discarded baton from earlier. It'd rolled out of the ring after their first exchange.
Jessica knew a lot of things that were like hell. The Tokyo metro in the morning. The tantalizing and frustrating distance between her and the belt. Getting ploughed through and losing a match. But this barbwire in her face was its own unique hell. The barbs dug into her and Jessica wanted to yell out in pain. But she couldn't. There was something stopping her. Perhaps it was her desire to never show any weakness at any cost, maybe it was her crystal clear focus on winning the match, but most likely of all it was pure phlegm.

No, she didn't yell. She reached forward once and once more and found something long and hard and useful. She was honestly a it surprised that all of the perverts in the stands passed up the opportunity to grope her, but perhaps they knew just how dangerous she could be. While the masked girl had gotten several hints, Abattoir was about to find out that same principle in an up close and personal fashion.

Jessica clutched the baton and swung it backwards with all the force she could muster. Despite the obvious drain that the hold was causing, Jessica's muscles allowed her to summon up quite a lot of force. Her accuracy was slightly in doubt as she could not see where the harsh instrument would land, but the intent and the power were certainly not lacking...
Somewhere in the haze of blood and combat, Abattoir became distantly aware that her opponent was crawling forward, grasping for something. Jessica had gritted it out for her whole time in the hold, refusing to tap or cry out and instead focusing entirely on escaping. She had a hell of a fighting spirit - that much had become obvious early on, but it was really being showcased here.

There was just enough time to see Jessica's hand close around an object and realize what was about to happen, and then the shot came - dead center, right in the mouth - and she was distantly aware of her body going momentarily limp and flopping off Jessica into a steadily-spreading pool of claret.

Consciousness returned to Abattoir a few seconds later, and with it, pain in incredible measures. Everything felt like it was on fire, and the steadily-spreading ache through her jaw and mouth was the most pronounced of all. She tried to roll over onto her side and start pursuing the Violent Violet again, and got about as far as 'turning her head to the side and spitting out fragments of mask' before realizing that wasn't gonna happen anytime soon. Oh. Fragments. The mask was busted - Jessica had hit her dead center with the shot, breaking open a chunk of it. Not that it was easy to see anything underneath, as Abattoir's mouth was just as gory a mess as the rest of her body at the moment.

All things considered, she was lucky it was just bits of mask she was spitting out and not teeth. The nak muay blinked up at the lights, semiconscious and momentarily mesmerized by a combination of post-concussion symptoms and blood loss. If there was any strength left for her to gather, it'd have to come soon.
The sound of metal hitting flesh was always so unseemly. Jessica had hit and been hit and she found one experience to be a lot more fun than the other, but the sheer sound of it was jarring. With one final scrape, the barbed wire was removed from her face. A thousand bees stung her open wound and Jessica winced. Now that the blood was exposed to the open, it hurt way worse.

When she scrambled forward and up, she thought about her opponent behind her. As she was facing the other way she could not see where exactly the baton landed but from one second of appraising the situation, she thought she had a pretty good guess. Judging from the blood flowing out from under her mask, Jessica had hit ground zero, her mouth. Flecks of blood flew off her face as she moved as quickly as she could. Despite the pain, her movement was not terribly slowed. She was not quick in any situation, after all.

Jessica doubted the girl was on her last legs. She had heard this girl had been in some pretty brutal shit, after all, and didn't want to underestimate her with something too technical, something too final. No, better butter her up first before she tried any of that. Jessica lurched forward. The shot to the head still blurred her vision and Jessica cursed herself as she was nearly unbalanced before she even attacked. The Violent Violet sent an ungainly kick towards Abattoir's chest to try and loosen her up a bit.
Page 4 of 7 •

1, 2, 3, 4, 5, 6, 7


---
Permissions in this forum:
You
cannot
reply to topics in this forum