Champions & #1 contenders
Reduced Post Rate
Tue Jun 27, 2017 12:14 pm by RadiantKarna332
For those who are currently roleplaying with me in threads, you guys may have noticed my reduced post rate. I'm sorry for being so late to inform you guys about this, but due to some real-life businesses, I have no choice but to post infrequently compared to usual. I'm so sorry about that.
So, I will return to my normal schedule next week, so please don't worry about me not posting. Have a nice day.

Comments: 3
Catching up and stuff
Wed Jun 28, 2017 4:19 am by LARIATO
Hey guys.
First, trying to finally get my ass in gear and get caught up with threads and everything. Pretty sure I've finally posted to all active threads I'm involved with now. But I can be very scatterbrained and forgetful at times. So if anyone's got an active thread still waiting for a post for me, it probably just means I've forgotten, so PLEASE let me know about it so I can get on that asap.
And second, I'm aware it took me a long ass time to get around to a lot of these posts, and some …
[
Full reading
]
Comments: 0
Active Kawaiis
Sat Jun 24, 2017 1:25 am by Daaharu
Hey, guys. I'm hoping to get a sense from everyone of where the active kawaii girls are at. No guarantees or anything, but I am looking to figure out who is out there consistently making matches because we are looking to inject some new blood into the kawaii title scene, and I don't want to have tunnel vision on just the players and characters I know.
So, if you've got a kawaii girl who's had at least one match and is currently active, can you let me know either here or via PM or IM? This …
[
Full reading
]
Comments: 6
Page 3 of 3 •

1, 2, 3
Hisui decided to ignore Neske comments about not having to do so.  She would reach into her bag and take out a laptop, the latest design.  "Akiha comes from a very wealthy family who owns a company that is expanding worldwide.  Thus, I managed to get you this.  Flowers and cards are nice, but I don't think they help with the boredom here.  Plus it comes with a built-in camera and microphone." stated Hisui as she then tried to place the laptop into Neske's hands.  She remembered how her fellow redhead was now away from all her brothers and thought this would be a good way for her to communicate with them.



Posts

: 3343


Join date

: 2015-05-28


Age

: 28


Location

: Eye of the Storm



The background noise of the beeping heart monitor had increased to a pace where it wasn't exactly background noise anymore, as Neske took the laptop into trembling hands. She wasn't sure what she would do with two when she got out of here, but the gesture was huge to her. "Th-thank you... I don't know what to say..." she trailed off, inspecting the device. "You really didn't have to do this..."



Posts

: 1448


Join date

: 2015-01-05



Hisui could see that the laptop meant a lot to Neske.  "It's okay, for me this is nothing.  If you wish, I can ask Akiha to invite you over to our mansion where we can all get a drink.  But I think I need to be leaving now.  Give me a call when you get out of here or when you want to leave.  I look forward to our next encounter.  Good day and may you get well soon." stated Hisiu as she then got up and give a small bow.



Posts

: 3343


Join date

: 2015-05-28


Age

: 28


Location

: Eye of the Storm



Neske was sad to see her girl go, but Hisui had her own life to attend to, and Neske understood that. She jittered her fingers as she waved watching the redhead stand up with a smile. "I will, I'll call you." The beeping slowed to it's usual pattern as Hisui opened the door, Neske's mood dropping from the sudden high as she watched her leave. "Bye..."
At first, Neske simply looked at the closed computer, her mind wandering about in the relative silence. About what she would do after she got out, about finding someone to tag-team with, about calling her brothers. Mostly about Hisui, though. Neske needed to do something with her when she got out of here. Not just as a date, but as a way to say thanks. A few ideas were already sparking her mind; nothing terribly complicated, but still, she thought it'd be nice.
She looked at the table next to her, where the card and flowers Hisui had brought in now rested. She picked up the card opening up the envelope and sliding out the blank card inside, with the words "Get better" written on the front. A little more blunt than most would be, but Neske was glad that Hisui was not the type to buy a pre-made card, at least. It also folded in half, meaning there was something inside, and as she started to open it, it looked like some sort of image....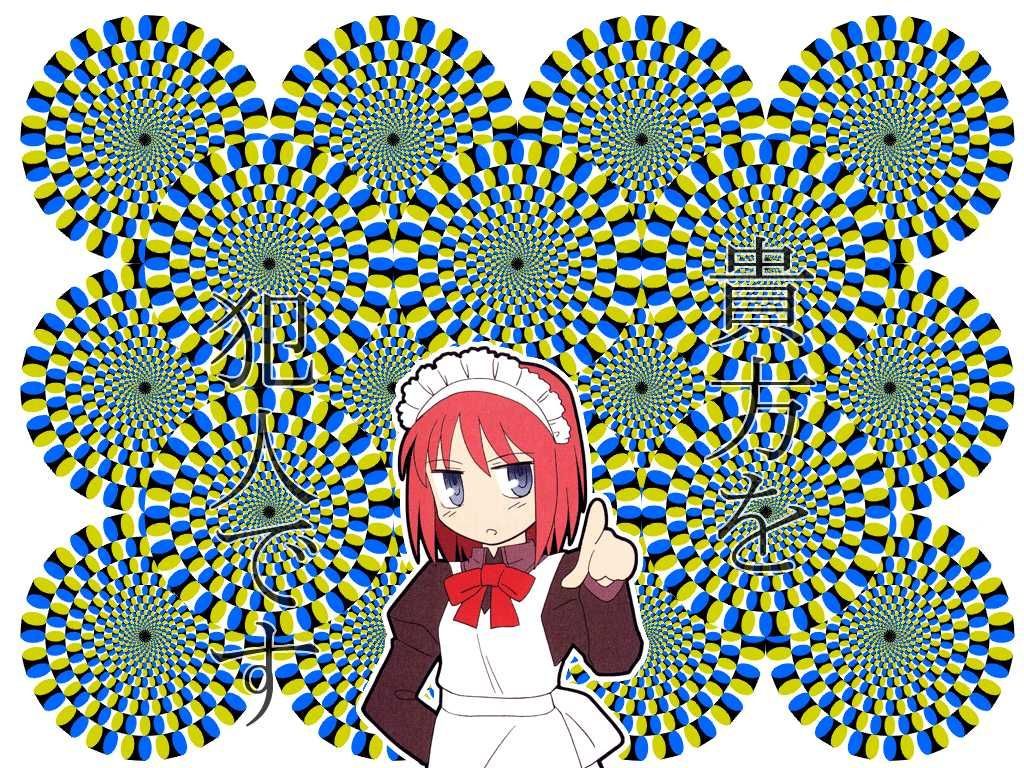 What.



Posts

: 1448


Join date

: 2015-01-05



Page 3 of 3 •

1, 2, 3

Similar topics
---
Permissions in this forum:
You
cannot
reply to topics in this forum