Champions & #1 contenders
Miss Fortune
Thu Feb 23, 2017 8:30 pm by starvalentine
She's baaaccckkk!
"Ladies and Gentlemen, introducing the Queen of New York, The Sicilian Assassin...... MISS FORTUNE! Madison Oppenheim!!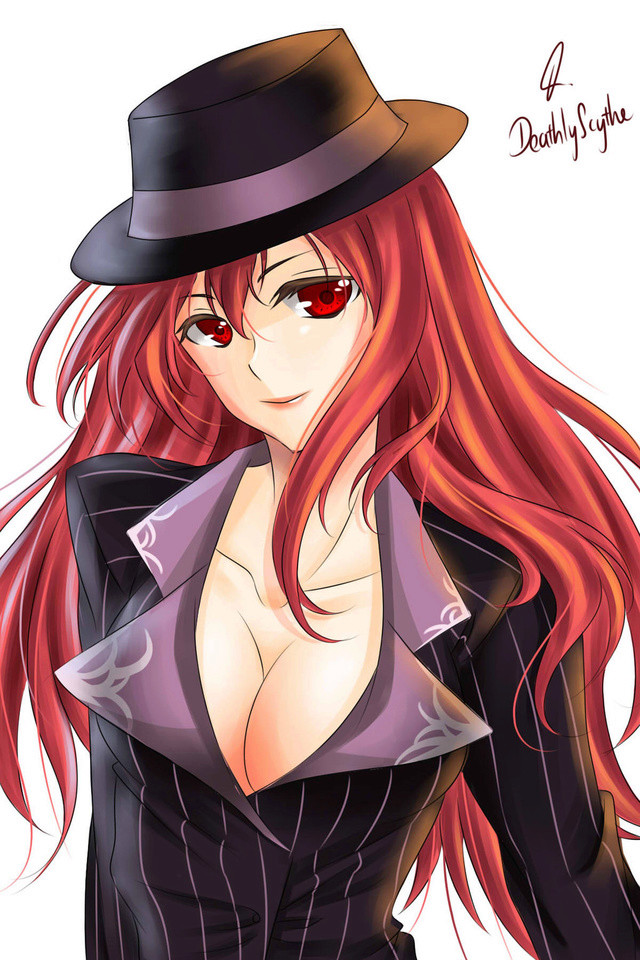 Comments: 0
Found my HHH
Wed Feb 22, 2017 10:40 pm by starvalentine
Comments: 3
Something I've Noticed
Tue Feb 21, 2017 10:06 am by scorn53
I'm not sure if anyone else has noticed, but every few weeks the same user joins the site, creates a few profiles and matches, then promptly leaves. I've only noticed because they follow a very similar profile template (and call it weird, but the use of black font), albeit they've now edited their latest one because they cannot delete it.
Upwards-
http://www.afwrpg.com/t14743-auriel-jessamine
Scarf-
http://www.afwrpg.com/t15951-maxine-rolanda
Their most recent name was 1 12 12 or something …
[
Full reading
]
Comments: 9
Page 2 of 6 •

1, 2, 3, 4, 5, 6

Kelsi's arm was still in her opponent's grasp when it was tugged again, this time her whole body stumbling along with it as she was catapulted into the nearby turnbuckle, shrieking as her back slammed into the hard post. Kelsi tightened her muscles for a moment as the pain rang through her spine, but when she opened her eyes she was greeted by the taller redhead slamming her body into Kelsi's. For a moment, she just stood there, panting, when an idea flashed through her mind. Kelsi was a polite, charming girl, but even she could be feisty from time to time.

Reaching around her opponent's body, Kelsy deftly undid the redhead's bikini top before quickly slipping her hands down to the girl's hips, sticking her thumbs inside the straps on her bottom so that any sudden movement would relieve Emily of her own attire.
Emily's satisfaction at the sounds from Kelsi was soon forgotten when she felt a slight breeze on her front. The redhead looked down to realize that she'd been deprived of her top and that Kelsi had her fingers secured in the redhead's bikini bottom. The Emily frowned at the blonde for a moment before deciding to punish her for this show of defiance.

With that in mind, Emily would draw back, uncaring of her bikini bottom coming off from the movement, and drive her knee into Kelsi's stomach several times, pulling on the ropes on either side of the blonde to put just that much more force behind the blows.

_________________
My wrestlers:

Emily Blaskowicz

Hayasui Koridae

Sion Eltnam


---


Fur N Feathers

Emily McFlannigan(Changeling)
Kelsi gave a satisfied smirk as her opponent's bikini went floating to the mat, her generous curves now on full display. The victory was short-lived, however, as she suddenly found the redhead's knee crashing into her stomach, over and over, rattling the corner post with each blow. As the hits started raining in, Kelsi found herself slumping into the turnbuckle more and more, grunting loudly until she was on her knees, panting heavily. A few beads of sweat were already making their way onto the mat, as she knelt, her chest rising and falling with each breath.
Emily allowed a sigh at the feeling of her knee burying itself in Kelsi's stomach, allowing herself to enjoy the sight of the girl kneeling before her, panting. With a vicious grin on her face, the redhead reached down for Kelsi's top, intending to force it open and pull her top off of her, trying to leave her topless.

"Time for a little payback!"

If Emily could manage this, she'd try to slug Kelsi in the stomach with her free hand, hopefully stunning her. If she could manage this, she'd try to remove the rest of Kelsi's clothes, intending to leave the girl in her underwear and stockings.

_________________
My wrestlers:

Emily Blaskowicz

Hayasui Koridae

Sion Eltnam


---


Fur N Feathers

Emily McFlannigan(Changeling)
Winded and on her knees, Kelsi was in a prime position for her opponent to press the attack, and press it Emily did. Grabbing Kelsi by the shirt, Emily roughly undid her belt and ripped her top open, tossing it to the floor. Kelsi did what she could to put up a struggle, but it was stunted quickly with another hard blow to her now-exposed belly.

Moaning and keeling over, Kelsi practically presented her skirt for Emily, soon finding her stripped of that. Emily finished by tugging on the skirt, hoisting the blonde's legs in the air and tearing off her boots. Though the taller girl was fully naked, Kelsi was stripped down to her underwear and wounded, vulnerable to attack and exposed to the crowd.
Looking down at Kelsi, Emily considered the girl for a few moment, helpless before her, before deciding that she ought to give the audience something of a show too.

With this in mind, Emily would try to grab Kelsi's arms and drag her to the center of the ring.

"Well, I suppose we can start with something simple," Emily remarked.

With that, she'd sit down on Kelsi's back and swiftly undo the blonde's bikini. Assuming she could manage this, the redhead would then wrap her hands under Kelsi's chin and pull back hard, intending to lock in a Camel Clutch and give the crowd a nice view of the blonde's ample chest.

_________________
My wrestlers:

Emily Blaskowicz

Hayasui Koridae

Sion Eltnam


---


Fur N Feathers

Emily McFlannigan(Changeling)
Kelsi lay winded on the mat, face down, already in pretty poor shape. Emily saw it fit to take it a step further, however, as she dragged the panting blonde towards the center of the ring, placing her arms over the taller girl's knees and undoing her bra, letting it fall to the mat. Kelsi grunted painfully as her chin was pulled back harshly, folding her backwards and putting intense stress on her spine. The crowd roared in approval as the British girl's breasts were on full display, bobbing and jiggling as she struggled beneath her opponent's body.
Emily allowed a moment to soak in the crowd's appreciation for the move, before deciding to ramp things up a bit more.

"That's a nice sound from you," Emily remarked, one of her hands slipping down to the blonde's ample breast while her other arm wrapped around Kelsi's neck, holding her in place. The redhead started groping at Kelsi's ample breast, kneading the soft swell before starting to tease the nipple.

"Let's find out what other kinds of sounds you can make."

_________________
My wrestlers:

Emily Blaskowicz

Hayasui Koridae

Sion Eltnam


---


Fur N Feathers

Emily McFlannigan(Changeling)
As Emily's hand made it's way over Kelsi's breast, a series of soft moans accompanied her pained groaning, as expected. The more Emily teased, the louder her plaything moaned, until Kelsi found her tongue flopping out of her mouth, ecstatic pants escaping her lips. As much as the crowd enjoyed the show up to this point, watching the naked girl molest her half-naked victim caused them to explode in cheers and whistles, begging for more.
Emily giggled as Kelsi moaned under her hands.

"You know, someone would think you're actually enjoying being played with in public like this," Emily remarked, "Now, isn't that rather naughty..."

After a while more, Emily simply released the hold, but didn't get up. Instead, the redhead would turn around on Kelsi's back, now grabbing the blonde's legs and slipping her panties free.

"But if you liked that," Emily taunted, attempting to tuck Kelsi's legs under her arms, "You're gonna love this!"

With that, Emily would sat back, intending to lock in a Boston Crab and give the crowd another nice view as she pulled back as hard as she could.

_________________
My wrestlers:

Emily Blaskowicz

Hayasui Koridae

Sion Eltnam


---


Fur N Feathers

Emily McFlannigan(Changeling)
Page 2 of 6 •

1, 2, 3, 4, 5, 6


Similar topics
---
Permissions in this forum:
You
cannot
reply to topics in this forum