Champions & #1 contenders
Summer Splash interest in Natasha Loclear?
Mon Apr 09, 2018 11:30 pm by daemongirl
Well my girl hasn't missed a summer splash yet, would anyone be interested in a match with her? Open to just about anything match wise, just pm me!
Comments: 1
Been Out with the Flu
Sun Apr 22, 2018 7:47 pm by daemongirl
Just letting those I have threads with know I've been out with the flu since early last week, but I will be back to posting tomorrow.
Comments: 0
The Austrailian Mudslide is Back.
Sat Apr 21, 2018 6:20 am by Softsquad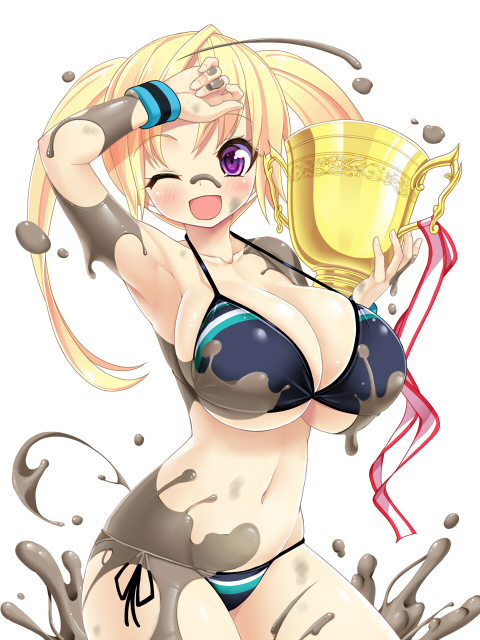 Granted that most of you won't know me or remember me, but I've had a few matches here and there some time ago. Well I think its time to become a regular around here and try to have some fun again, but at the same time keep coming back. Anyway I think its time to jump into some matches with Zoe Taylor, my mud wrestling character from Australia and get her back into the squared circle. Furthermore I will update my characters as I think some proper changes need to happen.
So if anyone would …
[
Full reading
]
Comments: 0
Page 1 of 5 • 1, 2, 3, 4, 5


Match Rules: Standard. Match is won via pinfall, submission or countout.
In the back Eliza was preparing herself for her next match, against a man by the name of Kevin Derek. She couldn't say she'd heard of the man before, he was on the Tension roster that was for sure. But she couldn't really find much about him, if there was one thing Ms Harenwood didn't like it was going into things blind. First impressions was going to be central, Eliza would need to make sure to asses her opponent as much as she could if she was to have a chance of victory. After all wrestling wasn't about just the fighting, the strategy and tactics was also something one had to take into consideration.
Still after that tag match that Ms Harenwood had done alongside Tension's cowboy Clyde Gastin a one on one match seemed like something much less chaotic, not that Eliza didn't like fighting alongside Mr Gastin. Far from it, but it was just Eliza preferred to have a "dance" with just one person. That was the thing Eliza was most used to, and now it was time to get ready for the battle ahead. No harlots of King's crew to worry about, nothing like that. Time to just cut loose and give it Eliza's all, which was expected of her family.
Dressed in her black flamenco dancer dress with red trimmings at the bottom Eliza would be making her way to the curtain, clutched in her hands was something new. A pair of large red feather fans, one in each hand. Covering her face was a masquerade mask, something she'd gotten after advice from her parents. The items added to the ensemble that added to the beautiful image that was the dancing passion.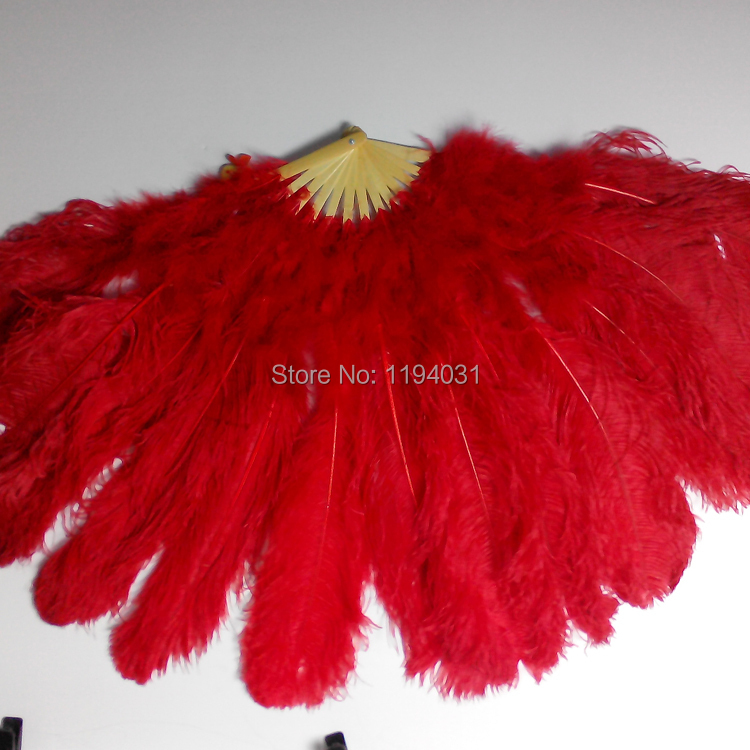 And lastly a red rose was held in her teeth, giving a nod to a stagehand. The crowd had been waiting, muttering to each other about who was competing next. Suddenly the lights would all turn off, placing the arena in pitch blackness. Suddenly a large spotlight would aim itself at a velvet red curtain, as a shadowy image of a woman began to play. And then the song known as
Baile de batalla
would start to play, and instantly the crowd started to roar.
They knew this song, the mixture of Spanish guitars with Dubstep music. The shadow began to dance behind the curtain, and then Ms Harenwood would burst forth from the curtain. Grinning with the rose held in her mouth the young woman would then move down the entrance ramp, spinning and flourishing with her fans as she did so. Eliza would then go to the left corner after climbing the steel steps, mounting the iron pole she would hold both fans in one hand. Using the open one to fling her rose out to the crowd.
This was then followed by the dancing passion leaping into the ring, moving to the centre and bowing to the crowd. After that Eliza would walk to the far right ring corner, and place her fans under the bottom turnbuckle. Ms Harenwood would wait with her hands behind her back, standing calmly as she waited for her opponent for this evening. She wanted to see who she'd face before getting down to the matter at hand....
_________________
Check out my wrestlers
here
, but PM me for match requests.
Solaire of the AFW.
Kevin getting his body and mind ready backstage and some butterflies start up as he hears the response to his opponent's entrance to the ring.  Looking his tight, toned body over in the mirror and wringing his hands out as he gets ready and waits for his music to start.
Hearing "Into the Mystic" starting to play and he rolls his neck around, shakes his arms out and then comes out into sight with his arms up and his cocky smirk flashing at the fans.  In black ankle boots and black and yellow squares; Kevin makes his way down the aisle toward the ring with high fives to the fans near the barrier.  His body weaves back and forth to catch as many of them as his can and he pauses to pick up a little kid so they can get a high five in.  Fans eating it up with the good boy entrance contrasting with his sometimes bad boy ring style.
Quick roll into the ring under the bottom ropes and he pops up in front of his calm and almost emotionless looking opponent.  He starts to size her up since he's only seen her in action 1 time before and still has a few things to learn about this new opponents tricks and weaknesses.  Stepping up to her without waiting for the ref and extending his hand .....
"Hey .... I'm Kevin and let's get this going for the fans shall we?"
Eliza was stretching, perching her right leg on the top rope. She was doing this as part of a small routine, make sure nothing got pulled. Moreover it let the young woman size up the opposition when she didn't seem like it, concealing her facial features under the masquerade mask was an extra boon. The dancing passion hadn't really seen this man before, every second used to dissect him mentally would be critical in success. Some people might consider Eliza to be a typical rich dancing girl, but there was a lot that went on between her ears.

Still the initial image of Eliza's opponent was a positive one thus far, that was good. He had confidence also, Ms Harenwood liked that. It seemed that Kevin was attempting to try and match the praise the crowd had given to Eliza. But there was going to be a question of if the man's bark was as good as the bite, many men who sought the hand of the British aristocrat acted like that. And she had found out they weren't as good as they proclaimed, this match would tell.

Eliza stood still, her leg now done stretching. She remained calm as her opponent for tonight introduced himself, the handshake was a surprise. But Ms Harenwood gave a small smile and said "Good evening Mr Kevin, I trust you will provide a good battle. Take heed that I only accept the best of my dance partners, so please give your all."

Once Kevin moved back to his corner Eliza would remove her mask, placing it above her fans on the floor below the bottom turnbuckle. And then Ms Harenwood quickly removed her dress, revealing her ring attire of a large black corset with black and red stockings. Eliza hung her dress over the iron pole and turned to face the opponent, once the bell rung to signify the match Ms Harenwood would only give a slight nod of the head. Moving to the side and awaiting to see what Kevin would attempt, the better to asses his tactics and adjust accordingly.
_________________
Check out my wrestlers
here
, but PM me for match requests.
Solaire of the AFW.
Kevin can't help but grin at the very formal and coldly polite response from his opponent when he offers his hand and introduction.  

"Pleasure to meet you and I always bring my best which will be plenty to win this tonight."

His body tensing along with this grip as he taunts his opponent ever so slightly and then starts to walk backward to his corner.  His eyes and mind exploring his opponent as she gets into her fighting gear and nods that she is ready.  The bell ringing while Kevin commits Eliza's face to memory and then steps out slowly and cautiously towards her.  

"Ok girl .... fair warning that I'm going to win and it's going to hurt."

His not so subtle tactics trying to get into her head while he closes in and narrows his circle.  Hands out and body reach to react to any offensive move and his eyes watching for the first mistake from his calm and gracefull aristocrat.
It seemed that Kevin had quite a lot of confidence in himself, it was still too early to see if he could back it up however. Eliza might be able to use it to bring about his downfall, it was something she chalked up in the back of her mind. But for right now though at this point the match had only just begun, seconds after the bell in fact. It was the opening shots, see who was going to score first blood. Whoever got their game plan going first could have an advantage throughout the match.

Kevin didn't however burst right out of the gate like most guys did against the dancing passion, rather taking it a bit slower than she expected. Eliza's face remained neutral and composed in light of Kevin's attempts at trash talking, it seemed that he was perhaps doing the same thing that the dancing passion was. Checking the enemy, perhaps he was more grapple oriented. Eliza could understand that, most guys here had a height and/or weight advantage against her. But that was a fact that the young woman just took in stride, and in fact used it to her advantage.

"Time to send a message....." Eliza thought to herself, if Kevin wasn't going to go first then Ms Harenwood would. And it would be done with something she knew well, striking. Suddenly Ms Harenwood would put her arms just in front of her, curling them and then she'd start to perform an excellent pirouette spin. Edging herself closer towards the enemy, the spinning was just a ruse however. But rather than suddenly fire out a kick to the side of the head, instead once Eliza got close enough she'd leap forward and up. Attempting to go for a sudden knee blast right to the jaw of Kevin, if he wanted to go by ladies first then Ms Harenwood would gladly oblige.
_________________
Check out my wrestlers
here
, but PM me for match requests.
Solaire of the AFW.
Kevin's skin tingles along with his whole body as he feels the tension and excitement building with each second while he and Eliza have their opening dance together.  His senses focused on her every move and the rest of the arena goes silent in his mind.  Mind working.....

"Come on .... do something so I can catch you .... catch you messing up."

Thinking to himself as they circle and his opponent's toned body starts to spin.  Alarms going off in his head but instead of a retreat, he gets his hands up and presses in to crowd her some and prevents any opportunity to land a spinning kick.  

A quick smirk on his face as they catch each other's eyes for a moment and then she starts to rocket up into the air.  

"UNNNGHHHH"

Her knee moving like the bullet out of a gun and making contact with his hands coming along right behind it.  Kevin's head snaps back from the shot but he doesn't let her get away with it freely.  His hands catch her calf and pin it to his muscled chest .... quick and sharp alligator twist of his body to the side to snap her down to her back using the leg as a handle .... BOOM.

Backing away and shaking his head to clear it from the hard opening shot and just gives his opponent a quick nod of some quickly earned respect.

"Well, that was fun ..."
Eliza wanted to send a message to the enemy, that she was someone who didn't mess around. She was a clean fighter in the ring no doubt, but was still one who had to be taken seriously. That had been a task in her mind since returning to Tension, sending statements out to the competition. A part of her wondered if Kevin knew just what he was in store for, that knee blast would serve as the statement.

It sent a harsh jolt of pain right into the jaw of Eliza's opponent, that noggin was a primary target of the dancing passion. Even the strongest person in the world could only endure so much trauma to it, that combined with Ms Harenwood's focus on striking attacks made it easy to cause pain and disorientation against those she fought in the squared circle.

But still just because Kevin was hit there hard didn't mean Eliza was going to get off free with it, after all the match had just started with both blondes fresh. Kevin had grabbed hold of Eliza's leg following contact with his jaw, the young woman was forced to go along with the momentum. Sending Eliza down harsh onto her back with a slam, the height at which Ms Harenwood achieved worked against her at this point. She let out a loud wince as the pain coursed through her upper body, but Kevin had backed off. Most likely out of being wary of Eliza's legs at this point, the first hit had been given to her. And that was a warning, now if the young woman could just get her gameplan going she'd have a strong advantage.

Eliza quickly springboarded back up, pushing her legs up and using her arms to leap back. Resuming her ballet stance Ms Harenwood stated "Be thankful I didn't aim for your nose Mr Kevin, you would certainly feel that." the young woman would then make to start moving in close and going back and forth. It was still early, and Eliza needed to asses her opponent more. Although from what she just went through he seemed to be pretty good at grappling, that'd be something to watch out for.
_________________
Check out my wrestlers
here
, but PM me for match requests.
Solaire of the AFW.
Kevin rubbing his jaw and his trademark smirk returning as he just listens, watches and processes what just happened. His eyes locked on her body and he starts to get a good feel for at least her early game plan. His opponent clearly having an aptitude and preference for using her legs to land strikes.

"Ya know girl ... they say any match is a dance between opponents but aren't you taking it a bit too far"

Taunting her some as she gets back into her ballet stance and watching him just intently as he is watching her. A little bit of cat and mouse games going on to start with neither willing to throw caution to the wind just yet.

His strategy for the match settled after a few more seconds of debate and he decides to use his toned core as a shield and move in tight with her quickly to try and nullify her ability to strike out. Knowing that his abs and pecs can take a significant amount of punishment before they are in danger.

Quickly starting to bob and weave around like a boxer; Kevin crowds his opponent again and this time just slams his body against hers and hooks his arms around her body and one of her arms. His hands catch and he pulls her in tight with a HUNNN .... sound coming out of both of them. Working to get her trapped in a bearhug to test out her endurance but mostly to keep her in tight where she can't strike out with her dancer legs.
"Taking it too far? Why Mr Kevin, they say if you can't handle the heat one must get out the kitchen." Eliza said with a small smirk. Since coming to Tension the young woman had become more accustomed to the words spoken in the ring, upon arrival she was polite but quite aloof. Hardly speaking at all during her battles, now though after becoming more accustomed to the crazy environment that was Tension Eliza was more casual and open while still keeping her politeness.

Kevin seemed to have figured out Eliza by now, and Ms Harenwood knew that she'd need to keep her legs in as best shape as she could. It was to the point where the young woman had even had insurance taken out on them, just in the case the worst should happen. But the dancing passion wasn't reliant totally on strikes however, she could have a few other things in her arsenal just in case.

Kevin was mimicking the same sort of movements that Eliza was using, it was going to be a case of who caught who at what stage of movement. And as luck had it Kevin was quicker to the draw, relying on charging straight at the dancing passion. The sudden close proximity didn't afford Eliza the chance to get her legs ready to deliver more strikes, and thus the male blonde was able to cinch in a bearhug attack onto Eliza.

Ms Harenwood's face contorted into a wince, taking briefly by surprise by Kevin's risky dash forth. It seemed that Eliza's belief that he relied on grappling proved more and more true, right now Eliza felt the pressure. It was quite significant to be sure, but the dancing passion knew that she couldn't become too focused on it. Rather she needed to try and respond to this somehow, an idea came to mind. Eliza might not be able to strike with her legs, but she would instead wrap them around Kevin's waist and start applying pressure of her own with a bodyscissors. Submissions was something the young woman had gotten into during her time away from Tension, learning on the indie circuit around the United Kingdom. If Kevin wished to test the endurance of the passionate flame then she'd be happy to do so in kind.
_________________
Check out my wrestlers
here
, but PM me for match requests.
Solaire of the AFW.
Kevin's smile widens as he gets a good tight grip on his opponent and starts to draw her in tighter ... little by little. His toned swimmer body very solid in his abs and pecs and he uses his muscles to press in tighter on Eliza's dancer body.

"UNNNN .. Sure you wanna go squeeze for squeeze girl?"

Jolting his opponent in his arms with a quick surge of pressure when she brings her sexy, toned legs up around his body and locks them together for a squeeze of her own. Feeling some impressive pressure already but liking his chances due to his core endurance and decides to just to with the challenge and continues to work his arms tight. Looking into Eliza's eyes and starting up the taunts....

"It's ok to tap ... just let me know when you are ready"
Page 1 of 5 • 1, 2, 3, 4, 5



Similar topics
---
Permissions in this forum:
You
cannot
reply to topics in this forum