Champions & #1 contenders
From, Submissive Girl. Sorry about my inactivity.
Mon Oct 24, 2016 7:06 am by Submissive Girl
Hey! I know I haven't been on in a while. Unfortunately it might stay like that for a while.
I am super sorry about not being on more often. I am supper busy In real life.
Just so you understand a little bit about my life
1. I am a college sophomore taking 20 credit hours.
2. I have a job at as a cashier at a busy gift shop in a popular place in Florida (Not saying my city, but it is very busy where I am)
3. I have an intership that I work about 12 hours a week.
4. I am seeing a guy (Kind of …
[
Full reading
]
Comments: 4
First Tension Match.
Mon Oct 24, 2016 1:54 am by Zebra Crossing
Now that I've sorted some things for my FnF character, I'd like to try and get a match going for my recently approved Tension character.
------------------------------------------------------------------------------------------------------------------------------------------------------------------------------------------------------------------
I enjoy having some input from my RP partner unless I have something super specific in mind, so exactly what kind of match it is or what will happen …
[
Full reading
]
Comments: 0
Tadao Debut Match
Thu Oct 20, 2016 4:33 am by TheEditor1023
http://www.afwrpg.com/t15217-tadao-chikamatsu
Looking for a debut match for my new character, Tadao Chikamatsu. If you're interested feel free to PM me

Comments: 1
Page 1 of 5 • 1, 2, 3, 4, 5

Eros didn't really have much of an entrance planned out since she just came to the AFW. When she was called for her match she pretty much did what she did the first time. The arena lights went out and Eros Slipped into the ring before the lights came back on to reveal Eros sitting on top of one of the turnbuckles. She was still wearing her helmet and she waved to the people who were watching the match. There were four tables prepared outside the ring in each of the corners of the barricade. Eros had her own signature added to the tables which was just a large heart painted on the center of the tables. Jumping down from the turnbuckle, she made her way to the center of the ring and slowly took of her helmet to reveal her face.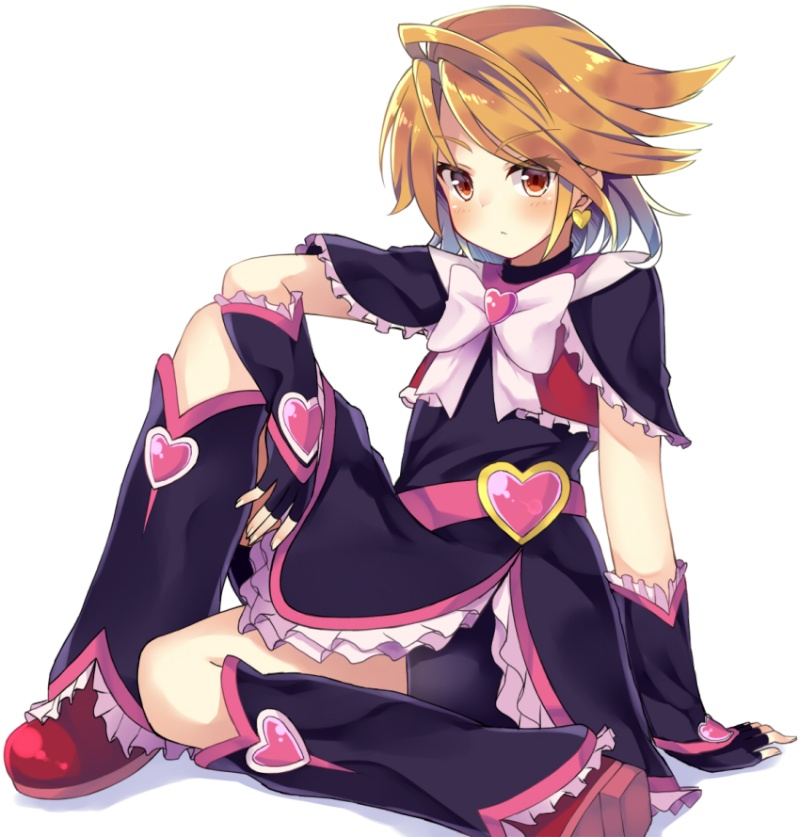 Now she waited for her opponent to join her in the ring and get her first match started.
_________________
Friction:
Friction Teams:
Tension(M):
After Eros made her respectable entrance, there was a dimming of lights in the arena. Over the speakers, Junuper could be heard letting out a sinister chuckle. The stage would light up, as Green Day's 'Burnout' begins to play.
Juniper stood there, wearing some strikingly new ring attire that brought out her more 'feminine' aspects. She walks down the ramp, bare feet hitting the floor. She lunged over the ropes and lands on her feet, standing tall afterwards. Her trademark grin on her face.
"So, that's what you look like..."
"Am I what you expected?" Eros asked her opponent. She waited for her partner to finish speaking, before she headed toward her corner and waited for the bell to ring. When the bell finally sounded Eros headed for the ropes and slid under them to head for the closest table.
_________________
Friction:
Friction Teams:
Tension(M):
"What I was expectig was a tougher-looking opponent to fight with tonight. you look about as dangerous as one of these hearts you got around everywhere." Juniper scoffed, sticking her nose into the air and walking away. When the bell rang, Eros headed to a table quickly.

"I know youre new at this, but you gotta wear me down if you wanna start using tables, ya know!"
"Who said I wasn't going to wear you down? The table can help me before that happens." Eros said she grabbed a table and put the legs up. She then picked up the table and slid it into the ring under the ropes. Eros got onto the outside apron and stepped into the ring.
_________________
Friction:
Friction Teams:
Tension(M):
Juniper grins. She continued to talk to Eros as the girl mad her way into the ring with that table. "You need Tue aide of something so big to help you?" She strikes a seductive pose and giggles. "Funny, cant say I have to do the same thing..."
"Do I need it? No. Will I use it? Yes." Eros said before she ran toward Juniper and did a roundoff in front of her. With her back facing Juniper as her feet hit the mat, Eros dropped and went for a low dropkick at her knee or shin.
_________________
Friction:
Friction Teams:
Tension(M):
Faster than expected, Eros got the better of Juniper and got her legs. Attempting to compensate with the hurt shin caused the redhead to stumble back, and eventually fall. "Ugh!"

She looks up at Eros with a grin. "I see how this is gonna go...I'm gonna have to ruin those pegs of yours first!"
Seeing Juniper on the ground, Eros continued to fight and went for a spinning leg drop to her head.
_________________
Friction:
Friction Teams:
Tension(M):
A spin looked flashy and all, but was unnecessary. It slowed down attack time. Juniper reaches up to grab Eros' leg and spin her to slam her opponent to the floor. Quickly after, she throws her elbow down into Eros' shin.
Page 1 of 5 • 1, 2, 3, 4, 5

---
Permissions in this forum:
You
cannot
reply to topics in this forum