Who is online?
In total there are
41
users online :: 10 Registered, 0 Hidden and 31 Guests :: 2 Bots
kaz
,
LARIATO
,
Lobo
,
M.J.Caboose14
,
noob
,
RJD
,
Teenwrestler
,
ThunderFox
,
xalex
,
Zithpith
Most users ever online was
155
on Sun Oct 09, 2016 8:33 am
Champions & #1 contenders
From, Submissive Girl. Sorry about my inactivity.
Mon Oct 24, 2016 7:06 am by Submissive Girl
Hey! I know I haven't been on in a while. Unfortunately it might stay like that for a while.
I am super sorry about not being on more often. I am supper busy In real life.
Just so you understand a little bit about my life
1. I am a college sophomore taking 20 credit hours.
2. I have a job at as a cashier at a busy gift shop in a popular place in Florida (Not saying my city, but it is very busy where I am)
3. I have an intership that I work about 12 hours a week.
4. I am seeing a guy (Kind of …
[
Full reading
]
Comments: 6
First Tension Match.
Mon Oct 24, 2016 1:54 am by Zebra Crossing
Now that I've sorted some things for my FnF character, I'd like to try and get a match going for my recently approved Tension character.
------------------------------------------------------------------------------------------------------------------------------------------------------------------------------------------------------------------
I enjoy having some input from my RP partner unless I have something super specific in mind, so exactly what kind of match it is or what will happen …
[
Full reading
]
Comments: 0
Tadao Debut Match
Thu Oct 20, 2016 4:33 am by TheEditor1023
http://www.afwrpg.com/t15217-tadao-chikamatsu
Looking for a debut match for my new character, Tadao Chikamatsu. If you're interested feel free to PM me

Comments: 1
Page 1 of 6 • 1, 2, 3, 4, 5, 6

Submission Match: victory can only be obtained by submission
Aimee de la Lune would walk over to the front of the walkway and flashed a toothy smile, licking her lips and teeth before zipping them up in her gag.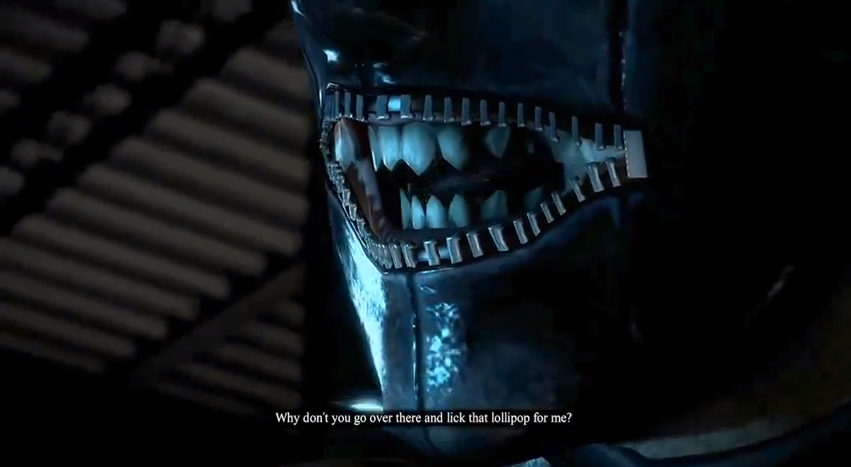 So far she had only one win and one loss in her career, but she was still determined to be the top dog (or wolf in this case) in the league. What is really surprising about this match today was that she is facing off against a real anthro wolf! A real huma nixed wolf! She hopes that he is handsome so she can get a better look at him.
In the arena after 5 minutes have passed, the lights suddenly went dark and there was a sound of a howling wolf throughout the place. Then, there were glowing pink eyes nearing the front of the walkway. When "Lust Battle (edited for Wolfess" from Dead Rising 3 started to play, the lights would come up to reveal her...
The crowd would be surprised to see that her appearance was quite bold and vicious as an actual wolf though she was still fresh in AFW. She began walking like a wolf ready for the hunt and she was doing so in a seductive manner. She would eye the audience from the left to the right as the sound of seductive female laughter came on in the music, causing some chills to run down their spines. As the beat came on loud and clear, she would immediately perform a little sexy dance on the floor before continuing on her own two boots. She continued making her way to the ring and then go back on all fours to seductively walk between the bottom and middle ropes. She would stop at the middle of the ring to unzip her gag to reveal her smiling teeth as she howled up to the lights.
"HAROOOOOOOO-HOW-HOW-HAROOOOOO!!!"
That howling was enough to get some cheers from the crowd as they were excited to see how this match is going to turn out. When she was finished, Wolfess would go to her corner and wait for her opponent.
_________________
Focusing on good old fashioned basics and just having fun. Nothing else and nothing more.
The World of Dynamo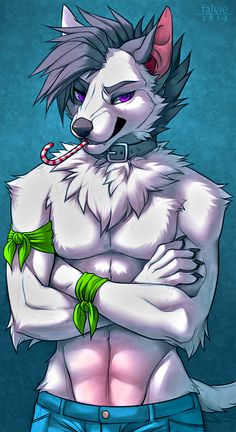 After only joining Fur And Feathers recently Felix had already managed to land himself a match, against a human no less. This was his chance to take his terrible past and turn it into a much brighter future, so the last thing he wanted to do was screw up and get his ass handed to him. But if his opponent was in fact just a human, how hard could winning be?  
Whilst watching his opponents entrance Felix found himself being quite confused. She was a human, but she acted like a wolf? Suddenly feeling a gigantic burst of competition he decided that he would show her how a wolf really got things done! This was going to be good!
The moment his rave-like introduction music began to assault the arena speakers Felix began sprinting down to the ring on all fours with a cocky grin plastered across his face! Sure the human had managed to do this but there was no way she could move as quickly as him whilst doing it! Swiftly approaching the ring he leapt forwards and nimbly flew straight through the ropes before carefully landing with a roll and leaping up onto two feet. "HAARROOOOOOOO!" He howled at top volume whilst pointing his muzzle to the sky, clearly trying to outdo his competitor. Right now Felix was looking like the definition of a show-off, and he was absolutely loving it.
"Don't mean to show you up, it just makes sense since the rest of this match is going to be the same." Felix spoke out in a cocky tone with an equally cocky expression, adjusting his tight black thong to make sure nothing ended up unwantedly slipping out.
Last edited by Fluffy Tail on Sat Oct 24, 2015 8:26 am; edited 1 time in total
Wolfess would smile as she saw her opponent charging out to the walkway on all fours. She would also raise an eyebrow when he jumped through the ropes and rolled to let off an authentic wolf howl. She almost looked stoic, but inside, she was jumping up and down with glee to face a real anthro wolf! Wolfess would get off of her corner and walked over to him before saying, "Oui, but zat won't mean that I'm going to go easy on you."

She extended a hand in greeting and added, "I am Wolfess by ze way. And vous are?"
_________________
Focusing on good old fashioned basics and just having fun. Nothing else and nothing more.
The World of Dynamo
Turning to pay attention to his opponent Felix would quickly realise two very distinct details. One, this particular human was pretty darn good looking. Two, she had an accent so sharp it could cut through solid rock. Neither of these qualities were bad by any sense of the word. To add to all that she seemed pretty excited to be going against him, once again another plus point, all positives and no negatives, this one should be a breeze.

Shooting out a hand Felix tightly grasped the hand which she had offered, slowly shaking it up and down. "The winner of this match would usually be preferable. But you can call me Felix." He spoke out, currently with the utmost confidence.
Wolfess was quite intrigued that Felix could have a strong grip in that handshake. Seems that he's stronger than she first suspected. This should be an interesting matchup. After the greeting, she would say, "Felix, hm? Well, okay, Felix, just because you're a tough wolf doesn't mean I'll go easy on you."

Wolfess headed to her corner to stretch out a little before returning to the center in her stance. Once the bell rings, the battler between the wolves can begin.
_________________
Focusing on good old fashioned basics and just having fun. Nothing else and nothing more.
The World of Dynamo
"Come on now, if you went easy on me then this fight would only last five minutes. Heck it still might only last five minutes for all I know. Lets just hope your tougher than you look." Felix purred whilst slowly walking backwards towards his own corner, the same amount of confidence in his voice still very prominent in his overall body language as well as facial expression.

Only moments after Felix made it to his corner the bell rang to signal the start of the match, however he did no advance. After nimbly climbing up the ropes he sat on the top turnbuckle, smiling over at Wolfess and daring her to come closer with his gaze.
"Oh, I assure you, mon chien, I am," whispered Wolfess as she continued stretching her arms. This boy (though technically a wolf) was quite good in running his mouth at his opponents, but she for one wasn't going to let that get to her.

Turning around to face Felix, Wolfess raised an eyebrow and smirked in seeing him perched up on his own corner. Chuckling, she would walk over to him with her hands on her hips as she said, "You know, I find eet amusing. We wolves love to establish dominance to our opponents. You are trying to intimidate me, but I too have ze fangs to bite back weeth." At the very last moment if Felix didn't come down yet, Wolfess would attempt to rush in fast to try and grab him and slam him down to the mat behind her.
_________________
Focusing on good old fashioned basics and just having fun. Nothing else and nothing more.
The World of Dynamo
To show how unintimidated he was Felix remained perched up on the turnbuckle with the same cocky grin on his face as Wolfess approached, deep down he recognized that doing this was probably quite a stupid thing to do, but she was moving so slowly so anything she did try to do he would surely see coming a mile off.

Apparently that was not the case however as Wolfess suddenly dramatically increased in speed, grabbing Felix and painfully slamming him into the canvas with an echoing crash! "AGH!" He gasped after being so abruptly and quickly laid out in a rather embarrassing manner. "Y-You got lucky with that one.. Just give me a sec and I'll knock you round this ring like my life depended on it.." He grumbled whilst slowly trying to climb back up onto two feet and steady himself in preparation for some other attack. It was quickly becoming apparent that he had underestimated his foe based on looks alone, and it certainly hadn't done him any favours.
Wolfess was quite unamused when she was successful slamming Felix down onto the mat. Felix would say to her that he needs a second before he can recover and get back in the fight. Wolfess would rub and polish her fingernails against her shirt and observed them as she said, "Chop, chop, mon ami. We have a match to do and people to entertain." Once he was standing, Wolfess would look into his eyes as he's trying to seduce him.

She would lift her hands up and forward to Felix as she added, "How about a leetlle test of strength? I zhink zhis could be better to show your dominance as a wolf." She would ready herself for Felix's grip as she wanted to see how strong he is.
_________________
Focusing on good old fashioned basics and just having fun. Nothing else and nothing more.
The World of Dynamo
"Yeah, yeah! You wont be in such a hurry when I start shooting blows at you!" Felix growled whilst he finished returning to his feet, apparently irritated by not only Wolfess's impatience, but the fact that she had managed to get him down to the canvas in the first place. If one thing was certain in his mind it was that he was going to show this wolf wannabe what he was really made of, hopefully making her regret even mentioning dominance.

"Test of strength? I'll show you a test of strength!" Felix proclaimed in reply to the offer whilst swiftly advancing forwards and tightly locking hands with his feminine opponent. "Dominance is no question! To the winner of this match goes the title of most dominant!" He continued, punctuating his last few words by pushing with all his might.
Page 1 of 6 • 1, 2, 3, 4, 5, 6


Similar topics
---
Permissions in this forum:
You
cannot
reply to topics in this forum