Champions & #1 contenders
Out of Town Early November
Fri Oct 28, 2016 12:13 pm by HighFly
Heya everyone, I will be out of town from November 2nd to November 8th on a trip. I won't be able to post at all as far as I know during this time, so if I don't respond to a thread that would be the reason. I will miss you guys but the trip is a vacation, not at all work related lol. Sorry for the delays but when I get back I will be on way more to get things caught up!
Comments: 0
Looking for debut match
Thu Oct 27, 2016 9:48 pm by Ragdoll_Jobbers
Hi,
I'm looking for a debut match for Sona. If you check her profile you will see that she is one who loves to lose and be knocked out so if anyone has some steam to blow off, or just wants an easy win, just pm for more details.
http://www.afwrpg.com/t15274-sona-buvelle
Comments: 1
From, Submissive Girl. Sorry about my inactivity.
Mon Oct 24, 2016 7:06 am by Submissive Girl
Hey! I know I haven't been on in a while. Unfortunately it might stay like that for a while.
I am super sorry about not being on more often. I am supper busy In real life.
Just so you understand a little bit about my life
1. I am a college sophomore taking 20 credit hours.
2. I have a job at as a cashier at a busy gift shop in a popular place in Florida (Not saying my city, but it is very busy where I am)
3. I have an intership that I work about 12 hours a week.
4. I am seeing a guy (Kind of …
[
Full reading
]
Comments: 6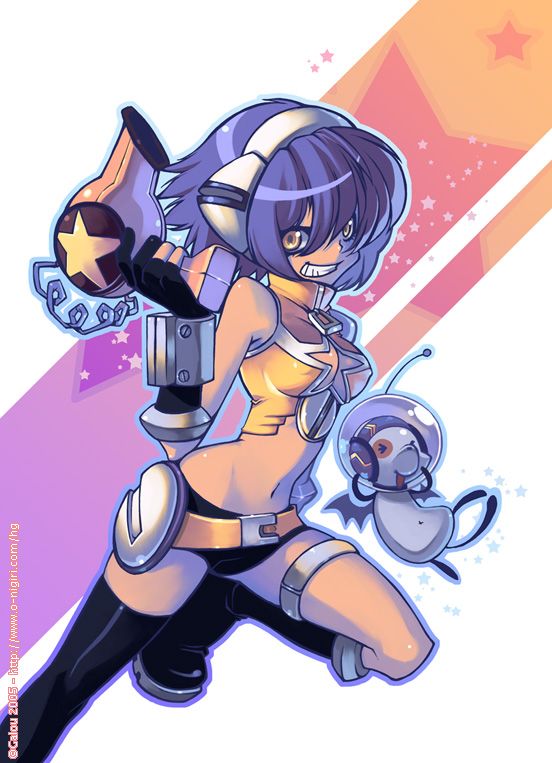 Galaxy-Chan, Defender of the Universe!
~Galaxy-Chan, Defender of the Universe~!
~Galaxy-Chan, she always gets her galaxy-man~!
~Galaxy-Chan, the search for truth and justice never ends~!
~We love you, Galaxy-Chan~!
Galaxy-Chan, the world's premier space based super hero, has exploded onto the AFW scene. A new wrestler--from space? How amazing! How extraordinary! How certain to rake in the views! That was the thought process behind the men and women who thought up the Galaxy-Chan gimmick, at least, an idea that had sat on the backburner as AFW officials had juggled lawsuits and recruitments, avalanches and summer splashes. Now, though, a little pet project is finally airing; a character known as Galaxy-Chan, potentially the most over-the-top wrestler in AFW history, was about to debut! The only question was, who was going to play her...
Name: GALAXY-CHAN! (Noa Aria)
Sex: Female
Age: 21
Eyes: Orange-Brown
Hair: Lavender
Height: 5'6
Weight: 145 lb.
Race: Hispanic
Alignment: Face
Entrance music: Galactic Horizon!
History: Noa Aria has lived an unusual life. Born in Brazil to Hispanic parents, she was moved around from country to country by her father's erratic work schedule. At the tender age of four, she became separated from her parents, and would have died wandering the greasy back alleys of Mexico City, if it wasn't for a chance meeting with a wandering circus troupe. At first, they were content to turn her in to local police so she could be happily reunited with her family... before she grew on the troupe enough that they took her with them, whisking little Noa away from the life she had once known.
She did odd jobs around the circus, helping out and proving useful in small ways, although answers to her questions were very guarded. At the age of 14, an invaluable talent was discovered; Noa was strong, and very good at lifting things. The pipsqueak of a girl packed a wallop! She became the strongwoman of the circus, and was a huge attraction; the carnival atmosphere of her life had rubbed off on Noa, making her a chill, low-energy, mellow gal who had a deep appreciation for the strange and outlandish.
Still, plagued by questions about just who her parents were, one night, Noa left the circus abruptly at age 18, saying "I just have to find my own now, you know?" Her search for her birth parents begun, Noa would search tirelessly for them, until their happy reunion...!
At least, that's what she told herself when she started. Two and a half years later, Noa was broke and in Japan, not having caught a whiff of where her folks might be. Short on money, she went looking for any job she could take... and a higher up busybody in the AFW saw her as having the perfect look for her new Galaxy-Chan character! The fact that she had no real wrestling training was irrelevant; she was trained away from the main AFW buildings by a few private trainers while the final details on the whole Galaxy-Chan shtick were being worked out. It was a win-win for Noa; money, and the exposure to help her parents find her! As long as she didn't break character... besides, the AFW couldn't be that crazy, right?
Style: Pure Power! Galaxy-Chan is way stronger than she looks, and can toss even huge opponents around without much effort!
Preferred Attacks: Power Bombs, some Submission Holds, Power Moves.
Preferred Match: Noa is very curious about the different matches present in AFW, and is usually totally willing to try new ones out!
Stats:
Endurance: * * * fairly decent
Strength: * * * * * way stronger than she looks
Speed: * * way slower than she looks
Defense: * * * she can block and jazz
Technique: * * * competent
~GALAXY-CHAN'S HISTORY~!
Galaxy-Chan was raised in a black hole, where she learned how to fight for truth, honor, and justice! She flew down to earth to fight villains and reclaim the world for the good of all. Yaaaaay Galaxy-Chan!
Likes:
Staying in character to weird people out.
Food.
Driving places on a motorcycle or with the windows down; doesn't own a car herself.
Really, really awesome high-fives.
Space.
Dislikes:
Getting totally demolished in a match.
That feeling you get when you don't eat enough and you stand up too quick and you almost faint.
Cold showers when you really, really needed a hot one.
AFW Information
Record:
Wins: 1
[url=afwrpg.forumotion.com/t10564-daisuke-takeuchi-v-galaxy-chan-prince-vs-cosmic-heroin-im] Pro Match vs Daisuke via Pinfall[/url]
Losses:
Draws:
Championships/Accomplishments:
Friends:
Allies:
Rivals:
Enemies:
Crushes:
Under New Management
[Resubmitted after her adoption from TekRobo]
_________________
Character Selection




Posts

: 986


Join date

: 2014-09-14




Similar topics
---
Permissions in this forum:
You
cannot
reply to topics in this forum