Champions & #1 contenders
Serious apologies to everyone....
Mon Mar 19, 2018 1:59 am by Cy_Man
To those who I RP with, I just want to say that I am terribly sorry for all my delays that I constantly do. I just have been SO unbelievably busy as of late that I hardly have any free time to be able to attempt to make posts to our threads. I really needed to get his off my chest badly, and it makes me feel like a complete piece of shit for doing this all the time. If you don't want to RP with me, I completely understand, there should be no reason or excuse for me to have to keep you waiting …
[
Full reading
]
Comments: 0
Explanations and Apologies
Sun Mar 18, 2018 10:02 pm by acuya
Okay, so.
As some of you may have noticed, the Entropy Title Match from last year's Summer Splash has come to an abrupt conclusion.
The reason for this is because my match with Lies was taking too long, and with the next Summer Splash coming up, the Entropy Belt needed to be put in play for this year.
I won't get into the specifics of WHY that happened, suffice to say it ultimately comes down to my fault, I think. For those who haven't been here long, back in the day, I had a problem with …
[
Full reading
]
Comments: 1
A match for Takeichi
Mon Mar 12, 2018 7:31 am by GrandAkumaShogun
Since both Imai and Takeshi are currently involved in matches I was wondering if anyone is interested in taking on my first wrestler I made for here, Takeichi Mori. His profile says he's a jobber but I intend to change that and hoping a match can help with that. Anyone interested please get in touch with me on here in a pm.
Comments: 1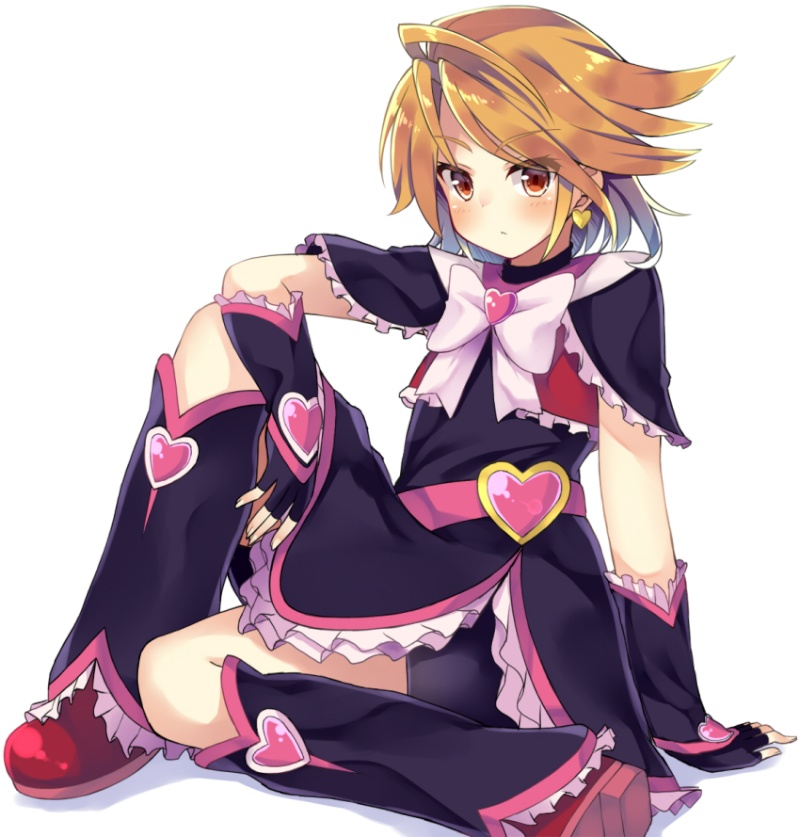 Stage Name: Eros
Real Name: Aella Anthes
Age: 22
Height: 5'8
Weight: 142lbs
Nationality: Greek
Alignment: Face
Entrance Music: Looking
Combat
Style: Striker/Brawler
Info: Eros prefers to beat her opponents down with strikes and then finish them off with one of her slams or wrestling moves. She is also pretty good at jumping and high flying moves but she has not actually used them on a real opponent.
Signatures
Eros Arrow: Ero's signature super-kick, but instead of striking the opponent head on the kick is aimed at the back of the skull from behind. This attack can also be aimed at the spine.
Defibrillator: When her opponent is down, Eros will stand by her opponent's head and jump and land ass first on her opponent's chest.
Finishers
Heart Stamp:  Eros jumps head level toward her opponent and sticks her rear out. Usually this is done when she is running and can be used from any side. If her opponent is running at her, Eros will perform a stationary jump where her opponent will end up running into her.
Heart Buster: Eros's special butterfly suplex. When coming down with her opponent, she will fall forward on top of them or do a sit out.
Heart BesterV2: This is for opponents that Eros can't or have trouble lifting. Eros will grab her opponent by the head and will jump while bringing her knees to her opponent's chest and then fall back.
History: Aella was a kick boxer long before she decided to join the AFW. She grew up watching her father who was a professional and she convinced him to teach her. She later joined a mixed gender league of kick boxers and quickly rose through the ranks. After her first couple of fights she overheard some rumors of some of her challengers throwing their matches out of fear that her father might do something to them if they beat her. After hearing that, she decided to fight under a stage name and change her look. Once she did this she got more competitive matches and actually had to push herself. Eventually she ended up with a leg injury and had to stop kickboxing so that she could heal. During her time off she ended up seeing an AFW match on tv after flipping through channels. She wasn't too interested in the match that she was watching, but the idea of new competition excited her. Once she healed she went on to watch more wrestling matches and started to learn herself as she prepared to join the AFW. Now it should be noted that Aella is a kickboxer first and a wrestler second. She didn't train too much as a wrestler before joining, but she does make for it in between matches or when she is waiting for a new match.



Posts

: 559


Join date

: 2015-07-01





Similar topics
---
Permissions in this forum:
You
cannot
reply to topics in this forum