Champions & #1 contenders
I am doing a thing
Mon Sep 23, 2019 2:00 am by LtLukas
Comments: 0
Ready for New Threads
Fri Sep 13, 2019 6:33 am by daemongirl
Comments: 1
Don't call it a comeback. (Actually, do.)
Wed Sep 11, 2019 11:59 pm by MissTiff
Hello everyone.
Been a while since I tried my hand at this site, then life got in the way. I'm back, though, and I'm looking to get either of my two characters into some brawls. Match-wise I'm down for pretty much anything, though Stella and Jessica might have different things they're best suited for - Jessica's more heel-ish while Stella's (most of the time) a purebred face.
Anyway, being a bit new to this whole thing despite my ancient account, I'm up for most things to dip my toes
[
Full reading
]
Comments: 3
Page 1 of 9 • 1, 2, 3, 4, 5, 6, 7, 8, 9


Hentai Match (first to cum loses)


Taming the wolf ? Or being tamed by the wolf ?
That is the question. Caleb is going to get the answer tonight. But he won't simply wait for the answer, he will act for it to be : taming the wolf. Taunted by Aimée de la Lune (such a caricatural french name cannot be a real name, Caleb thinks), also known as Wolfess, in the locker room because he is a newcomer, the Golem fixed the date : he is going to show this bitch (what ? no, wolves are like dogs, and a female dog is a bitch, that's all) that nobody, especially not a girl, has the right to mock him.

Caleb enters the gym where the match is planned. As always, he only wears his tight-fitting brown-beige boxer. The bulge under the fabric lets everyone guess how huge is his male-piece.
Hentai Match. As simple as that. That is Caleb's preferred matches. His life has sense in proving girls that boys can make them cum easily and dominate them sexually. So tonight he's going to turn the wolfess into a docile bitch. Tonight, he's going to tame the wolf.
Last edited by french Centaur on Wed Nov 04, 2015 7:20 am; edited 1 time in total
At the moment Caleb gets to his corner, his opponent would come out and she was all ready for this fight. She began to walk towards the ring wearing her signature ears, outfit, and that special zippered gag of hers that held something special.
She would step into the ring through the ropes and looked her way towards Caleb. Her eyes seemed to be glaring at him, but she would slowly unzip her gag to reveal her special feature.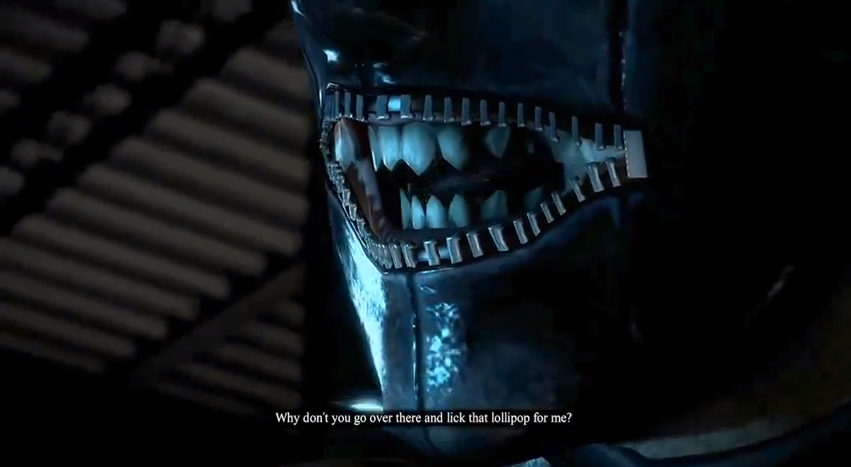 With a smile, Wolfess would say, "Bonjour, Monsieur Caleb. How are you today?" She batted her eyes at him to tease him a little.
_________________
Focusing on good old fashioned basics and just having fun. Nothing else and nothing more.
The World of Dynamo
Caleb looks at her with a smirk. Her ears, her tail... How ridiculous is that attire ! Caleb's never liked stuffs like Neko-style... He just wants to laugh, now. He looks at her eyes, and at her fake maw. She unzips her attire to reveal sharp teeth. This girl is really into her realm.
« Mon dieu, baby, tu es folle ! »
Caleb now assumes his wrestling stance.
« Let's start it now. I'm going to show you where you place is, little docile bitch ! »
The Golem moves at her and shoves at her breats, then would land a high kick.
Wolfess didn't care for Caleb's taunts. Even if you're a newcomer, one shouldn't even try to mock a woman. There was a reason that Wolfess taunted him in the first place though, but she's not revealing that until the end. When Caleb comes in to shove at her breasts, Wolfess would attempt to grab both wrists and pull him in for a massive headbutt to surprise him.

If this worked, it should catch Caleb off guard and show that she was no pushover.
_________________
Focusing on good old fashioned basics and just having fun. Nothing else and nothing more.
The World of Dynamo
Caleb doesn't even manage to shove her : as he tries, he gets his wrists held. Wolfess then tries to pull him for a headbutt. First issue : she has not the strength to move the Golem that easily. Second issue : with her 30cm less of height, it's not easy for her to give a headbutt. Caleb bends backward to avoid the headbutt. Or maybe Wolfess just hits his chest for the best.
Caleb laughs.
« That's all you can do ? What do you expect ? »
Caleb retaliates with a headbutt of his own. He wants to show her what is a real headbutt ; hoping it will make her release his wrists.
Wolfess would keep her smirk as Caleb thought that her headbutt was weak. She did admit though that this guy was pretty well built and it won't be easy to land a good hit on him. But she still has a few tricks up her sleeve and she has to time them right. When Caleb asks what did she expect, she simply replied, "Nozhing much..."

With that, Wolfess tried to duck when Caleb went for his headbutt in hopes of dodging it. If this worked, she would also try to quickly rise her head back up to hit him straight on the noggin to stun him. But if Caleb gets her first, she would still let go, but would back away fast, holding her head.
_________________
Focusing on good old fashioned basics and just having fun. Nothing else and nothing more.
The World of Dynamo
Wolfess ducks the headbutt, but since the size difference is considerably to Caleb's advantage, she has to release his wrists. That allows Caleb to shake his arms and to step backward to avoid Wolfess' second headbutt.

This match is kinda weird : it starts with three missed headbutts – two from Wolfess and one from Caleb.
That precisely makes Caleb laughs. He laughs because this woman just failed twice to aim at his head as she thought the size difference doesn't matter.
« Good to see how women can be dumb. », he mocks her.

« Now take this ! », and he tries again to hit her temple with a high-kick. Hopefully it will succeed this time...
Wolfess tried to raise her arms up to block that kick from hitting her temple, but the force of it was strong enough to send her off to the side. She grunted in pain from feeling the hit and she had to try and hold her ground before Caleb gets at her. But suddenly when she stopped, she would be chuckling at Caleb's comment that women can be dumb. Wolfess would say, "You sure? You have no idea what I just did, do you?"
_________________
Focusing on good old fashioned basics and just having fun. Nothing else and nothing more.
The World of Dynamo
Caleb grins as his kick connects, though he doesn't hit directly the temple but the hand that tried to block it. Anyway Wolfess stumbles aside. Caleb walks toward her, slowly, taking his time, and Wolfess asks him if he knows what she just did.
« What you did ? You missed your headbutts like the weak girl you are. »
He keeps moving at her, attempting to grab her and to send her to a turnbuckle.
Wolfess would try to hold in her giggle, but covering her mouth to prevent them certainly wasn't working. Just the thought of her own action just won't keep from chuckling, giggling, and even laughing a little. Soon, Caleb would grab her and sent her over to the turnbuckle. She ran with great speed from the throw that she hit her back hard against the corner. "GAH!!" Wolfess cried out as she felt the pain shoot in her back and moaned as she tried to rub it to relieve it.

But looking up, Wolfess would still giggle as she said, "I wasn't talking about the headbutts, I was talking about-PFFFFFF!!!" She was glad Caleb didn't know and maybe she can use her taunting to lure him in.
_________________
Focusing on good old fashioned basics and just having fun. Nothing else and nothing more.
The World of Dynamo
Page 1 of 9 • 1, 2, 3, 4, 5, 6, 7, 8, 9



Similar topics
---
Permissions in this forum:
You
cannot
reply to topics in this forum