Champions & #1 contenders
Looking for debut match
Thu Oct 27, 2016 9:48 pm by Ragdoll_Jobbers
Hi,
I'm looking for a debut match for Sona. If you check her profile you will see that she is one who loves to lose and be knocked out so if anyone has some steam to blow off, or just wants an easy win, just pm for more details.
http://www.afwrpg.com/t15274-sona-buvelle
Comments: 1
From, Submissive Girl. Sorry about my inactivity.
Mon Oct 24, 2016 7:06 am by Submissive Girl
Hey! I know I haven't been on in a while. Unfortunately it might stay like that for a while.
I am super sorry about not being on more often. I am supper busy In real life.
Just so you understand a little bit about my life
1. I am a college sophomore taking 20 credit hours.
2. I have a job at as a cashier at a busy gift shop in a popular place in Florida (Not saying my city, but it is very busy where I am)
3. I have an intership that I work about 12 hours a week.
4. I am seeing a guy (Kind of …
[
Full reading
]
Comments: 6
First Tension Match.
Mon Oct 24, 2016 1:54 am by Zebra Crossing
Now that I've sorted some things for my FnF character, I'd like to try and get a match going for my recently approved Tension character.
------------------------------------------------------------------------------------------------------------------------------------------------------------------------------------------------------------------
I enjoy having some input from my RP partner unless I have something super specific in mind, so exactly what kind of match it is or what will happen …
[
Full reading
]
Comments: 0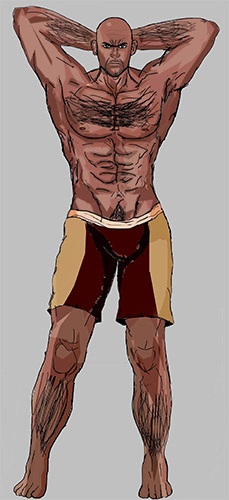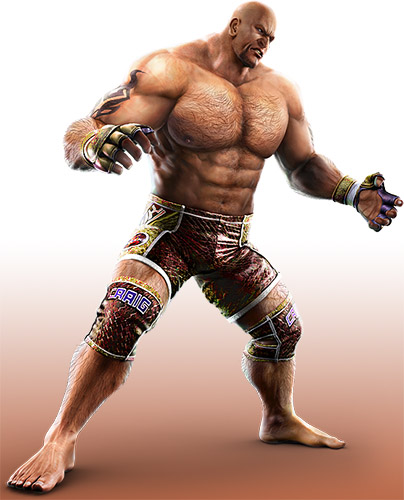 Name :
Caleb "Golem" Golepodem
Sex :
male
Age :
29
Eyes :
brown
Hair :
shaven off (normally black)
Height :
6.63 feet (2.02 meters)
Weight :
322 lbs (146 kg)
Nationality :
french
Alignment :
Heel
Entrance music :
click here to listen
Past :
Caleb grew up in a very macho environment. His father was used to beat his mother, but by becoming adult, Caleb pushed back these images of his father, not wanting to be like him. So instead of beating women, he came to deliquency. He's never pointed a weapon at anyone and never committed murder, he hasn't not done beautiful things in life though. Looks like the images of his father still haunt him. It is as if Caleb could not avoid completely becoming like him.
Caleb came to having bad behavious with young women. He had pleasure in humiliating them until he encountered a different woman. She managed to defend herself and inverted the roles : this night, she were the one who humiliated the colossus, and a particular way. She humiliated him sexually.
This was an unstandable humiliation for the man who called himself "Golem", cause his last name could sound like it and it was a good description of his tall and strong body. Caleb could not believe this girl had raped him.
So his life took sense in proving women he is the real sexual beast here. That's how he decided to join the ASF. He wants to prove that males are sexually superior to females. He is sure of that, and any humiliation he could be imposed would never change his mind.
Wrestling Attire :
Only a brown/beige boxer that perfectly fit his huge bulge. Caleb is always barefeet.
Wrestling InformationStrategy :
Caleb is not a tactical wrestler. He fights with his instincts. But he's not stupid. When his opponent try to make him fall in an obvious trap, Caleb knows avoiding it.
Preferred attacks :
Kicks, stomps and grapples.
Preferred matches :
Open to anything, but preference for Hentai.
Signature move :
Big Foot –
A classic Big Foot in the face. It's also called "Big Boot", but since Caleb is always barefeet and never wears boots, such a name is not appropriated.
Finisher move :
Golem Foot –
First, Caleb raises his opponent in a Gorrilla Press. He deals a Facebreaker making his opponent fall from this height with his face crashing against Caleb's knee. While the opponent is stunned by the Facebreaker, Caleb finishes him/her with a Big Foot.
Hentai Finisher moves :
Sexpose Piledriver –
First, it looks like a Tombstone Piledriver : Caleb grips his opponent upside-down, in a kind of standing 69 position. Then, Caleb suddently kneels, crashing his opponent's skull on the mat. After, things are different from the Tombstone Piledriver. Caleb traps his opponent's head between his knees, pries apart his/her legs and exposes his/her genitals. Caleb feels free to stimulate it, and the crowd has a very great view on it when Caleb's opponent reaches climax.
Erotic fetishes :
Caleb loves to have his feet teased : should you massage them and/or lick them and you will sure get him rock hard. He also loves to get footjobbed : a very good way to make him climb to climax.
Fun fact :
Caleb has a very huge cock : 9.84 inches long (25 cm). He's proud of it, but because of that, he can hurt women when penetrating them if he thrusts deep. That is why, actually, Caleb himself doesn't really enjoy vaginal penetration. A good sexfight is without any sexual pain, only pleasure. It must be all pleasure. Caleb has to control himself if he wants to give pleasure with a vaginal penetration, and he will actually risk to be the first to orgasm ; so he avoids it, though he loves to show that very long cock he has.
Endurance :
★★☆☆☆
2/5 –
Physically, Caleb cannot easily stand long matches, but that is not is greatest flaw. Indeed, he may have a very big and long manhood, his sexual endurance is very poor. His like a stallion in any comparison : very big cock, but very quick to climax if correctly teased.
Strength :
★★★★★
5/5 –
Caleb is called "Golem" for a good reason : he is a mountain.
Speed :
★☆☆☆☆
1/5 –
Very strong to hit, but very slow as well. Caleb is very slow-running and his moves are often easy to dodge.
Defense :
★★★★☆
4/5 –
Because of his slowness, Caleb is not very good in blocking attacks, and even worse in dodging it. But be careful : not only he is still able to block your moves, but above all, he can endure them if you hit. His skin is like rock and he has a great ability to endure blows and pain.
Technique :
★★☆☆☆
2/5 –
Caleb masters a few wrestling moves, but he's not good at all in applying submission moves, and his pinfalls can be easily countered. After all, he's used in playing Hentai matches all the time.
Historic
○
[Hentai match] VS Mystis
○
[Hentai match] VS Louise Heaven
○
[Hentai match] VS Wolfess
○
[Dominating Sex match] VS Juni Acker
○
[Hentai match] VS Hannah Bell
○
[Standard match with hentai allowed] VS Matilda Fischbach
○
[Hentai match] VS Wolfess
○
[Hentai practice] VS Thalia Kiko
○
[Hentai Endurance match] VS Jade Flos
○
[Hentai Endurance POW match] VS Victoria Flamme
○
[Standard match with hentai allowed] VS Jayden Howard
○
[2 out of 3 falls Hentai match] VS Rebecca Nightcale
○
[Standard match with hentai allowed] VS Katsu Ikehara
Last edited by french Centaur on Tue Oct 25, 2016 9:43 am; edited 26 times in total



Posts

: 1256


Join date

: 2015-07-22


Age

: 29


Location

: France



Approved. You may make matches and rp as you like.



Posts

: 27333


Join date

: 2009-04-02


Age

: 96


Location

: VIP Box inside the AFWDome




Similar topics
---
Permissions in this forum:
You
cannot
reply to topics in this forum