Champions & #1 contenders
Gonna be slow the next week or so... just had surgery IRL
Wed Nov 15, 2017 2:33 am by SleeperAgent94
Hey guys, got back from surgery today. Ruptured abdominal wall. In a LOT of pain right now, so posts will be VERY brief the next few days.
Comments: 6
Character updates.
Wed Nov 15, 2017 4:14 pm by Lotuswarrior
Since I'm starting to get a bit busier here, I'm trying to be a bit more professional. With that I'm going to overhaul my characters and update their profiles or release them all together. I'll post any images here of the characters I release, so that you guys/girls can claim them if you want.
Also looking for some characters to interact with outside of matches.
Comments: 0
My Absence
Mon Oct 30, 2017 6:45 pm by Shutter
Heeeey again.

I wanted to apologize for my recent absence and state that I'm back, now!
I don't know if I mentioned it before, but I work a job that keeps me traveling quite a bit. Usually this is good time for me to write and kill time, which is why I was here in the first place, but I had limited data this time that kept me from using it for much recreation. It shouldn't be a problem anymore, or not for a while. That said, I will be messaging the people who had threads or ideas with …
[
Full reading
]
Comments: 3
Name: Getsu Mikado (moon emperor)                                                                    

Sex:male
Age:22
Eyes:navy blue/purple
Hair:black
Height:6ft 2in
Weight:180 pounds
Nationality:japanese/spain mix
Alignment: Heel
Entrance music:Pheonix (fall out boy)
Wrestling Information
Strategy:Under normal circumstances, he will use quick kicks and jabs to make a person lose balance, staying quick and light on his feet and using any opening he can to put them in a strong grapple. He focuses on counter attacks. when pushed, he goes into full on speed striker. His speed and durability are his main points
Style:grappler, striker
Type: honorable heel
Preferred Attacks: left jab, side kick, many holds and grapples.
Preferred Matches:no opinion yet. likely submission
Endurance:4/5
Strength:2.5/5
Speed:4/5
Defense:3/5
Technique:3/5
Favored moves:none yet
Finishing moves: moon shackles: He does a series of rapid kicks or punches as he backs the opponent towards a rope or corner before getting them to fall forward through some method, grabbing their ankles in one arm and their arms with the other as he holds down on their back making it near impossible to get up as long as he keeps his balance and grip.
Characteristics
Visual Appearance:

Physical Appearance: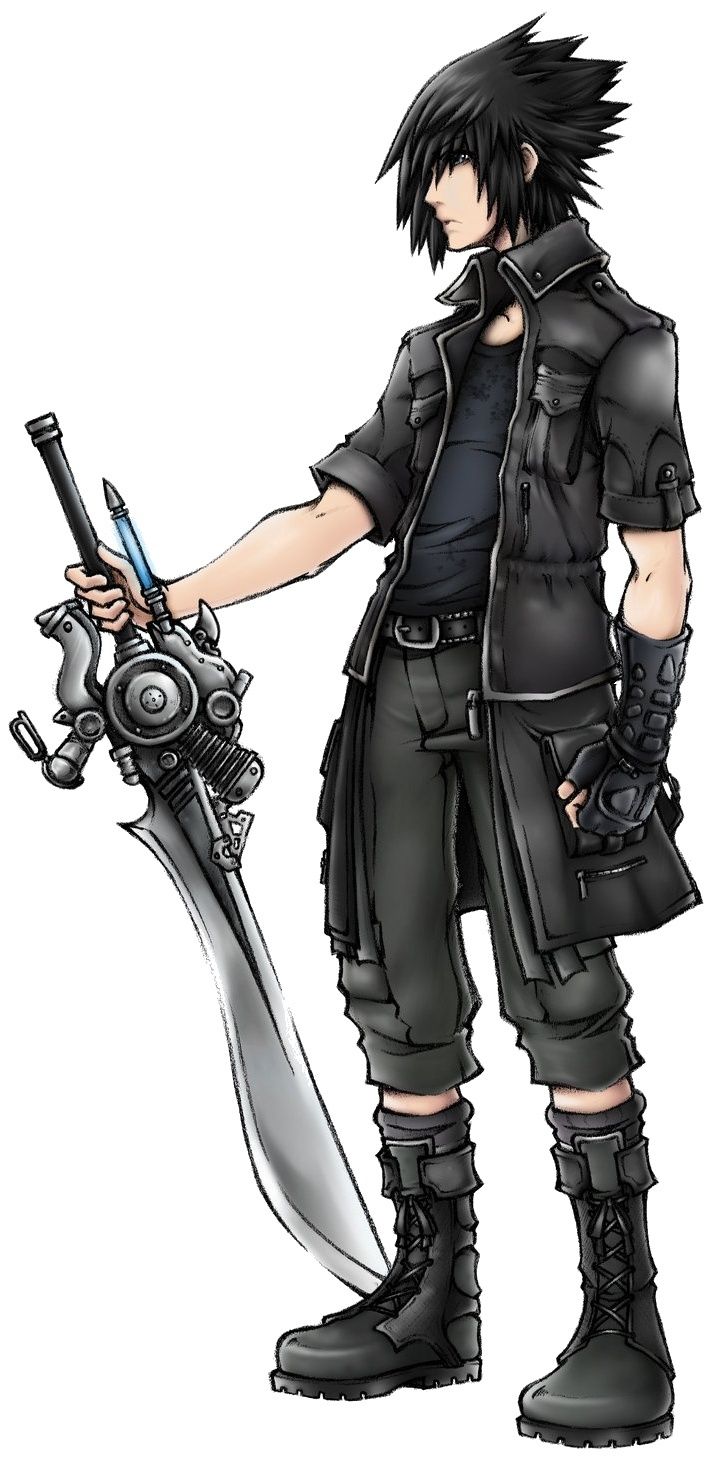 Personality:
He seems calm and mature, even mysterious, either smiling or having no real expression most of the time. Getsu will sometimes pull tricks or break rules for a fight but isnt a rampant cheater or mean except to arrogant and selfish people. He will be flirty at times and even use psychological warfare for battle, but only against people he dislikes. He has a level of honor and dislikes certain acts and intentions. He is willing to take losses and falls to boost popularity of people he has respect or affection for but is often determined to defeat those who irk him personally. He likes to rise up faces who are honorable and knock down arrogant winners down a peg. he can be seductive or fun and laid back depending on the person.
Past/History:
Getsu was born of a father from Spain and a Japanese mother but lacks an accent due to growing up in America. His family was wealthy and it showed in his younger years. He was home schooled with private tutors and college professors through his youth instead of going to regular or private school. Most of his free time was originally spent watching martial arts movies before he moved on to mixed martial arts matches and especially wrestling. He had a group of a few friends he hung out with quite often, being so glad they treated him like just another guy instead of a spoiled rich kid who was too good for school and normal society. Sadly, his father's business suffered a large financial crash, reducing them to lower middle class lifestyle.
Being in tenth grade honor classes from private tutors at the time, he decided he didn't really need to get further education and waste even more of their now little money. He was quite selfless, and his friends stood by him the whole way. They had to move down to the darker side of town where crime and gang wars were rampant with police unable or unwilling to try and solve their problems. After seeing the condition of the town in the way he was ignorant to all his life, he was disgusted. At first, he tried bringing in spare money to the home through kick boxing or street fighting matches for money rewards and bets, honing his skills in the art of battle. After some time, Getsu and his childhood friends formed their own gang, or team as he liked to call it. They had a skull making the piece sign with clawed boney fingers as their insignia that they wore. There was only the few of them but they had grown up watching and learning from mixed martial arts, practicing with each other as a pass time in their teen years.
They went around and fought other gangs and groups, catching criminals who had bribes to police or lack of evidence, and busting drug dealers with evidence. They were helping clean up the streets whether it took beating someone bloody or blackmailing them to make them confess their crimes. Bounties and rewards helped keep his family living well until his father finally rebuilt the company enough to have a decent living without Getsu's help. During this time, he relied on dirty kick boxing style fighting, using tricks and environments to survive the dangers of actual gang members and armed criminals. Eventually, he was 21, and feeling satisfied with the streets safer, his family happy, the team now large and self sufficient, and not wanting to further cause or receive serious harm, Getsu was left as a notorious vigilante of sorts to his town and needing a change of lifestyle.
He determined he could either choose to be an official and catch criminals as a cop or bounty hunter, or he could use his fighting skills to entertain people and make them openly happy without the rage and danger involved with crime. He finally decided to do what he had seen for over a decade, and become a wrestler himself. Knowing the brutality of his fighting style, he decided to take lessons in submission holds and grapples especially for more methods to win fights in a more civil manner. He knew that his habit of mind games and opportunistic tricks to survive would be too hard to shake completely. Getsu was also quite antagonistic towards heels who went way too far with brutality and heinous actions, as well as anyone who was too arrogant or prideful of themselves and looked down on others no matter their alignment. This would also make him a heel personally, but a charming and honorable one who can remain a pleasant person outside the ring with those he doesn't dislike. Eventually, he was lead to AFW with their focus on equality and enjoyment, planning to entertain the masses and use his talents in a positive way without any inner conflict. Here comes the moon emperor....
Wrestling Attire:This outfit with only the clothing from the waist down plus fingerless gloves
http://i18.servimg.com/u/f18/19/26/80/86/afw511.png
AFW Information
Record:0
Wins:0
Losses:0
Draws:0
Championships/Accomplishments: n/a
Friends: n/a
Allies:n/a
Rivals:n/a
Enemies:n/a
Crushes: n/a
Last edited by Zentrance on Mon Jul 13, 2015 12:42 am; edited 4 times in total



Posts

: 142


Join date

: 2015-07-08



You could probably capitalize your sentences, but that's not grounds for disapproval. You're approved. You may make matches and rp as you like.



Posts

: 27333


Join date

: 2009-04-02


Age

: 97


Location

: VIP Box inside the AFWDome



i thought it was capitalizing them automatically :/



Posts

: 142


Join date

: 2015-07-08




Similar topics
---
Permissions in this forum:
You
cannot
reply to topics in this forum