Who is online?
In total there are
54
users online :: 15 Registered, 1 Hidden and 38 Guests :: 2 Bots
DizzyKnight
,
LARIATO
,
Lawman
,
Liesmith
,
LunarWolf
,
mnpinner
,
Person
,
RadiantKarna332
,
RJD
,
Shutter
,
TiefBlau
,
valen311
,
Vcom7418
,
Winner3
,
Zithpith
Most users ever online was
155
on Sun Oct 09, 2016 8:33 am
Champions & #1 contenders
Tension Match
Sun May 28, 2017 6:01 am by noob
Hi y'all. My boy Will hasn't been getting much action. He has yet to get a win and I was wondering if someone would like to help him change that or dash his hopes yet again. I'm up for any match really as long as things don't get bloody
Comments: 0
Tag Team Recruitment
Sun May 28, 2017 1:17 am by Person
This is a thread for people looking for form a tag team with someone else or even a faction.
Simply post which of your characters you are looking to tag with or form a faction with. Do note this is not a guarantee but simply a place where you can let other people know. Also, make sure you have done a thread or two with the person that you will be teaming up with before forming a tag team. After all, you don't want to form a tag team with someone only to then find out you may not work well …
[
Full reading
]
Comments: 0
Friction Debut Match - Izumi Hartmann
Thu May 25, 2017 10:48 pm by Kamoi
Hi everyone!
My first Character here,
Izumi Hartmann
Is looking for her debut match, preferrably a Standard match.
Just PM me~
Comments: 0
Page 1 of 6 • 1, 2, 3, 4, 5, 6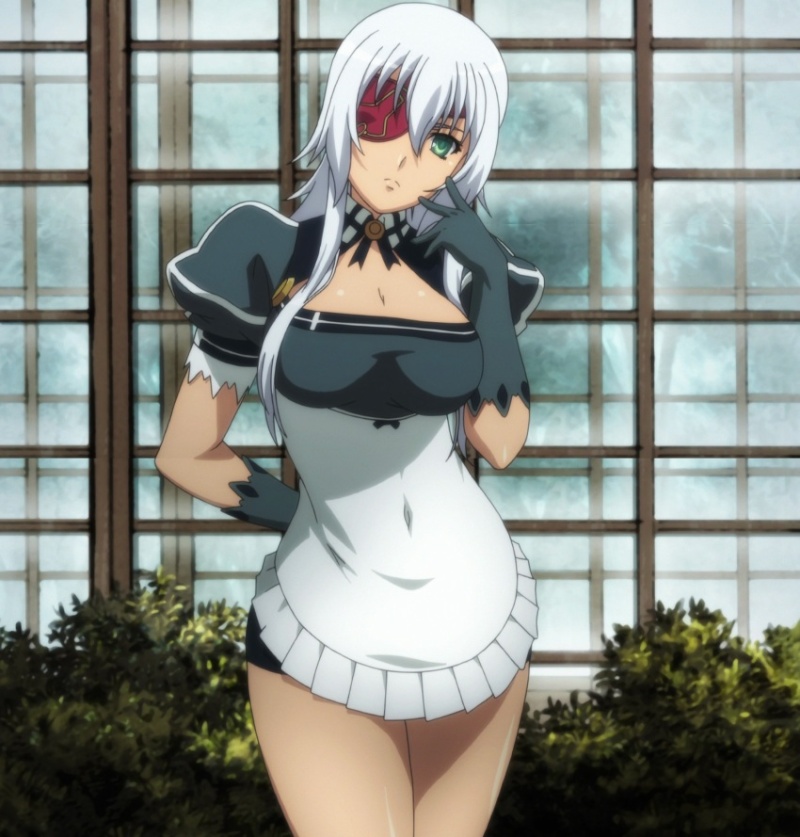 Standard Match
Win by pinfall, submission, or knockout.
The arena was somewhat quiet as the fans waited for the next match to begin. Before Rio's entrance music started, women in pairs of two and clad in identical maid outfits walked down the ramp and lined up along the sides. They all curtseyed in unison and held that pose as Rio's entrance music filled the arena. Rio soon appeared and began to walk her way down the ramp and past her fellow maids. As she passed they would rise and follow Rio toward the ring. Two of them sat on the middle rope and made an opening for Rio and she stepped inside.
Rio's music died down as she stood in the center of the ring with a microphone in hand. Having a talented poker face Rio was able to hide the nervous feelings and eagerness inside at bay as she began to speak. "Greetings everyone, my name is Rio Banks and I am happy to be here." She took a short breath before speaking again. "My Mistress loves to watch wrestling and has given me the order to wrestle for her entertainment. She also said to start off big, so I'm challenging anyone backstage to a match."
Rio handed over the mic to one of her maids and curtseyed to the fans as they cheered. She and her fellow maids turned their attention to the ramp and waited to see who would accept Rio's open match.
Last edited by Lotuswarrior on Sat Aug 22, 2015 7:12 am; edited 4 times in total
It was quiet for a moment and then there was a sound of a...didgeridoo? The sound was quite loud that the crowd was wondering where it's coming from and why is it playing. Suddenly, smoke started to shoot up from the ground and a figure jumped out of the smoke and into the air and doing a backflip.
(With a light brown hooded sleeveless vest, khaki shorts, the fingerless gloves are rather large, and big black boots.)
When she landed, "I Got You Dancing" by Lady Sovereign began to play to get the crowd into the beat. Slowly, the girl stood up straight and began to do some tricks while making her way down the ramp. She did a couple cartwheels, double axles, and even backflips off the sides for the audience to witness. The crowd was now becoming hyped as the girl continued to hop one big step at a time to the ring. Once close, she would perform a front flip over the ropes and into the ring.
There she would ask in a thick Australian accent, "May I have the honor of accepting your challenge, mate?"
_________________
Focusing on good old fashioned basics and just having fun. Nothing else and nothing more.
The World of Dynamo
"Yes you may." Rio didn't have any reason to deny this woman the chance to fight her and she backed away toward the nearest corner.

After a moment the bell would sound and Rio walked her way back to the center of the ring and would curtsey in her direction. Rio got a bit lower in the stance as she waited for her opponent to get within range. If her opponent got into range she would attempt to use her finisher now, but if she didn't she could just rise without drawing too much attention to herself.
The Australian girl would stretch her arms and legs out for a bit before hearing the bell ring. She was quite curious when Rio made her courtesy to her, but she can't let that cute gesture distract her from the match ahead. She would walk over to her and say, "By the way, my name's Kanga. Ready to get bounced?"

Kanga would get closer within range, but she had a plan just in case the maid does anything out of the ordinary. When Rio tries to do her finisher, Kanga in turn would attempt to sidestep out of the way quickly to make her kick nothing but air. If this worked, she would also try to move in for a sucker punch to the face.
_________________
Focusing on good old fashioned basics and just having fun. Nothing else and nothing more.
The World of Dynamo
Rio decided not to use her finisher out of fear of it missing and her opponent learning ways to counter it as the match continued. Since Kanga was close, Rio decided to shoot forward and go for a double leg takedown.

Rio missed as Kanga sidestepped her and she kinda stumbled as she missed. She tried to quickly get back to her feet, but when she recovered and turned to Kanga and felt her fist hit center of her face. Rio backed away and covered her face as she rested her back against the nearest turnbuckle.

Rio checked her hand and saw that there was no blood and she started to think of her next course of action as she waited for Kanga.
_________________
Friction:
Friction Teams:
Tension(M):
Kanga managed to hit Rio square in the face and she was backing away to her corner covering her face. As she was doing so, Kanga would start bouncing on her own two boots side to side and closer to her opponent. On the way, she would say, "Come on, mate, put 'em up! Put 'em up."

Once she got there, the Australian jumper would try to make good use of her position close to Rio and give her a couple of punches, one to the face and one to the body. She knew Rio still had strength to fight, so she had to be careful with her own moves.
_________________
Focusing on good old fashioned basics and just having fun. Nothing else and nothing more.
The World of Dynamo
Rio braced herself as she watched Kanga make her way toward her. She took the two punches as defensively as she could and bolted out of the corner toward Kanga. As close as they were Rio went for a clothesline and if Kanga managed to dodge she planned to continue running toward the opposite ropes to keep her momentum going.
_________________
Friction:
Friction Teams:
Tension(M):
Kanga could hardly react in defense when Rio began to sprint out of her corner for a clothesline. She would put her arms up and tried to get under it, but on the way, she would feel a bit of Rio's arm hitting her pretty well. This made her stumble a little before falling on one knee. If Rio continued running forward for a bit, she would take the time to rise back up and rub her arms to lessen the burn before Rio comes back.

Kanga has got to admit though, Rio was pretty good for a maid.
_________________
Focusing on good old fashioned basics and just having fun. Nothing else and nothing more.
The World of Dynamo
Rio continued with her sprint and rebounded off the ropes and headed back for Kanga at full speed. Feeling a bit satisfied by her escape attempt and saw that Kanga was down to one knee she prepared to keep her current momentum going.

As she neared Kanga she would use Kanga's back like a post and jump off of her to perform a single knee drop to Kanga's head.
_________________
Friction:
Friction Teams:
Tension(M):
Kanga was still trying to stand up, but she had no idea that Rio was coming back at her faster than she thought. One moment, she felt her opponent stepping on her to lift herself up in the air, and the next, that knee came straight down to her head. "AAAUGH!!" Kanga cried out as her head hit the mat hard with the rest of her body following.

She moaned as she held her head in pain, but she tried to roll away fast. She didn't want Rio to grab her again for another maneuver this early in the match.
_________________
Focusing on good old fashioned basics and just having fun. Nothing else and nothing more.
The World of Dynamo
Page 1 of 6 • 1, 2, 3, 4, 5, 6

---
Permissions in this forum:
You
cannot
reply to topics in this forum