Who is online?
In total there are
29
users online :: 10 Registered, 0 Hidden and 19 Guests :: 2 Bots
Cicilia
,
Harrier
,
I_care_not_till_I_must
,
killcarrion
,
Lobo
,
LunarWolf
,
Mystery Dragon
,
Old_Man_Tai
,
Tarantulust
,
TiefBlau
Most users ever online was
390
on Tue Jan 02, 2018 2:02 pm
Champions & #1 contenders
Kawaii Opportunities
Sun Jun 17, 2018 3:04 pm by Daaharu
Hey, guys!
With the kawaii title match at Avalanche taking on an interesting wrinkle with the interruption by the Brat Pack, we are moving forward with the overall kawaii storyline, and at this point I'd just like to take stock of what kawaiis are out there that are interested in participating in a cohesive storyline.
Can't make any promises about titles or what exactly each girl's given role would be. We can talk a little more about the specifics of where the story is going soon, but I …
[
Full reading
]
Comments: 3
Match for Takeichi
Tue Jun 12, 2018 6:13 am by GrandAkumaShogun
So with my other two guys having their own matches I figure I should do something with my first character on here, Takeichi Mori. If anyone is interested feel free to post here or get in touch through a pm so we can plan it out. I can either have Takeichi remain a jobber or begin to work him towards being a more serious competitor.
Comments: 1
Match or RP?
Wed Jun 13, 2018 3:48 pm by Lotuswarrior
I'm just looking to do something while I wait for match replies. Really want to get some characters cemented a bit with a rival or some interactions with other characters here.
If anyone wants to do something hit me up.
Comments: 0
Page 1 of 7 • 1, 2, 3, 4, 5, 6, 7


OOC: Continued from here.
http://www.afwrpg.com/t12398-for-each-action
Match Rules: Standard Tag Team match set for one fall. Said fall is achieved when a legal member of a team pins or makes the legal member of the opposing team submit.Stipulations: If Ryan and John win they retain the Tension Tag title belts. If Juniper and Nick win they become the new Tension tag champs.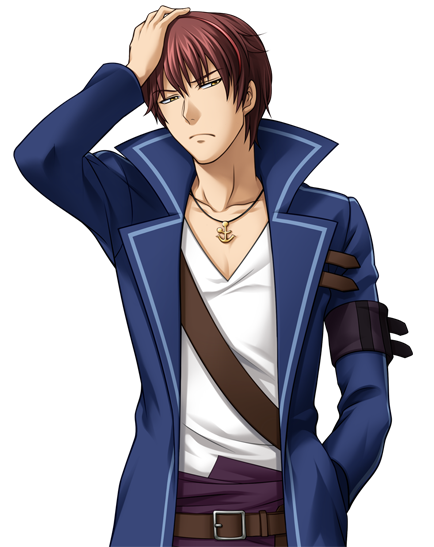 Ryan Knight and John Carnaby
VS
Nick Solem and Juniper Nayle
This was it, the first proper title defence for the United Kingdom Elite. Mr Knight and Mr Carnaby had claimed victory in that tournament long ago, and since then the pair were champions who had a divisive opinion from the Tension fanbase. Still many were grateful that the tag team league was at last getting some attention, and in the mind of Britain's paragon this was just the beginning.
Ryan and John had gone to their corner, wasting no time in getting their upper body attire off. The artist had taken his trademark blue leather trenchcoat off, hanging it onto the steel post of the ring corner with the scarf tied to his jeans alongside it. Mr Knight had removed the regal clothes that had been on his impressive chest, however Ryan did so in a manner that made it look as if he "Lowered" himself. Just to compete for this match.
"Boss how we doing this?" John leaned in and muttered to his teammate.
"Okay my main concern is Ms Nayle, if she was able to beat Lucy that should serve as an example of how powerful she is. Mr Solem, to be honest I don't fully know. However he's a friend of my girlfriend, so don't rough him up too much. I shall go first, John make sure to assess the enemy to the best of your ability for any weaknesses. This is our first title defence, let's give them a right thrashing." Ryan said, giving aside glances to the opponents that the British duo were facing here tonight.
"Got it boss, you can count on me. I'll be on standby and ready to go." John and Ryan patted the other on the back, the artist moving to step on the apron near the corner. Staying close to the corner and lightly bouncing from side to side, John was eager to prove himself as a worthy champion. But he abided by the judgement of Mr Knight, he was the man with the plan after all.
The British paragon took the chance to take a deep breath, performing some last minute stretching. Ryan would start things off, lead the charge as it were. John would be able to come in later, once the enemy was softened up and Mr Carnaby could then skilfully apply his knowledge of submission holds. Besides Mr Knight knew what Juniper wanted, it was him in particular. Which was fine with Ryan, Lucy was going to be avenged just that much sooner.
"Right now then, which of you shall go first? It matters little to me." Ryan said to both Juniper and Nick, he didn't care which one went to face the paragon of Britain. He just wanted to get this match started and underway, to have the best first title defence possible for the UK Elite.
_________________
Check out my wrestlers
here
, but PM me for match requests.
Solaire of the AFW.
"Alright" Juniper says, slinging an arm over Nick's shoulders both. "What's the game plan? Cause I'm gonna go in there and hit them both hard as hell. I mean, they can't be that hard to knock down right?" She pounds a fist into an open hand. "Besides, the bigger they are--"

"No, no, no. You go in with your reckless strategy, then this match is over. If you try to move them to your fancy, then nothing will happen but your loss. Now....I propose that I go first." This was met by Juniper starting to whine, to which Nick cut her off. "Listen! They don't know what I can do. I'm sure they watched your fights several times. All I've done in my fights were lose to pretty ladies. This time, I can actually fight under normal circumstances...A bit odd now that I summarized that..." Nick shakes his head side to side and his animatronic ears perk up when Ryan and John calls out for them.

They both turn around slowly. Nick looks Ryan up and down. As much as Juniper rated to go and size up Ryan, she hopped over the ropes to exit the ring and sit sideline. Nick nods slowly. "Alright, lets see what makes you Britain'a Paragon..."
_________________
Updated: 6/4/18
First Year
,
Home 2
,
Nick becomes a 'father'
,
Home 3
,
Juniper and Sabre
,
Home 4
,
Home 5: Ultimatum
,
Home 6: Regear
,
Update! With IndigoDragon
,
Home 7: Stage Setter
,
Home 8
This was it, the biggest night of the career so far. First title defence, for both Ryan and John. The UK Elite was going to need to step up to the plate, and prove they were capable champions. Mr Knight and Mr Carnaby had agreed to put their belts on the line tonight against a team that seemed to be debuting here tonight, which would win? In Ryan's mind there was a clear cut answer, the best of Britain. And tonight this was going to be shown, one way or another.

John watched on the ringside, keeping a good vigil in case of anything. He was just as driven to get the win as his boss was, to show he was worth the training and time Ryan and Lucy invested in him. Ryan was a bit surprised by who was going to start here, Nick? It seemed that Juniper was a bit miffed she wasn't starting off against the young man, it seemed that Nick was taking this seriously. And might not need a change of pants, no matter. Juniper would be dealt with one way or another, for now it was time to get the match underway.

Inwardly Ryan hoped that Anampo wouldn't be too pissed at him for roughing up Mr Solem, but this was the title defence. All on the line, no quarter given or expected. Mr Knight gave a small smirk at Nick's attempt at trash talking. "Oh just remember you asked for it." Ryan muttered. And sure enough the bell would ring, and Mr Knight would settle into his wrestling stance. His arms outstretched, offering Nick a test of strength lockup. Mr Solem had wanted to see what made Ryan Knight the paragon of Britain after all.
_________________
Check out my wrestlers
here
, but PM me for match requests.
Solaire of the AFW.
While John and Ryan had already risen from the bottom and obtained glory, their opponents were not of the same walk. Juniper, causing havoc in calling out fights, fighting blind matches and even kidnapping another wrestler (Wasn't regarded by the higher ups as 'bad'). And Nick, who had his eye on many of the more...Mysterious women of the roster more than fighting them.

They were a very odd team, indeed. Meeting by chance years ago one day and meeting in Japan again. And now they were about to fight champions who undoubtedly had just as wild histories as the two did themselves. But, Nick was about to fight Ryan. He could show off his skills for once and not just stare at his opponent while she dominates him.

Ryan opened up his arms to invite Nick for a test of strength. But we'd all like to think that Nick would win that... He wouldn't accept that invitation, and go ahead and move straight. Nick would turn his body to the right, and throw his left elbow towards the center of Ryan's chest. If that connects well, he would then throw a backfist with the same arm!

That would surely get a rile out of Ryan and john, who would underestimate Nick. Juniper herself would stand there with mouth agape. However, this move could also not work. Ryan would then have Nick right before him. And also be able to hit Nick good.
_________________
Updated: 6/4/18
First Year
,
Home 2
,
Nick becomes a 'father'
,
Home 3
,
Juniper and Sabre
,
Home 4
,
Home 5: Ultimatum
,
Home 6: Regear
,
Update! With IndigoDragon
,
Home 7: Stage Setter
,
Home 8
Mr Knight was curious to see how Nick would fare in this event, being the friend of Anampo and all. Ryan had in the past defeated Jay, and now would perhaps have the chance to add Nick to that effect. Given the man's less than stellar record in the squared circle Ryan had believed this to be in his advantage, to the side of the UK Elite.

The test of strength offer was done out of utter sincerity by the British paragon, more out of the fact that again it was the issue of the girlfriend's friend. That and Nick had a body type similar to that of Ryan's right hand man Mr Carnaby, however it seemed that Mr Solem was going to toss that right in the regal face of Ryan.

The sudden elbow strike took Mr Knight by surprise, resulting in a loud and audible grunt from the British paragon as it hit his iron chest. The first move of the match had hit, and it was to the enemy. That alone proved useful in setting the control of the match, and Nick was attempting to press the attack. By doing a backhand with the same arm, it hit it's mark. But there was one problem, Nick was really close to Mr Knight right now. And being close to a pissed off British paragon was one thing that not even the most daring of heels wished for, hell when he was mad enough even Lucy would bolt.

With a glare Ryan would grab hold of Nick's attacking arm, and then start to lower down and attempt to stick Nick onto his shoulders. Using his immense strength in doing so, Ryan was going to set up Nick for a good old fashioned torture rack. Cranking the pressure onto the back of Mr Solem, no quarter was going to be given in this battle. Nick would be stuck in the middle of the ring, no man's land. The title belts were on the line, and Ryan and John would fight right to the very bitter end.
_________________
Check out my wrestlers
here
, but PM me for match requests.
Solaire of the AFW.
Nick had sent his elbow forward into Ryan's bare chest. Surely something that made many women that had fallen victim to that chest shout in shock. He had made crowds angry with his actions without thoughts before, and he wasn't going to stop now. His arm lifted up to throw a backfist into his face!

He didn't really have a plan after that. That was probably the first time that he had gotten the first hit, effectively. He was excited that this happened, but didn't do the easy thing and get away. Ryan, obvious mad, grabbed him. Nick struggled a bit to get away, but was eventually forced into the torture rack.

He cries out, much to Juniper's dislike. She growls and shout out at him. "Use your head! Your big, dumb mechanic head!" She pounds her hand on the ring canvas, growling some more at Ryan's move
_________________
Updated: 6/4/18
First Year
,
Home 2
,
Nick becomes a 'father'
,
Home 3
,
Juniper and Sabre
,
Home 4
,
Home 5: Ultimatum
,
Home 6: Regear
,
Update! With IndigoDragon
,
Home 7: Stage Setter
,
Home 8
Nick might not have been certain of what he had just gotten himself into, the UK Elite was going to give no quarter here. Not when this was their first proper belt defence, Ryan was snarling as he hoisted Nick onto his shoulders. The paragon of Britain was putting his very impressive upper body strength to good use, Nick was a tall guy. About the same height as John, so needless to say Mr Knight was used to the height thanks to constant sparring.

John grinned and applauded "Bravo boss." he said. Mr Carnaby knew that Ryan was an immense powerhouse, to display this Mr Knight had marched around the ring briefly with Mr Solem atop his back. Making sure to try and keep it cinched in as best he could, a reminder of the match that Ryan had with Lucy against Daisuke Kamiya and Sion. Where the blonde woman had clawed at the regal features of the British man.

So with that in mind Ryan would hope to quickly move forward and jump, hoping to use the jumping move to deliver one last jolt of pressure onto Nick's back. Plus it would serve as the exclamation point to the unspoken statement made by the British paragon.
_________________
Check out my wrestlers
here
, but PM me for match requests.
Solaire of the AFW.
"Ahh....Grrr..." Nick growls and groans while his back was stretched by Ryan. He had been in this move before. When Juniper brought the idea of this entire fight to Nick, she had ran him through every move she could think of to show him how to escape. It was more or less to allow him to get to her to make the tag.

But Nick had other ideas, wanting to prove that he had more use. When Ryan jumped up to give a sharp bend to Nick's back, he used that to make an attempt to offset Ryan and make him release Nick. He did this by shifting his body while in air, trying to offset the weight distribution. Certainly not what Juniper showed him. If he were released, Nick would scramble to his feet and try to sweep Ryan's legs with one of his own.
_________________
Updated: 6/4/18
First Year
,
Home 2
,
Nick becomes a 'father'
,
Home 3
,
Juniper and Sabre
,
Home 4
,
Home 5: Ultimatum
,
Home 6: Regear
,
Update! With IndigoDragon
,
Home 7: Stage Setter
,
Home 8
Ryan was trying to make this move count, deliver a coup de grace to add some extra damage to his torture rack. The more to whittle down the opponent would make it easier when the UK Elite turned to the other down the line, Juniper had been marked by Mr Carnaby. The woman had shown her power against Ms Grange, and the artist had contemplated what submission holds would be best suited to dealing with the redhead.

Still Nick had shown some creativity here, managing to distribute his weight to mitigate the damage that Ryan would have inflicted from the sit down slam. Although at least he didn't claw at the facial features of the British paragon, take that at least. Mr Knight knew the attack didn't hit it's mark, Nick wasn't yelping out in pain from it.

Ryan was eager to get back to Nick, and keep on the opponent. But the dog was faster than the man at this time, Mr Solem got a good shot on the legs of Britain's paragon. Earning a wince from Ryan as he fell back to the mat clutching one of his ankles on reflex.
_________________
Check out my wrestlers
here
, but PM me for match requests.
Solaire of the AFW.
Being quick on his feet, Nick has outmaneuvered Ryan and successfully got out of the torture rack. He saved himself from the pain of whatever would happen when Ryan jumped. He swept those legs quickly and made the Paragon fall.

His job would be over from here. Nick turns around and bolts. He slides out of the ring and quickly tagged Juniper's hand. "About time, dude..." She giggled.

Juniper climbs into the ring and briskly walks towards the writhing Ryan. She looks over at John, who could only watch. She moves down to grab Ryan from under his arms and lifts him up. She was again showing her masterful strength. "Hi..." She says in a confusingly sultry way to Ryan before rearing her head back to slam it on Ryan's.
_________________
Updated: 6/4/18
First Year
,
Home 2
,
Nick becomes a 'father'
,
Home 3
,
Juniper and Sabre
,
Home 4
,
Home 5: Ultimatum
,
Home 6: Regear
,
Update! With IndigoDragon
,
Home 7: Stage Setter
,
Home 8
Page 1 of 7 • 1, 2, 3, 4, 5, 6, 7


---
Permissions in this forum:
You
cannot
reply to topics in this forum