Who is online?
In total there are
40
users online :: 3 Registered, 0 Hidden and 37 Guests :: 1 Bot
BlueMeanie
,
killcarrion
,
TiefBlau
Most users ever online was
390
on Tue Jan 02, 2018 2:02 pm
Champions & #1 contenders
Kawaii Opportunities
Sun Jun 17, 2018 3:04 pm by Daaharu
Hey, guys!
With the kawaii title match at Avalanche taking on an interesting wrinkle with the interruption by the Brat Pack, we are moving forward with the overall kawaii storyline, and at this point I'd just like to take stock of what kawaiis are out there that are interested in participating in a cohesive storyline.
Can't make any promises about titles or what exactly each girl's given role would be. We can talk a little more about the specifics of where the story is going soon, but I …
[
Full reading
]
Comments: 2
Match or RP?
Wed Jun 13, 2018 3:48 pm by Lotuswarrior
I'm just looking to do something while I wait for match replies. Really want to get some characters cemented a bit with a rival or some interactions with other characters here.
If anyone wants to do something hit me up.
Comments: 0
Match for Takeichi
Tue Jun 12, 2018 6:13 am by GrandAkumaShogun
So with my other two guys having their own matches I figure I should do something with my first character on here, Takeichi Mori. If anyone is interested feel free to post here or get in touch through a pm so we can plan it out. I can either have Takeichi remain a jobber or begin to work him towards being a more serious competitor.
Comments: 0

It was another night at Tension, the place had been bussing with excitement about what was coming next. It was going to involve one of the most powerful factions in Tension currently, the United Kingdom Elite. Led by the paragon of Britain Ryan Knight the group had been quite decisive in opinions, some viewed them as politer and holier than thou snobs. Others meanwhile liked to consider them honourable people who gave nothing but their all in the square circle, but one thing people couldn't deny was this. They were the current Tension tag champs.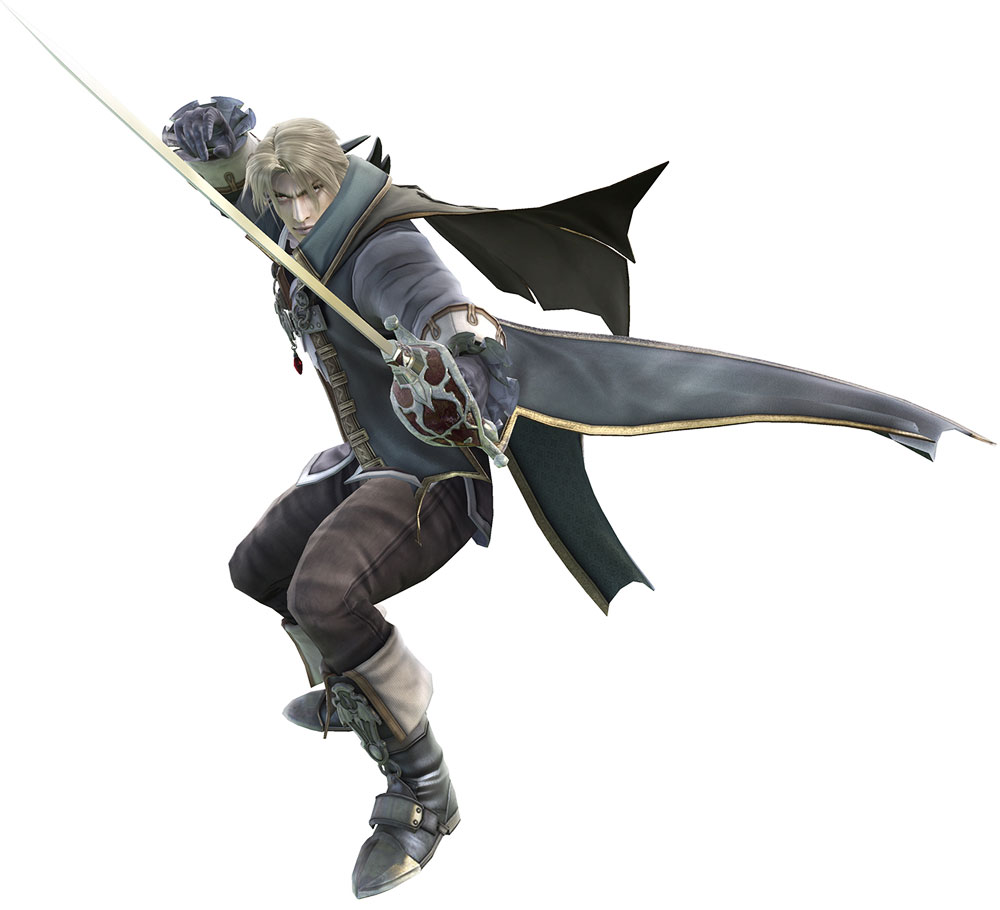 Suddenly all the lights in the arena would go out, bathing the crowd in pitch blackness. This was then followed by spotlights that had the colours of the British flag starting at the ring, and then the ominous theme song of the UK Elite would play. The song known as Imperial Code II. As soon as the song reached the 0:47 mark out of the curtain emerged the Tension tag champs, Ryan Knight and John Carnaby. Oddly enough despite this being labelled as an announcement the men were dressed in their usual ring attire, with as expected the golden belts strapped around their waists.
"LADIES AND GENTLEMEN PLEASE WELCOME! THE TENSION TAG TEAM CHAMPIONS! RYAN KNIGHT AND JOHN CARNABY! THE UK ELITE!!!" the announcer shouted out. Mr Knight walked at a brisk pace, with his right hand man following. Whenever they were in the ring it was all business, that's what the place was for after all.
After walking into the ring Ryan and John would step onto different turnbuckles and lift the title belts off their waists, hosting them as high into the air as they could. Lucy was absent here, but she was watching closely in the arena. After stepping off from the corners the British paragon motioned for a microphone to be handed to both him and John, the music would die down as they got hold of two of them.
"Good evening all of you, I know it's rude to be interrupting the daily broadcast. However there's a matter that needs to be brought out, and we believe all of you may be inclined to hear about it. Mr Carnaby?" Ryan said, ignoring the reactions of the crowd.
The master of creation took the hint with a nod and said "Now ever since we won the belts we've had some matches, naturally due to us holding title belts. But recently a member of our group, a lovely little blonde named Lucy who you might all know. Got into a match at the friction pay per view, summer smack or whatever you call it. But the fact is, that Lucy's opponent after defeating her called out the pair of us."
Ryan would then speak with "Indeed it caused a bit of a stir, but we're no strangers to controversy. The fact is that John and I have been called out, and we'd like to say in response to that......"
Mr Knight would then look towards the entrance ramp and lean on the ropes "Juniper Nayle I understand you are here in the building, would you be so kind as to make your way to the ring posthaste. The UK Elite is rich, but time is money. So if you please......" moving to the centre of the squared circle after saying that. The crowd was silent, wondering just was what the best of Britain up to this time.
_________________
Check out my wrestlers
here
, but PM me for match requests.
Solaire of the AFW.
Indeed Juniper called out some of the best of the best in Tension for their titles. She made the announcement at Summer Splash, to the unwant of many. Only after the fact did she realize that it wasn't best to do that. But it didn't matter, her point was made clear. Cause if it wasn't, then she wouldn't be here tonight. Juniper had flown back as quick as possible from Rio to take up this match. She already knew of the need to have a partner for this match. Her partner however.....

"Why did you do this?! You should have came to me first before making such a bold announcement! D-Did you even think of the consequences?!"

"You're making it sound like I did something wrong. I thought you said you needed more matches, Nick"

"B-But not like this. Something so big. A-A title shot, no less..."

Nick sits on a locker room bench and sighs. "Did you even see those two? Big men like that...What's your strategy?"

"To kick ass and fight until I can't fight anymore. And I'll have you there by my side to help me." Juniper smirks and pats his back. She leans her body down to show him that trademark smirk. "Come on, pops."

Nick quickly stands up, trying to rid his face of a blush. "N-No. I told you not to call me that, even if I am technically your "father". Now, come on"

Metallica's "Of Wolf and Man" begings banging through the speakers of the arena. Both ready for a hell of a fight, Nick Solem and Juniper Nayle appear on the entrance stage. More of the crowd's cheering was for Juniper. Nick wasn't as known to the crowd. Though, their opponents might know Nick. They both run down the ram and vault into the ring over the ropes. Juniper lands in her feet. Nick crashes face first, scrambling to stand afterwards.
_________________
Updated: 6/4/18
First Year
,
Home 2
,
Nick becomes a 'father'
,
Home 3
,
Juniper and Sabre
,
Home 4
,
Home 5: Ultimatum
,
Home 6: Regear
,
Update! With IndigoDragon
,
Home 7: Stage Setter
,
Home 8
Mr Knight was wondering if Juniper was actually going to bring anyone with her to the ring, and it might have just been a two on one handicap match. But she did bring someone, and suffice to say Ryan was surprised by who it was. He lifted an eyebrow in response to this, Nick Solem? Wasn't he a friend of Anampo's? It had seemed to be a small world, but this got Mr Knight thinking. Perhaps this might not be as difficult as first believed, if Nick's track record was of any indication.

He nudged John, who gave a nod to Mr Knight. The artist of course had been told about Anampo's friends, the man called Jay gave John the heebie jeebies. But the master of creation knew that Nick didn't really seem to carry himself well, given how the man stumbled into the ring. John was wasting no time in sizing up the enemy, Juniper was about his height and Nick too. He folded his arms and remained silent, Ryan was no doubt going to have some words here.

Mr Knight shook his head and then paused, he was briefly at a loss for any sort of words. But it wouldn't be long before he cooked something up, and then served it. Ryan would smirk and say "Really? Mr Solem I am surprised by your appearance here, Ms Nayle I actually thought you'd attempt to face me and Mr Carnaby by yourself. But no matter. The fact that your here now means that we can get down to business, Mr Carnaby?"

The paragon of Britain would then turn to look at John, who simply nodded to Ryan. Taking that as a cue the artist would then state "Now after watching your match against Lucy we were surprised by your announcement, you wish to take us on. If you had assaulted Lucy post match then rest assured we'd be hounding for your blood, however you showed respect instead."

Ryan would then chime in with "Indeed and that's something that we admire in the squared circle, with that in mind we have an offer for you. We expected you to arrive on your own, and we'd tell you to go back and procure a partner. But since you already have one with you...." Mr Knight would take the moment to size Nick up and down. To the young man it was clear that Nick was going to be the target, John would take care of him.

"As you have a partner, and we are fighting champions as the best of Britain should be. I, Ryan Knight. And my friend John Carnaby, shall put our title belts on the line tonight against you and Mr Solem. In a tag match set for one fall with standard rules, that is why we came out in our wrestling attire after all..." Mr Knight and John would then hoist their golden belts up high with one arm each, much to the cheers and jeers of the crowd.
_________________
Check out my wrestlers
here
, but PM me for match requests.
Solaire of the AFW.
Nick blinks a few times when both John and Ryan look him up and down. What exactly were they doing? Were they expecting someone else to be dragged along for what, by far, is Juniper's craziest endeavor? Maybe they were. Were they thinking this match was too g to be easier due to Nick's less than reputable record? Well, as far as Nick was concerned, Ryan nor John were beautiful women.

"Yeah, I'm here. I--"

Juniper cuts her teammate off. "Fight you myself? I may be insane, but I'm not on a suicide mission. I wanna show that your 'Elite' isn't as good as everyone thinks. And I wasn't gonna rough up your friend, she ain't deserve it. Now had she been a bitch to me...." She purposely trails. Ryan gave an option to Juniper there and then.

What Nick already expected. A shot at those belts. A wide grin appears on Juniper's face. She slapped Nick's back hard, making him yelp while trying to seem tough. "Yeah, alright. We accept!" She extends a hand out to shake it with Ryan.
_________________
Updated: 6/4/18
First Year
,
Home 2
,
Nick becomes a 'father'
,
Home 3
,
Juniper and Sabre
,
Home 4
,
Home 5: Ultimatum
,
Home 6: Regear
,
Update! With IndigoDragon
,
Home 7: Stage Setter
,
Home 8
And that was that, just as Ryan had predicted. This was why Mr Knight and John had shown up in their wrestling attire, they came prepared. The British paragon had fought in a suit before, but it was constricting to wear in pitched combat that was in the squared circle. And Ryan and John would need all the mobility they could muster if they were to win here, after all they just put the belts on the line. This was going to be their first proper title defence as well, something that hadn't gone unnoticed by the crowd which was beginning to roar and cheer.

Still when Ryan shook Juniper's hand, he tensed the grip. Not in a hard way, but a way to put her on notice. A small taste of what was to come for the redhair, her words making Mr Knight narrow his eyes while still keeping his formal smile on. Around from where he was from that was fighting talk, such a thing couldn't be left unchecked though.

"First of all Lucy is actually my Sister, and don't worry she only acts bitchy to those who deserve it. The people that will remain nameless as I care little to remember them. And Ms Nayle, you aren't the first to try and prove the worthiness of the best of Britain. But these title belts, they have been earned by the best of this division. As you are soon to find out." Mr Knight said, walking to the nearby corner to get himself ready.

John meanwhile went past Nick and gave a sharp whistle with his hands in his mouth, saying after "Oi! Get a ref down here right now! C'mon!" and sure enough a ref girl was rushing to the ring. Mr Carnaby took off his title belt and handed it to the ref, who then moved to collect Ryan's belt.

"Right the pair of you have just walked straight into the lions den, get ready. We're doing this right here and right now, the might of the Union Jack is going to be displayed. Good luck, your really gonna need it." John said pointing at Juniper and Nick as he walked to the corner where Mr Knight was, it was time to get ready and discuss a game plan after all.
_________________
Check out my wrestlers
here
, but PM me for match requests.
Solaire of the AFW.
She shakes hands with Ryan, noting in her mind that extra squeeze of the hand. She cracks a big grin and rolls her eyes very noticeably when he did that. Juniper was actually smarter than Ryan may have wanted to admit. She knew that she and Nick had to sync up well, near perfect. They had to cover each other's weaknesses.

"Ah? A sister to you? That'll make it easier, then. I'll only have to send a box of crumpets or whatever to just one address!" She laughs. Nick gives her a glance. He knew she shouldn't have said that... But, it was said, and its whatever now. He looks at John when he spoke, wanting a ref to get over to them.

"Oi, yourself!" He surprisingly snapped at the man. When the ref girl did show up, Nick gave her a pat on Tue shoulder. "Don't rush a lady. Makes you look like..." Dare he say it? Was it even an offensive thing to say? Ah, fuck it. This was a match. "...A brute and a bloke." That got a laugh from Juniper, as she grabbed him by the arm to bring him to their corner.

"Come on, pops!"
"What did I just tell you?!"
_________________
Updated: 6/4/18
First Year
,
Home 2
,
Nick becomes a 'father'
,
Home 3
,
Juniper and Sabre
,
Home 4
,
Home 5: Ultimatum
,
Home 6: Regear
,
Update! With IndigoDragon
,
Home 7: Stage Setter
,
Home 8


Similar topics
---
Permissions in this forum:
You
cannot
reply to topics in this forum