Champions & #1 contenders
Summer Splash interest in Natasha Loclear?
Mon Apr 09, 2018 11:30 pm by daemongirl
Well my girl hasn't missed a summer splash yet, would anyone be interested in a match with her? Open to just about anything match wise, just pm me!
Comments: 1
Been Out with the Flu
Sun Apr 22, 2018 7:47 pm by daemongirl
Just letting those I have threads with know I've been out with the flu since early last week, but I will be back to posting tomorrow.
Comments: 0
The Austrailian Mudslide is Back.
Sat Apr 21, 2018 6:20 am by Softsquad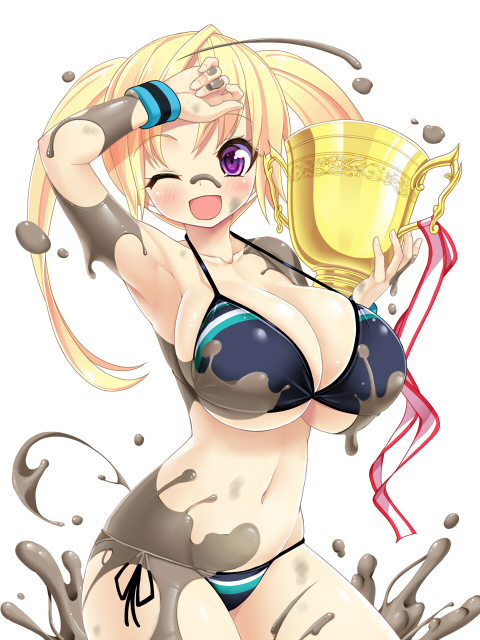 Granted that most of you won't know me or remember me, but I've had a few matches here and there some time ago. Well I think its time to become a regular around here and try to have some fun again, but at the same time keep coming back. Anyway I think its time to jump into some matches with Zoe Taylor, my mud wrestling character from Australia and get her back into the squared circle. Furthermore I will update my characters as I think some proper changes need to happen.
So if anyone would …
[
Full reading
]
Comments: 0
Page 1 of 6 • 1, 2, 3, 4, 5, 6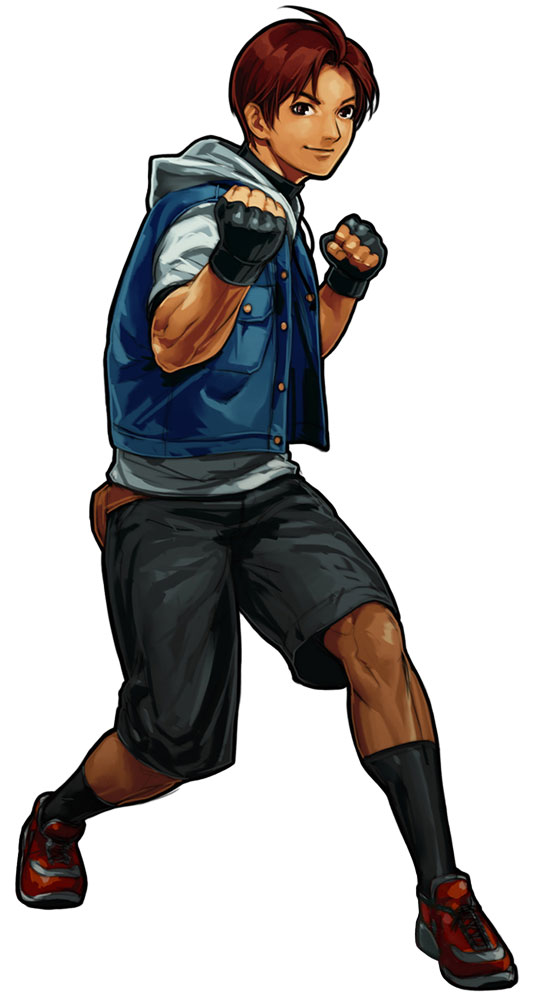 Chuang Lingxian was a young man who had followed his Sister here to Japan, more or less on a whim after he completed high school. Since he arrived him and his Sister Qi had gotten a small apartment, Chuang had gotten himself a part time job as a ramen chef. It'd been a long time since he'd had a match in Tension, so being the upbeat guy that he was Chuang found other ways to occupy his time. Making sure to keep himself in shape, as his parents would have wanted him to be. Chuang always thought that if he kept his chin up and carried on good things would ensue, he chalked it up to Qi's nature.
Recently though Chuang's luck had come around, well it zigzagged more or less. Qi had persuaded Chuang to take some time off and just relax at a beach, something they'd not really done outside of family holidays. He figured it best to do so, and really Chuang was glad that he did. He met a really cute girl by the name of Mikoto Kusanagi, and had arranged to meet her at where she stayed. But there was a slight nitpick on that day, he got buried in the sand. And then his Sis ditched him for a laugh, thankfully Mikoto came back. The Japanese priestess had brought salvation to the buried warrior.
Following that Chuang and Mikoto had spent the rest of that day together, drinking at a beach shack. That is until Mr Lingxian caught sight of his Sister, he had grabbed a stamp that Mikoto possessed and rushed right at the fist of compassion. What had ensued was a short battle outside said shack, in which Chuang had tackled Qi into the sand. And proceeded to use the stamp to good use, only till later did he discover it had the kanji for reject written on it. Although to be truthful it felt like a very good stress relief, Qi covered herself in a towel and fled to the car.
Chuang would then bid farewell to Ms Kusanagi, his parents would chew him up if he left Qi the way she was. But now here he was, heading to where she resided. It was on a public bus in the day, the young man was the only one on it besides the driver.
"So young man what brings you to this far out hm?" the aging man asked.
Chuang's eyebrows lifted up, before smiling and saying "Uh I'm meeting this girl called Mikoto."
"Mikoto? Oh ain't she the eldest child from the Kusanagi's? Heh she's a real looker from what I'm told, you go for it kiddo. They live not too far from here."
"Thanks old man." Chuang said as the bus pulled to it's stop, the young man walked out of it. A bag slung over his right shoulder, containing his usual fighting attire and a water bottle. As the bus sped off Chuang took a moment to take in his surroundings, the trees and birds around him. It was all quite peaceful, not like the noises of hustle and bustle that he was used to growing up.
Mr Lingxian made sure to take a look at the notes he drew, to make sure he'd have directions to where Mikoto's place was. Chuang couldn't afford to be lost, this wasn't Beijing anymore. But he was confident he knew where it was, with that in mind he stuck on his headphones. Playing what he felt was a suitable song with that he started walking. The beats of the song melding quite well with the lush natural beauty around him.
http://4.bp.blogspot.com/-fTn89Y0zKNE/UlKwU71RnoI/AAAAAAADoDU/IG7eV0dal7I/s1600/Gingitsune+-+01+-11.jpg
It wouldn't be long till he found the residence of Ms Kusanagi, up a short flight of steps. It was then that he arrived at the shrine where Mikoto was living at, Chuang took a moment to admire the large red gate above his head before sending a text to Qi.
"I'm at the place! Going for it.

"
This was then followed by Qi's reply
"Go get em tiger.

"
Chuang took his headphones out and stuck them in his pocket and neared the door, taking a deep breath he would put his left arm forward to knock on the door twice. Mr Lingxian was certain that Ms Kusanagi would answer, he was really looking forward to this.
_________________
Check out my wrestlers
here
, but PM me for match requests.
Solaire of the AFW.
For someone who had made a career out of performing in front of hundreds of people and the multitudes watching around the world, one would think one lone guest invited over to her home would be a relative cakewalk in comparison. Yet the butterflies in her stomach would beg to differ, the priestess somehow simultaneously dreading and immensely looking forward to this day. Inviting Chuang over to her home seemed to be a harmless gesture at the time, yet as the impending date loomed, feelings of anxiety came with it. Mikoto found herself toiling endlessly around the shrine to make it as presentable as possible...raking the leaves, attending to the shrines and customers as best she could...and in her busied mindset somehow forgetting to go food shopping for their dinner until the last second!!
The priestess was still adorned in her traditional priestess chiyaha, including her bright red hakama and flowing white shirt with swinging sleeves.  She had paused at the foot of the stairs that led towards her family shrine to wave politely at the kindly bus driver passing her by and to also check her text messages for any last minute advice from Suzu...
Just be yourself and don't worry, shoot me a text if you have any more questions
...which helped settle her nerves as she began to daintily skip up the stone steps. The priestess' concentrated footwork up the familiar stairs would appear as if she were effortlessly gliding up them. Upon reaching the top of the stairs, Mikoto caught her breath only to lose it again in a high pitched yelp once she recognized Chuang approaching her front door!! She clenched her hefty bag of groceries tightly to her chest, frozen in place for a time at the sight of the Chinese warrior patiently waiting for someone to answer the door...

"...just be yourself...no need to worry...just be yourself..."
Whispering Suzu's final words of comforting advice under her breath, Miko bravely began to step forward and approach Chuang until he was within earshot.
"Good Morning, Chuang-san. Uhm...it's a lovely day isn't it?" Despite her sheepish smile, Miko inwardly groaned at her lackluster attempt at small talk, hoping this wasn't a sign of more awkward conversations to come. Chirping birds and a small gust of wind causing her hair to waft in the breeze added to the picturesque scenery of the young pair reuniting.
Chuang was wondering what he should say when the door opened, and was also thinking of who was going to answer it. In his head he was considering maybe doing a polite bow to whoever answered the door and all that, the impressions that he made here would be quite important. Chuang had removed his headphones, balling them up into his coat pocket. The peaceful setting was a big change from the cites he grew up in, it was quite nice to be honest. Perhaps the young man might go camping one day and do fishing at the same time.

However the young man was taken out of his little dream state by someone addressing him from behind, Chuang's ears perked up and he quickly turned around. There was Mikoto, dressed in what Chuang assumed was the attire a priestess would wear. His mouth was slightly open as he admired what she wore, the wind moving her long hair in a picturesque scene. The Chinese warrior then smiled and waved at her, moving towards her while "Ah hey Mikoto! Yeah it's a fine day alright, I um....like that outfit your wearing. It uh, suits you quite well." he said rubbing the back of his head as he did so. Chuang wasn't going gawk too long though, that might be rude after all. But the whole scene was quite beautiful to look at.

Mr Lingxian would look at the groceries bag Mikoto was holding and would say "Ah here I can hold that for you Mikoto, you've probably got the key to the front door. Have things been alright with you recently?" offering his arms out to hold the bag for Ms Kusanagi. Chuang would be happy to do so, seeing as how both of them were going to be heading inside the building.
_________________
Check out my wrestlers
here
, but PM me for match requests.
Solaire of the AFW.
"Hm? Ah, umm, th-thank you~...Do you like it?" Miko shyly smiled as she shifted her grocery bag off to one side so Chuang could get a better glimpse at Mikoto's traditional priestess attire. "I've worn this practically all my life, so I sometimes forget how eye-catching it can be, especially for someone who's new to Japanese customs like yourself." Mikoto found herself relaxing greatly from the light-hearted banter. Unlike before, with no mischievous sister or affable tag-team partner to come between them and alleviate the situation, it appeared the unlikely pairing would now be on their own with only each other for company. So Mikoto was relieved that things were starting out relatively well...

"Oh no, it's perfectly fine. But thanks all just the same." Miko cheerily stated as she clutched the hefty bag and began to walk side by side with the Chinese warrior towards their front door. Still the charming gentleman, she noticed. "Things have actually been rather hectic recently. Even with all that's been going on I still can't believe I actually forgot to drop by the market and pick up some of the essentials for our dinner....*sigh*...that's so unlike me. But I'm glad to see you were able to find the shrine so easily though, I know it can be somewhat out of the way-"

"Mikoto-chan, back already?" Before the priestess could finish her side of the cordial conversation, the front door of the shrine would slowly creep open on it's own, behind which an elderly lady emerge. "Oh my, has the guest of honor finally arrived? Welcome to our humble abode~..." The elderly woman stated with a polite bow towards Chuang.

"Ah, yes it's just us, Okaa-san. Oh, Chuang-san this is my mother, Chiyoko~..." Mikoto stated with the same warm smile as her mother, standing next to her and making the resemblance undeniable. Taller in stature but carrying with her a wholly calming demeanor as well. Dressed in the same shamanistic garbs as Mikoto, the older priestess' appearance would strike an uncanny similarity to Miko, save for her own flowing hair colored completely gray and noticeable wrinkles and signs of aging on her peaceful facial expression.
Last edited by killcarrion on Sat Jun 27, 2015 9:48 pm; edited 1 time in total
Chuang had to admit that Mikoto just helped make him feel at ease, maybe it was the attire that she wore at present. The Japanese woman was certainly pulling off the clothes, and mentally the young man pondered on if it was better than the swimsuit Mikoto had worn when they first met on the beach. However Chuang chose not to dilly dally on that for too long however, there was to be a fun day ahead. Of that he was certain. Moreover Chuang made a mental note to start paying attention to the customs of the land, trying to remember the things that Qi had told him. This was his time to shine, no Sis to back him up or hinder him. Still things had gotten off to a good start here, perhaps the great weather was an indicator.....
"Heh, things have been a tad hectic for me too." Chuang as always was always happy to help a woman, unless they tried to attack him. But that was a different story, for now he politely listened to the words of Ms Kusanagi. Chuang would say "It was no problem getting here, just had to do a bit of research and bus times was all." Mr Lingxian was about to continue but the door that he had knocked on earlier had a voice coming from it, and sure enough the door opened.
And emerging from it was what Chuang had assumed to be the Mother of Mikoto, who had then promptly greeted the young man. Mikoto had stated as much, introducing her to Chuang. The young woman having gone over to her Mother, which resulted in a display of uncanny resemblance. However Mikoto's Mother was older, and her hair had indeed gone right down to her feet like Ms Kusanagi claimed back at the beach. Chuang gave a happy smile, and quickly remembered the advice that Qi had given him.
"Remember if you meet any parents, bow politely and say their first name with san at the end of it. If you want to get lucky then make sure the parents are happy with you!"
So the young man gave a polite bow, after doing so he rubbed the back of his neck with his left arm and said "Ah hello Chiyoko-san, it is a pleasure to meet you. This is a nice place, I feel *inhale* really relaxed." Chuang was hoping that he was making a good impression here, that was the important thing. The calm demeanour of the Kusanagi's with the fresh air around him really helped soothe any nerves that Chuang might have had deep down when he paused to take it in.
_________________
Check out my wrestlers
here
, but PM me for match requests.
Solaire of the AFW.
"...*giggle*...The pleasure is all mine, Chuang-san. We sometimes have visitors who come just to enjoy the scenery, but you can thank Mikoto for tending to the majority of the shrines needs. I do what I can, but I'm afraid I'm not the same spry youth I remember myself as..." The elderly priestess would raise a hand to her cheek and turn to face Mikoto, though upon examining her daughter closely she raised her eyebrows with a quizzical expression. "Ah, Mikoto-chan, why didn't you let Chuang-san carry those bags inside for you? There's no shame in accepting a helping hand when it's offered..."
"Hm? Oh b-but they're not that heavy at all, Oka-san-" Before the younger priestess could finish explaining herself, Chiyoko would relieve Mikoto of her groceries and place them on a table just inside their domicile, stepping back out soon afterwards. "You'll have to excuse my daughter, Chuang-san. She is a blessed godsend, but I worry that she overburdens herself sometimes. To the point I fear that she could buckle from the stress of placing all these hefty responsibilities on her shoulders." Chiyoko spoke with earnest concern for her daughter's well-being in her gentle and aged tone.
"O-Oka-san, i-it's nothing. I...
I can handle it
..." Mikoto would seemingly shrink back into herself, her demeanor regressing sharply with her eyes lingering towards the stone pathway beneath their feet while also rubbing her elbow shyly. She knew her mother meant well but with her parental critiquing came a noticeable unease that all children have felt when a parent says something they feels embarrasses them, especially in front of company.
Based on the response Mikoto's Mother had given to Chuang the young man liked to think he'd made a good first impression, and she seemed like a real nice person. Mr Lingxian could see where Mikoto got her nice nature from, and based on what Chiyoko had said Mikoto was also a hard worker seeing as how she looked after the shrine for the most part.

Chuang was about to open his mouth to say something, only for Chiyoko to point out that Mikoto still held the aforementioned bag of goods. Mr Lingxian reckoned that the elder priestess must have overheard Chuang speaking with Mikoto, her Mother giving her a small scolding on not accepting help when it was offered. The Chinese warrior listened to Chiyoko said in concern about Mikoto shouldering extensive burdens, lightly biting his lower lip in response.

"Ah I see, I can um....kinda relate to that, my Sister sometimes has to tell me to take it easy from time to time." Chuang said in a kinda sheepish tone, the young man had to be honest there. Mr Lingxian had been doing what he'd done as a reaction to being in a new land, keeping himself busy to ignore the feeling of being homesick. Then he'd remember that Qi always had his back, and it only got better when he met Mikoto.

Speaking of which Chuang looked at the priestess and her going into her shell as a reaction from her Mother. Another thing the young man could relate to, his parents would scold him for things like when he dropped the meat buns and stuff like that. Mr Lingxian coughed lightly before saying "Ah hey Mikoto-san, it's alright don't worry about it." giving an upbeat smile after it. The one that he usually always had, Chuang didn't like seeing Mikoto be down. In his mind it didn't suit a nice woman like her.
_________________
Check out my wrestlers
here
, but PM me for match requests.
Solaire of the AFW.
While wholly unintentional by Mikoto's doting mother, her show of genuine concern for her daughters welfare came off as somewhat undercutting to her. By now, shouldering excess obligations like tending to the shrine while managing her rekindled wrestling career was second nature to her. And while she may not have always handled everything as well as they could have gone, she always did her best to prove her capabilities so her mother wouldn't have to worry so much about her. Now apparently having the opposite effect...

"Thanks, Chuang-san, but I'm fine, really. Oka-san just worries about me, is all..." Mikoto glanced back up from her demure, slightly slumped over posture to share the same smile with the courteous warrior. She appreciated the support when it was needed most, still somewhat embarrassed that Chuang was forced to spectate their little family tiff.

Meanwhile, off to the sides Chiyoko played the watchful spectator to the affectionate glances the youthful potential couple were shooting eachother, raising a hand to her cheek with a whimsical giggle. "Ah, to be young again...*giggle*...My apologies, but I'm sure the two of you would rather be off enjoying eachother's company. I'll get to work on preparing tonight's supper while Mikoto shows you the grounds. A pleasure to meet you Chuang-san~..." With a cordial bow the elderly priestess would shuffle back inside to unpackage the groceries.

"Right..uh, shall we?" Now once again on their lonesome, Mikoto sheepisly led the way to give Chuang a tour of the family shrine, passing by lush greenery and prayer shrines on the way. "So...h-how have you and you're sister been adjusting to city life in Japan? I...I don't believe you've ever discussed you're reasons for the move from your homeland..." Mikoto curiously asked while she kept her hands interlocked behind her in her attempt to interrupt the awkward silence with casual small talk.
Chuang suddenly developed an urge to phone his parents when he got back to him and Qi's apartment, maybe it was the interactions between Mikoto and her own Mother. Chiyoko seemed to have found the interactions of Chuang bolstering the sprits of her Daughter rather cute or amusing, based off the reaction she did. The young man lightly bit his lower lip before giving a smile with a nod, it seemed that Chuang had made a good impression on the parents. It was the role of a parent to be worried for their offspring from time to time, well part of it anyway. He and his Sis could attest to that to be sure.

The Chinese warrior could picture if Qi was here, no doubt hiding behind a bush grinning gleefully at her younger Brother. But she was stuck in the apartment covered in ink stamps that were taking time getting washed out, and Chiyoko had just left to put the shopping away somewhere. "Ah okay, see you later Chiyoko-san." he said politely. And he then turned his attention to Mikoto, who was now going to show him about the place.

"Hm? Ah sure let's." Chuang said with a grin, making sure to stay next to Mikoto as the pair walked. Mr Lingxian admired the scenery, he'd not been to a temple like this. The temple of heaven back home in Beijing was a place he'd been to quite a few times, but that had been crowded and loud. Here Chuang felt a good sense of peace, like a feeling in his gut. The prayer shrines and garden looking well looked after only added to the sense of calm.

But then Mikoto asked a couple of good questions to Chuang, like how he'd been adjusting to Japan with Qi. And why he'd come to the land of the rising sun in the first place, Mr Lingxian was quiet for a couple of seconds before saying "Oh well....me and my Sis are in Tokyo, and it's been quite a bustling place. I'm mostly used to city life aside from the different language, so me and Qi adapted rather quickly. It's been really interesting, been looking at history in particular. Yep not a dull moment."

Still what could have made this young man pack his bags and go to another land, albeit one nearby. Well....."Well here's what happened. Qi came to Tokyo first after finishing high school, and she was looking to find new fighting styles to test herself against and learn from. After a while she was sending letters telling me about Friction and Tension, all sorts of stuff going on. I didn't really have any plans following graduation, so it was kinda on a whim. I got my stuff together and hitched a ride to her place and see what all the fuss was about, and I'm glad I did cause uh....I got to meet you." grinning sheepishly after that. Chuang meant what he said though.
_________________
Check out my wrestlers
here
, but PM me for match requests.
Solaire of the AFW.
Mikoto shot Chuang a wide-eyed expression before sharply turning her head to hide her reddened cheeks. The Chinese warrior certainly had no qualms with charming the demure priestess when given the chance. "Ah...yes, well...I'm...I'm honored to be a high point of your trip." Mikoto meekly uttered under her breath with a quick glance in his direction, flattered by the compliment but eager to push on with the conversation until she was ready to approach that tender subject.

"Y-You both sound like such an adventurous duo. A brother and sister traveling the world to hone your fighting skills to the best of your ability by matching your own distinct techniques against others...*giggle*...It all sounds like something out of a folk tale I would hear as a child...Oh, I didn't mean to laugh!!" Mikoto would briefly put a hand on her shoulder to emphasize her request for forgiveness, retracting her hand with a warm smile on her face. "I can't imagine what it's like to make such a dramatic change of locales. But I suppose having Qi with you makes the move less jarring. I know you and your sister like to play pranks on eachother, but I can tell that you both seem to be very close..."

As they approached the training dojo just ahead, Mikoto would notice one of the sliding panels would be left wide-open. She stepped up to close it, but lingered for a few seconds as she peered inside. Evidently it was one of the rooms that belonged to one of her younger siblings, now empty save for scattered pictures hanging up on the wall. After gradually shutting the wooden panel closed, Mikoto soldiered on towards the dojo. Staying silent with her head tilted down and seemingly lost in her thoughts.
Last edited by killcarrion on Mon Jul 20, 2015 10:48 pm; edited 1 time in total
Page 1 of 6 • 1, 2, 3, 4, 5, 6


---
Permissions in this forum:
You
cannot
reply to topics in this forum