Champions & #1 contenders
Seeking: Friction Spar Match
Mon Nov 20, 2017 6:40 am by Yori
Looking for a spar for
Alexa.
Howdy, I'm new to the forums and figured I should get my, and my characters toes wet with some good old fashion sparring. It can be a one off, or blossom into something else down the road for a friend/rival relationship. Alexa as a character is a fresh face, and an unrefined talent. I don't mind having someone at her skill level to have an event match, or someone superior to her to have a more one sided bout. I'm looking to use this regardless as a way to build …
[
Full reading
]
Comments: 1
Gonna be slow the next week or so... just had surgery IRL
Wed Nov 15, 2017 2:33 am by SleeperAgent94
Hey guys, got back from surgery today. Ruptured abdominal wall. In a LOT of pain right now, so posts will be VERY brief the next few days.
Comments: 6
Character updates.
Wed Nov 15, 2017 4:14 pm by Lotuswarrior
Since I'm starting to get a bit busier here, I'm trying to be a bit more professional. With that I'm going to overhaul my characters and update their profiles or release them all together. I'll post any images here of the characters I release, so that you guys/girls can claim them if you want.
Also looking for some characters to interact with outside of matches.
Comments: 0
Page 1 of 4 • 1, 2, 3, 4

Victory conditions: Win via pinfall only                                No holds barred.
Hyacinth was excited, she was going up against a woman who seemed like she was more dominating. She smiled and gave her ass a spank before she heard her music playing. She then heard a knock on her locker room door...It was time. Hyacinth left her locker room and appeared through purple mist, dancing and running her hands over her body as she walked down to the ring. She gave out hugs and kisses to her fans before hopping onto the ropes. She then lay on the middle rope and pointed to her ass, once the camera was on her almost bare ass, she shook it a little before entering the ring completely and she posed for the crowd and smiled, closing her eyes. She then went to the center of the ring and waited for her opponent.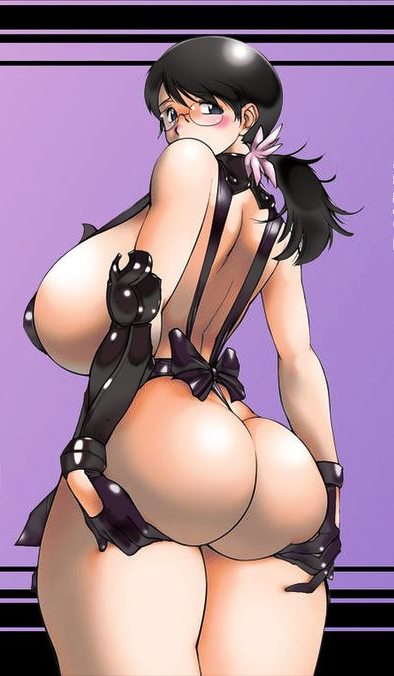 " />
the music theme of Aline echoed in the ring, and soon Big Mama appear... the tall crvy milf appear in her sexy attire, this night just a white one piece swimsuit, a little too tight, it seems that her curves are barely hold in this attire, and she look even more sexy like this.
Aline walk slowly to the ring, high-fiving her fan, some guys go crazy as she sway her hips side to side with each step. Finally she climb on the ring and continue her show until her music end... here she stay on her corner, looking at her opponent, a tough little girl... so Aline try to be really friendly
"Hi girl... I'm aline sama, let's do have a good match... hihihi... "
And big mama prepare for the fight, doing some stretching before the bells
Last edited by Thestupidgeek on Thu Jul 23, 2015 3:19 pm; edited 1 time in total
Hyacinth smiled, her opponent for the night was a friendly and a sexy one. She would step forward and wrap a leg around her left thigh and grin, "Hey there, I'm Hyacinth and if I win, I'm gonna make you mine." she giggled and placed a deep kiss upon her lips, causing the fans to go crazy. She held the kiss before the bell rang and then she moved to lock up with her opponent, removing her leg so Akune had room to maneuver more.
Aline smile, her opponent seem to be quite strange girl and she love it. When she kiss her and promise to make her property. Aline laugh gently
"hihihi... are you serious Hyacinth... I'm sorry but you're young and pretty, are you sure to want a curvy old lady like me ??? but it's nice to think of me. "
When the bell ring... Aline is ready, she try to engage a test of strenght with the girl wanting to see her power
Hyacinth would press against her opponent in the test of strength, but found her opponent was more powerful, "Yes, I want you to be all mine, if you pin me, I'll be yours. You know, a POW match." she smiled and continued to try to press against her opponent, but was soon overpowered by the shear strength of Aline.
while doing the test of strenght, it's clear that Aline, much more taller and bigger has a clear advantage. "oh... you want a POW match... Oh sure girl, if you want it... Yeah it's ok for me... you're so cute, so let's do this !!!"
After talking, Aline put more strenght and totally beat Hyacinth in the contest, but the french milf does not stop here, having the advantage... she swith for a bearhug and start to squeeze the girl lower spine...
Hyacinth cried out in pain and threw her arms out to either side, she screamed in pain, thrashing about as Alina continued to squeeze on her spine. It was early into the match, but already she was beginning to fade as Alina cut the air off from her. Her thrashing began to slow down and the fans began to scream, they were excited for this match and wanted to see Hyacinth put down. Hyacinth finally closed her eyes and groaned. Her thrashing about had stopped and her breathing had become short gasps of air. She didn't have what it took to break the bear hug as there breasts squished together. Hyacinth opened her eyes slightly and reached for the ropes, but eventually, she closed her eyes and went limp.
Aline continue to squeeze the girl but soon, she realize that Hyacinth is about to fall unconscious. gently she tap the girl cheek, trying to make her come back... but.. nothing, she is out "hey... hey girl... don't tell me you're already out... oh my my my... the young girl today... no endurance... " Aline rise a little Hyacinth on the air and then BAMM
She impale the young girl on her knee, crushing her pussy and send like an eletric shockwave to the girl in order to force her to wake up. "you dare to challenge me... so now show me how you fight... come on girl... come on.. Big mama will teach you how to fight properly"
Hyacinth's eyes flew open and she screamed in pain. She placed her hands over her crotch and dropped to her knees. She dropped to her knees and she placed her forehead to her knees. After a few seconds, she rolled onto her back and lay sprawled out and open to a pinfall attempt.
Soon Aline see how Hyacinth fall on the mat. She is really sexy like this, and the milf don't want to stop this so easily. So Aline try to be serious. She pull the girl's hair and force her to stand up. Once she get this, Aline will send her smash on a corner, and follow her immeadly, trying to crush the girl with her crvy body on this corner

Page 1 of 4 • 1, 2, 3, 4


Similar topics
---
Permissions in this forum:
You
cannot
reply to topics in this forum