Champions & #1 contenders
Back after a long absence
Sun Feb 11, 2018 5:08 pm by Iron Soldier
First off, I apologize to my friends and roleplay partners who've been left hanging. Any desire to cancel old threads is completely understandable.
I've been struggling with a serious health issue the past several months. There was a long period where things would seem to improve only to relapse, delaying things further. All that aside, just wanted to let people know I'm around again and to contact me via PM or Trillian - ironsoldier, if anyone wants to get things going again.
[
Full reading
]
Comments: 9
Offline for next week or two
Tue Feb 13, 2018 6:17 pm by peek6
Comments: 0
Looking for a match
Sun Feb 04, 2018 4:23 pm by GrandAkumaShogun
Hey there everyone I was looking for someone to take on my newest guy Imai. Get in touch if you're interested.
Comments: 3
Page 1 of 6 • 1, 2, 3, 4, 5, 6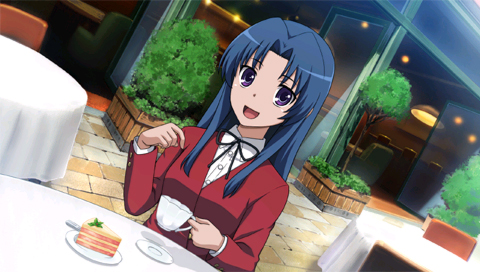 It was another one of those days where Ami had decided to take a break. It was not very often that her dual jobs of having a modelling career and a wrestling career allowed her to take a day off, but sometime's even talented individuals such as herself needed a break. Dressed rather formally, she was sitting in the Cafe' sipping away her tea as she relaxed her mind and enjoyed some alone time. The devious and devilish model looked so calm and peaceful, so cute and innocent that no one would ever suspect that she is such a vicious wrestler in the ring.
She was having a busy time in the AFW, lots of people to meet, lots of people to wrestle and beat. From having tag matches to single matches to getting into backstage brawls and interfering other wrestlers matches to create a rivalry with them. Ami seemed to have lived the pro wrestling life well, except of claiming a title shot at any championship. Although it was too early in her career for that. "*SIGH* It's nice to be alone sometimes" she said sipping away her tea, remembering all the matches she has been into, it's been such a roller coaster of a ride and she was not prepared to leave the coaster just yet.
Meanwhile as Ami was enjoying a quiet day at the cafe, someone else was there doing the same. Taking another sip of her morning tea, she fixed up her glasses back in position before writing down in her notebook some more. This girl may be seen as a geek and a nerd, but she is also a fighter at the AFW just like Ami. Her name is Charlotte "Scarlet" Lambert, but she is also known as Volcanica in the ring. When she's not fighting, she loves to jot down some notes to keep for the future in case she gets called back to the ring. It's her personal business and not anyone else's simply because she feels that only SHE can understand her own writing.
Then as she was writing, Scarlet would hear a familiar voice from the right side. Her eyes took a quick glance to see a familiar girl, someone she had fought recently back in AFW. Putting her eyes back to her notebook and with a smile, she would say to Ami in her natural British tone, "Good morning, Miss Takeuchi."
_________________
Focusing on good old fashioned basics and just having fun. Nothing else and nothing more.
The World of Dynamo
As Ami was busy relaxing and taking a nice day off, she noticed a rather familiar figure sitting on a table next to her, busy in her own books but the red headed girl took time to greet the supermodel who raised her eyebrow and waved back to her, Ami did recognize the girl after a whule. She recalled that this girl was "Volcania" or atleast that was her in-ring name. The supermodel remembered that she had severely underestimated this girl and that was her undoing in the match, when Volcania surprised her by beating Ami fair and square.


However, that was all in the past. That had been quite a while ago and Ami still thought the red head was a nerd, she didn't want to ruin her day off by trying to get into a spar with a past opponent which could lead to a brawl, something that happened with Belinda Northman."Oh.....its you, why hello Charlotte. What brings you here hmmm" she smiled as she took a sip of her tea, scooting over one seat to invite the girl over to her table.
Charlotte smiled back as she put her notebook back in her small book bag and carried it on her back before bringing along her tea cup and saucer with her. She walked over to Ami's table and carefully placed her teacup and saucer down while also putting her bookbag on her lap. In hearing Ami's question, she replied,  "Oh, just taking some much desired time off and recharging until I'm needed for another confrontation. I'm actually quite surprised to see you here. Are you relaxing also?" Charlotte took another sip of tea as she waited for a response.
_________________
Focusing on good old fashioned basics and just having fun. Nothing else and nothing more.
The World of Dynamo
Ami was feeling rather generous today, usually she wasnt the type to mingle around with the people who beat her and she never got to even the score with her either, but lately things have been sort of being going her ways so she was willing to forget that bad taste in her mouth, which was losing to a bookworm.

"Mhmm, you and me both I suppose. Things are kind of burning me out with two different careers, going to photoshoots and having to come here and wrestle. There are some conflicts which are making me rather frustrated" she said, placing her elbow on the table and her palm pressing against her cheeks as she was lost in thought, stirring the tea cup
Volcanica would pay close attention as Ami was stating about her life with two careers. Surely, it must be difficult to balance both at the same time. Then, Ami mentioned something that caught her hearing. "Oh?" Conflict. It's a common thing that could be met unexpectedly within one's life more than once. Taking another sip of tea, Volcanica politely asked, "Prithee if I am permitted to ask out of the most curious a and non-offensive manner, what sort of conflicts are you referring to in both your wrestling and modeling?"
_________________
Focusing on good old fashioned basics and just having fun. Nothing else and nothing more.
The World of Dynamo
Ami simply laughed and shook her head, she wouldnt have expected Volcania to understand the troubles between her two careers. Perhaps it wasnt as bad as she thought but the pressure that both companies put on her was rather frustrating. "Mhmm....." she took her time to collect her thoughts, stirring her tea and seemed lost in thought before finally sighing heavily and continuing on.

"Well, its quite embarrassing actually. It's.....well.....about my weight you see....." she said blushing in embarrassment.
There are many things that can make handling two careers very difficult. For instance, there is time, there is family, and there is even conflicting schedules. But since it includes modeling, WEIGHT has to be one of them. Upon hearing that, Volcanica chuckled a little while fixing her glasses. "Is that all? Your weight? Why should you be bothered by that?" She examined her a bit before adding, "From what I'm observing, your weight is fine as it is when you're fighting....unless of course it's more towards modeling?"
_________________
Focusing on good old fashioned basics and just having fun. Nothing else and nothing more.
The World of Dynamo
Volcania seemed like a smart girl, she quickly caught on to what Ami was getting on when she mentioned her modelling career and the issues with her weight class. "Well.....yeah, thats exactly it" she said sighing and putting her head down on the table for a second before raising it back up and fixing her hair.

"In Tension, there are alot of big guys and big girls, I cant seem to well match up to them when it comes to lifting moves or overpowering them. I need to perhaps bulk up a little or gain a little more weight- on the flip side my model agency is always pressuring me to lose weight and bla bla bla....Ughh.. " she said, feeling genuinely frustrated.
Hearing Ami showing her genuine frustration, Scarlet could tell that it's tough and nearly impossible pleasing both sides of your life. One wanting her to stay beautiful, while the other wanted her to stay fit, which can deter from beauty. With a small smile, she would put one hand on Ami's shoulder and said, "Well, whatever your size or however you choose to look, I still see a great fighter who's as tough as she is beautiful." She knew Ami wasn't really one to be touchy-feely, but Scarlet still wanted to help her feel better.
_________________
Focusing on good old fashioned basics and just having fun. Nothing else and nothing more.
The World of Dynamo
Page 1 of 6 • 1, 2, 3, 4, 5, 6



Similar topics
---
Permissions in this forum:
You
cannot
reply to topics in this forum