Champions & #1 contenders
Kawaii Opportunities
Sun Jun 17, 2018 3:04 pm by Daaharu
Hey, guys!
With the kawaii title match at Avalanche taking on an interesting wrinkle with the interruption by the Brat Pack, we are moving forward with the overall kawaii storyline, and at this point I'd just like to take stock of what kawaiis are out there that are interested in participating in a cohesive storyline.
Can't make any promises about titles or what exactly each girl's given role would be. We can talk a little more about the specifics of where the story is going soon, but I …
[
Full reading
]
Comments: 3
Match for Takeichi
Tue Jun 12, 2018 6:13 am by GrandAkumaShogun
So with my other two guys having their own matches I figure I should do something with my first character on here, Takeichi Mori. If anyone is interested feel free to post here or get in touch through a pm so we can plan it out. I can either have Takeichi remain a jobber or begin to work him towards being a more serious competitor.
Comments: 1
Match or RP?
Wed Jun 13, 2018 3:48 pm by Lotuswarrior
I'm just looking to do something while I wait for match replies. Really want to get some characters cemented a bit with a rival or some interactions with other characters here.
If anyone wants to do something hit me up.
Comments: 0
Page 1 of 9 • 1, 2, 3, 4, 5, 6, 7, 8, 9


The AFW crowd was ready for the next match as a mixture of cheers and boos radiated throughout the arena as Mai's theme music blasted through the speakers.
Announcer: "
The following contest is a No Disqualification Hentai Submission Match. The only way to win is to make your opponent submit by any means necessary. Introducing first. From Las Vegas, Nevada. MAI VALENTINE!!
"
Mai entered the arena, and drank up the mixed reaction of the crowd. She came down to the ring with her standard white corset top and purple mini-skirt. Once Mai was in the ring she waited for her opponent to make her entrance.
Mai:
Last edited by 321Shazam on Fri Jul 24, 2015 8:12 pm; edited 1 time in total
"And next up. Coming all the way from Paris, France."
As the announcer continued to speak, the opponent would walk over to the front of the walkway and flashed a toothy smile, licking her lips and teeth before zipping them up in her gag.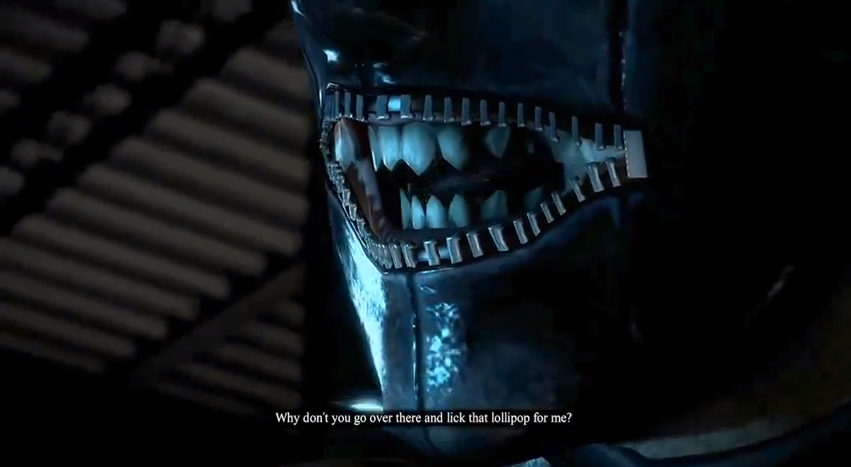 It was clear that she is so ready for this one after her recent win.
In the arena, the lights suddenly went dark and there was a sound of a howling wolf throughout the place. Then, there were glowing pink eyes nearing the front of the walkway. When "Lust Battle (edited for Wolfess" from Dead Rising 3 started to play, the lights would come up to reveal her...
"WOOOOOOLLFEEEESS!!!"
(without the cyber look)
The crowd would be surprised to see that her appearance was quite bold and vicious as an actual wolf though she was still fresh in AFW. She began walking like a wolf ready for the hunt and she was doing so in a seductive manner. She would eye the audience from the left to the right as the sound of seductive female laughter came on in the music, causing some chills to run down their spines. As the beat came on loud and clear, she would immediately perform a little sexy dance on the floor before continuing on her own two boots. She continued making her way to the ring and then go back on all fours to seductively walk between the bottom and middle ropes. She would stop at the middle of the ring to unzip her gag to reveal her smiling teeth as she howled up to the lights.
"HAROOOOOOOO-HOW-HOW-HAROOOOOO!!!"
That howling was enough to get some cheers from the crowd as they were excited to see how this match is going to turn out.
_________________
Focusing on good old fashioned basics and just having fun. Nothing else and nothing more.
The World of Dynamo
"That was interesting to say the least. You don't scare me, honey. But if you want to be a dog so badly I'll make you my bitch!" Mai said to Wolfess in response to her entrance as she waits for the referee to start the match.
"Oh-ho-ho-ho-ho!" chuckled the French girl as she crossed her arms and maintained her smile."Eez that so? Well, mon ami, eef you really want me to be your...how you say...beetch, you need more zhan just plain talk." She zipped up her gag before continuing. "I just hope you enjoy my own..."obedience school."

Once Wolfess got into her fighting stance, the referee would start the bell and she began to walk to Mai and hold her own hands up for a test of strength.
_________________
Focusing on good old fashioned basics and just having fun. Nothing else and nothing more.
The World of Dynamo
The bell rang and Wolfess walked towards Mai holding up her hands for a test of strength. Mai smirked and met Wolfess in the center of the ring for the test of strength. Mai would apply as much strength as she could to try and gain an advantage. "Nice accent, I can't wait to hear you beg for me to stop." Mai taunted as she kept the pressure in the test of strength.
Wolfess would start to push against Mai to see how well her strength fares against her own. When she heard Mai taunting her that she's going to make her beg for her to stop, she would reply, "I can't be tamed, ami." Slowly, her knees were bending a bit, but she tried to maintain her ground.

If Mai gets her down on her knees, Wolfess might be at a disadvantage from the get go.
_________________
Focusing on good old fashioned basics and just having fun. Nothing else and nothing more.
The World of Dynamo
Mai smirked as she noticed Wolfess' knees bending. Mai realized that she had a power advantage over Wolfess and that Wolfess couldn't keep her at for long. "I'm going to enjoy hurting you, honey." Mai said as she tried to force Wolfess down to her knees in the test of strength.
Wolfess grunted as she was getting pushed further down until she was on her knees now. Her hands were still gripping Mai's in resistance as Mai looked like she was about to gain the lead. But Wolfess had a plan just in case she was the weaker one in this. "Zhen try me, soir."
_________________
Focusing on good old fashioned basics and just having fun. Nothing else and nothing more.
The World of Dynamo
Once Wolfess was on her knees, Mai knew what she wanted to do. Mai still had Wolfess in the test of strength, but Mai tried nailing Wolfess in the jaw with a knee lift. "Take this bitch!" Mai said as she went to deliver the knee to Wolfess' jaw.
"NNGH!!!" Wolfess cried out as she got kneed to the jaw and she released her grip on Mai's hands as she fell back to the mat. Her mouth was already feeling pain, but she wouldn't let that stop her so easily. While down on her back, she attempted to kick at Mai to at least get her away.

If Wolfess can do that, she will get back up on her feet and return to her fighting stance.
_________________
Focusing on good old fashioned basics and just having fun. Nothing else and nothing more.
The World of Dynamo
Page 1 of 9 • 1, 2, 3, 4, 5, 6, 7, 8, 9



Similar topics
---
Permissions in this forum:
You
cannot
reply to topics in this forum