Who is online?
In total there are
25
users online :: 9 Registered, 0 Hidden and 16 Guests :: 2 Bots
acuya
,
anime_hentaifighter
,
Cdog
,
Clobber Jobber
,
k0hryuu
,
LunarWolf
,
mnpinner
,
TheRacker
,
Vcom7418
Most users ever online was
155
on Sun Oct 09, 2016 8:33 am
Champions & #1 contenders
Belated Apologies
Sun Mar 26, 2017 9:58 am by Clobber Jobber
So, I'm not super fond of doing non-match threads because it messes with my organization, but I feel I owe everyone an apology. I just kind of up and dissapeared for, what, a few months? With the exception of one wave of posts, I've been super quiet, and a lot of threads have been held back because of me. So, I'm sorry to everyone about that, and I'm going to at least get another wave in.
To explain myself a bit, I've had a few things going on that slowed me down. For the first couple months, …
[
Full reading
]
Comments: 0
Looking for debut matches/RP's/microphone exchanges/Gym sessions/What have you
Sun Mar 26, 2017 6:14 am by JohnnyFlash
Hey gang!
According to our wonderful administrator
Person
I am happy to report that both
Buzzy Armstrong
and
Johnny Flash
have been deemed acceptable. Woohoo!
Logically, the next step would be to get their proverbial balls rolling with their respective debuts. I am interested in any kind of
match
,
promo segment
,
gym meetings
,
backstage
elbow rubbings, or whatever else have you with either of the two boys. I could always just do an open promo but I am up for ideas and story building with …
[
Full reading
]
Comments: 2
i am sorry
Sat Mar 25, 2017 2:51 pm by xalex
Hey guys
I won't talk much about it just wanted to put it out here
I need to step back from are dramatically because of stress in the uni and some problems of mine
I will keep working on the ppv matches I am in and maybe one or two more but to the rest I need to say sorry
Thanks for understanding
Comments: 4
Page 1 of 5 • 1, 2, 3, 4, 5

Preceded By:
Summer Splash 15 Retrospective: The Origins of AFW
Followed By:
SS 15 Softcore Round 1: Mazzie Lashley Vs. Andrea Ümlaut
Silver Ace: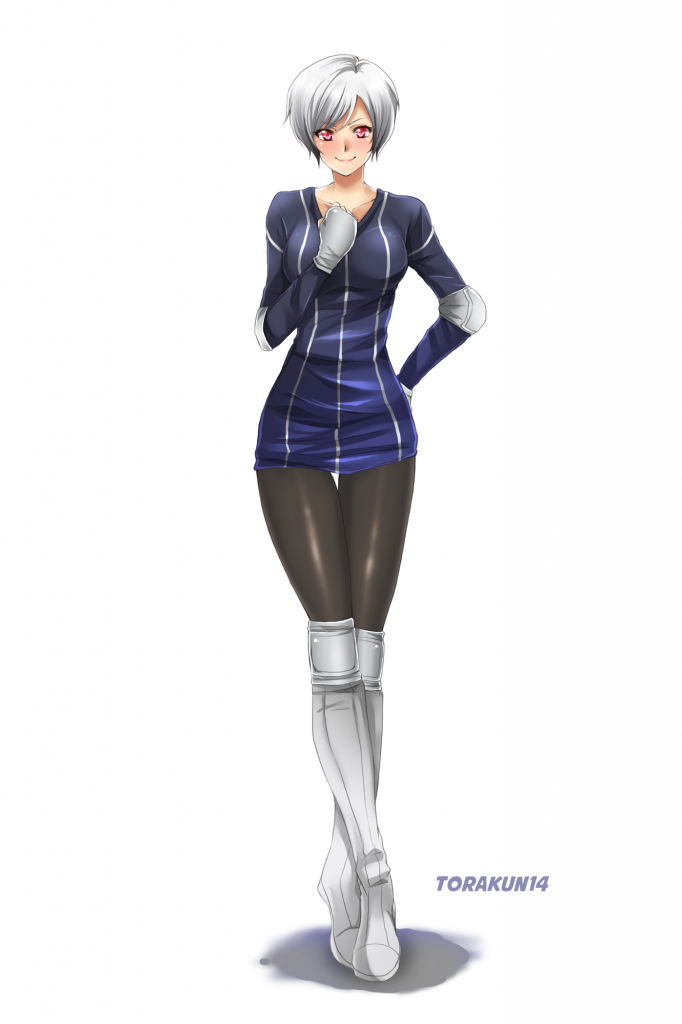 Vs.

Amethyst Velour:



Match Type: London Bridges Match
Winning Condition: The last wrestler remaining atop the platform will be declared the winner.
Special Conditions: Fighters wrestle on top of a long platform set in front of the entrance ramp.
Configured to look like the famous London Bridge, the steel scaffolding has been raised high into the air. The spotlight shines brightly on these two ladies as they fight upon the precarious walkway, hoping to make the other one tumble down.
Last edited by Tatyina on Fri May 27, 2016 9:21 am; edited 2 times in total



Posts

: 27333


Join date

: 2009-04-02


Age

: 96


Location

: VIP Box inside the AFWDome



With the sound of her entrance blaring through the arena's speakers. Amethyst Velour stepped into the arena, greeted by a chorus of boos and jeers from the British crowd.

She didn't care. They could boo and scream at her all they wanted. This wasn't about them. This was about her, and what she planned on doing to Silver Ace tonight.

She had been thinking about this match all week. It had been the only thought in her mind. It had taken her over, had consumed every moment that she had been awake. When she had slept, she had dreams of Ace, and all the things she wanted to do to her before she sent her off of the scaffolding and into the ground below. She was excited. After all of her attacks against Ace, she would finally get to have her one-on-one, with no one else able to interfere or come try to protect her!

It was such a thrilling, exciting thought!

She didn't waste any time once she had entered. She was eager to get the match started. With light, dainty little steps, she moved towards the ladder on the left side of the scaffolding, and began to climb her way to the top, one hand after the other, one careful movement at a time. Once she had reached the top, she slowly moved onto the platform and rose to her feet, lightly bouncing on her heels to test how solid the footing was.

Then, she simply smiled, taking a seat as she waited for Ace to arrive, folding her legs beneath herself, peering over the edge of the platform, watching and waiting for the silver-haired girl to make her own entrance.
The British crowd, expecting the usual blast of heavy metal that meant Silver Ace's arrival, were surprised when a different theme began to play instead, a darker, more aggressive sounding guitar then what the loyal international followers of AFW were used to, with an interesting violin mix added to interesting effect. On top of which, the lights around the entrance ramp darkened as the music became softer, introducing a small piano bit into the sound as fog machines activated, soon offering a thin layer of fog onto the stage as the guitar kicked back in, lights flashing to signal Ace's entrance.

Surprising as the new music and display was, what was even more surprising for the crowd was how Silver Ace looked when she came out. Gone was the traditional long sleeved shirt and tights from before. Instead, Silver Ace had gone white, clad in a white shirt with no sleeves, cropped just below her breasts, showing off her tight stomach, white tights with neon blue design on them, hands and forearms wrapped in tape, and a white jacket to tie everything together. On top of which, her face was now painted, a blue and white design on her forehead and under her eyes, which now had purple contacts instead of her usual red. Indeed, this was a new Ace altogether.

Grinning, Ace walked down onto the entrance ramp, standing below the scaffold and stomping on the ramp, taking note that the ramp had been made of wood specially for this match, allowing for a slightly better landing for the loser than landing on solid metal.

Rather than climb the ladder, as Amethyst had, Ace moved to one of the girders holding the platform together, and began climbing it instead, using the smaller bars within it as footholds as she made her way up. Rather than stop at the platform, 25 feet above the floor, Ace kept climbing, the girder going up an additional 5 feet before the foothold bars stopped, giving Ace a perfect view of the entire arena of screaming U.K fans. She raised an arm, wondering if she'd get the same reception here that she got back in Japan, or if, like in Sweden before, she was over.

"LET ME FUCKING HEAR YOU!"

She yelled as loud as she could, and resulting roar off approval she got back silenced all doubts. Oh yeah, She was over alright. The crowd screamed, clapping their hands together, though failing to get do so in unison, a large "Silver Ace" chant already starting, just from her entrance alone.

Climbing down, she dropped the last foot onto the scaffold itself and steadied herself, taking note of how narrow it was. They would have enough room move and fight, but not much else.

Once she had her footing, she took her jacket off, showing off the rest of her outfit and how much it showed off compared to before as she stretched, glaring at her opponent.

"I hope your ready bitch! After this, you won't be bothering me or my Valley Doll ever again! Time to put the beast down!""
As Amethyst peered over the edge of the platform, she found herself surprised by Ace's entrance, raising her eyebrows in confusion and curiosity. This...was not was she was expecting. What the hell was this? What the hell had Ace done to herself?

She quickly scrambled back up to her feet, moving to the opposite side of the platform as Ace climbed up to the top, and then climbed higher, up to the girder above. She watched carefully, folding her arms over her chest, looking Ace over from head to toe. What a joke, she thought, snickering under her breath. A new outfit and some face paint wasn't going to intimidate her. As far as she was concerned, it was the same old Ace standing before her, and she couldn't wait to tear into the girl.

"You look ridiculous..." she answered back to Ace, bouncing lightly on her heels again, causing the entire scaffolding to slightly shake. "And she's not your Doll! She's mine, you sorry bitch!"

Before she could say anything else, the bell rang to officially start things off, and without saying another word, Amethyst suddenly lunged towards Ace, trying to recklessly tackle her down onto her back!
The crowd had expected a fight, and they got one right away, Amethyst and Ace hitting the scaffold and rolling around, throwing punches at each other.

Ace figured out fast that she couldn't stay like this. Amethyst had power in her hits, and she was shorter by several inches, making it harder for Ace to get in proper hits on her. She needed to get her legs back onto the ground, so to speak, though it was going to be tough, with the crazy girl above her and her wild strikes.

Bending her knees, Ace tried to get her legs between her and Amethyst, if she could, she'd kick outward, trying to force the bitch off of her.
Amethyst was wasting no time in bringing the fight to Ace. She crashed into her tackle, and brought the girl onto her back, quickly sitting up on the girl, starting to swing her furious punches down towards her.

"Die!" she screamed, throwing punch after punch towards the silver-haired girl, a familiar mad look in her eyes as she pounded down towards Ace. She was caught up in her fury, so caught up in fact, that when Ace kicked up her legs, the Violent Violet was caught off of her guard, getting throw back off of her prey.

A sour look crossed her face, and she quickly started to rise back up, glaring down towards Ace as she rose.
Ace only managed to block a portion of Amethysts wild punches towards her face, but managed to avoid too much serious damage.

Getting up to her feet, she got her arms back up, wiping some blood that was trickling out of her nose.

"Damn...first blood goes to you..."

She said softly, before charging at Amethyst, ducking her head and trying to return the favor by tackling Amethyst off her feet!
"Second blood goes to me too, bitch," Amethyst muttered back at Ace, bracing herself as the girl came charging in towards her. She didn't have much room to maneuver, not without risking getting too close to the edges of the platform, and she definitely didn't want to let Ace knock her to the 'ground' again.

Luckily, she had a plan B.

When Ace drew closer towards her, ducking her head down, Amethyst kicked upwards, her leg shooting straight up, trying to kick her boot into Ace's face as the girl charged in at her!
That kick hit so hard, Ace thought her face paint might have cracked from it, the former champ staggering back, stars exploding around her face as she stumbled, luckily falling onto her butt before she could accidentally fall of the scaffold itself.

"Guh!"

She grunted, trying to clear her head by shaking it about.
Ace could shake her head all she wanted. She wasn't going to clear it as long as Amethyst was there!

The purple-haired girl rushed in towards Ace as the girl sat on her ass, trying to clear out her cobwebs. She lunged in quickly towards her, and lifted her knee towards Ace's face, trying to follow her kick up with a sudden knee smash straight to the center of the girl's face!
Page 1 of 5 • 1, 2, 3, 4, 5

---
Permissions in this forum:
You
cannot
reply to topics in this forum