Champions & #1 contenders
Friction Debut Match - Izumi Hartmann
Thu May 25, 2017 10:48 pm by Kamoi
Hi everyone!
My first Character here,
Izumi Hartmann
Is looking for her debut match, preferrably a Standard match.
Just PM me~
Comments: 0
Where I've Been, & Likely to Be Gone Awhile
Thu May 25, 2017 5:53 am by Lunchador
Hullo, all-
First of all, apologies to everyone that I've had threads going on with for some time now. For the last couple of months I've been completely out of touch, left a lot of folks hanging, and I apologize for that. Had a lot going on personally, lately. My partner's been very ill, requiring almost all of my immediate attention. Additionally, we're getting forced out of our apartment- we're on a month-by-month lease, and the landlord is expiring that in order to renovate the …
[
Full reading
]
Comments: 4
Rosters offering
Thu May 25, 2017 12:51 am by KillerV
Comments: 0
Name: Lamya Kouri
Sex: Female
Age: 19
Eyes: Brown
Hair: Black
Height: 5'4"
Weight: 115 lb
Nationality: Kuwaiti
Alignment: Heel
Hentai Entrance music: Dope Crunk by Beats Antique
Entrance Music: Seeds of Rebellion by Earsplit
Apperance:
Lamya's hair is coal black, silken in texture, and kept just over shoulder length although always worn up. Her eyes are dark brown. Her skin bears a fair olive complexion. Her facial features are soft, showing little sign of the fights she's seen. All of her curves are supple, although seldom discernable through her covering garments. Mesurements: 34-27-37, cup size: C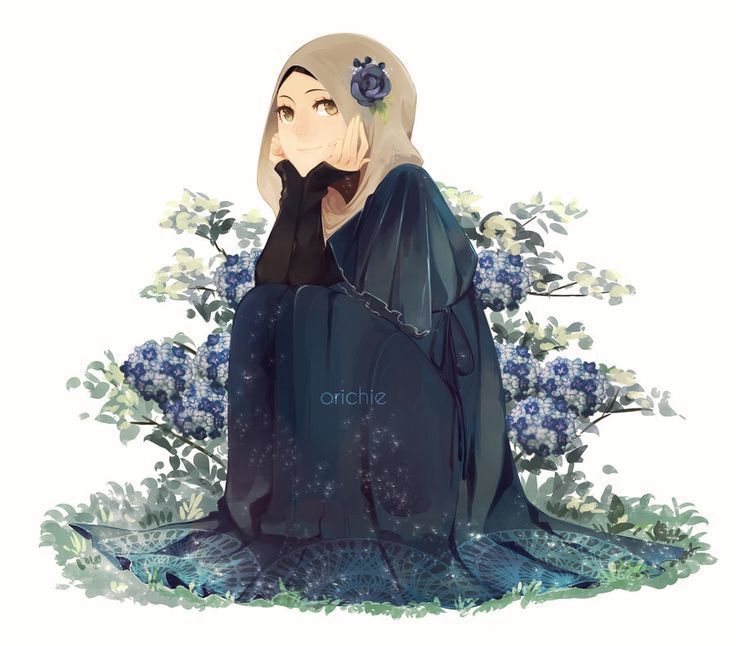 In-Ring Personality:
Lamya is strong willed and passionate; as quick to laugh as she is to anger. She holds herself to a higher standard than those around her and as such she believes herself more dignified than her competitors. This dignity sometimes manifests as a haughty air or brash arrogance, other times as a sadistic pleasure in the humiliation of others, and a few choice times as simple modesty. She is easily embarrassed, responding with either sheer panic or blind rage.
Out of Ring Personality:
Lamya often finds herself apologizing for things she has done in the ring after a match. She is reserved and sometimes even a little quiet and shy. Amongst the right crowd she opens up and can be loud and even sometimes flirty. She wants very badly to put on a good show, and has a lot of fun even when she loses.
Past:
Lamya grew up in Mina Al-Ahmadi, Kuwait as one daughter among four privileged brothers. Her home was one of prosperity, but also one of great social and political upheaval. Longing for a sense of certainty and assurance she lashed out at those around her often resulting in fights between herself and other girls, or even her own brothers. Much to Lamya's surprise she had a knack for pummeling the other girls at her school and as soon as she turned sixteen she did everything she could to capitalize on this talent.
At first she was simply a bully, pushing around the other girls at school, and then a talent scout saw her get into a scrap with a group of older girls and hold her own admirably. The scout approach Lamya with an offer to enter into an amateur wrestling federation, and after lying about her age she signed on board. Since then the company became her family and eventually she fought her way up to the international stage and AFW.
Attire:
Still modest, in accordance with her upbringing, Lamya wears modified versions of the traditional garments of her homeland. She keeps her long, raven locks up in a tight bun at the back of her head and bound in a black ribbon. Over this she wraps a lavender hijab, a scarf which wraps over her head and much of her chest. Her face is mostly covered by a silken veil, which matches her hijab, revealing only her intense, dark eyes. Her body is covered by a violet dress that covered her from neck to wrists to ankles, save for two slits up the sides from hem to hip to allow for mobility. Visible through these slits are a pair of sheer pink silk pants the sort seen in ancient Persian harems.
Under her ring attire:
Wrestling Information
Strategy: Hit and run, acrobatic finish
Style: Sabat
Type:
Preferred Attacks: Snap kicks, cradles
Preferred Matches: Humiliation, Handcuffs, Last Girl Standing, (Hentai, but she wont admit it), Submission, Bed
She finds WAM (wet and messy) matches annoying, as the standard bikini is right out of the question. Also anything slippery cancels out her speed, which is one of her only advantages.
Endurance:**
Strength:**
Speed:***
Defense:*
Technique:**
Favoured moves: High kicks, leg scissors, aerials
Dromedary Ride- With her opponent bent over at the waist she hops up to sit on their back, facing the rear and hooking her feet in front of their hips, grabs the victim by the forearms and begins pulling forward hard on their arms. This places a great deal of strain on the victim's shoulders as well as forces them to maintain a stooped posture preventing them from balancing properly. (untested)
Finishing move/s:
The Camel Tow- Placing one arm around her opponent's waist and one under their knee she lifts them up and deposits them straddling the top rope. Dropping to the mat she grabs the suspended victim by the ankles and pulls down hard before releasing to sling shot them out of the ring. This move requires a fairly light opponent. (Untested)
Caliph Kouri- A kick to the back of the knee forces the victim onto their knees. An enziguri to the back of the head bows them forward at the waist. Lamya then steps on the back of the victim's head and stomps, grinds, or sometimes performs a graceful spin standing only on that foot. When she feels particularly demeaning she'll perform the stomp barefoot. This move forces the foe to emulate a low, submissive bow down at Lamya's feet. (Untested)
Record:
Wins: 0
Ties: 0
Losses: 1
Current Match: Humiliation match vs Rain
Match History:
Loss to Jessica Wright: Handcuffed (ending with a forced orgasm)
Other Images:

Out and about

She's not even sure what happened here.

Taking some leisure time to smell the flowers

Her veil, worn in-ring only
Fun Facts:
Lamya
was
on the main roster until a humiliating defeat convinced her to stick to girls her own size
She has a yet undiscovered **** fetish (if you're really curious PM me, or challenge her and try finding it)
Her veil is worn strictly as a ring gimmick, much like a luchadore's mask.
She is debilitatingly modest.
Takes great pride in keeping her veil through an entire match.
Enjoys power/prog metal
Lives in a small apartment with Anne Archy
Last edited by Lilybell on Fri Jul 24, 2015 3:45 pm; edited 3 times in total
_________________
Character Selection




Posts

: 986


Join date

: 2014-09-14



Just giving the one the approved stamp again for record keeping.



Posts

: 27333


Join date

: 2009-04-02


Age

: 96


Location

: VIP Box inside the AFWDome




Similar topics
---
Permissions in this forum:
You
cannot
reply to topics in this forum