Who is online?
In total there are
47
users online :: 10 Registered, 1 Hidden and 36 Guests :: 1 Bot
acuya
,
anime_hentaifighter
,
Dokkidokkimadoka
,
Harrier
,
kerflubble
,
Liesmith
,
Lobo
,
LunarWolf
,
RadiantKarna332
,
SimplyMoon
Most users ever online was
155
on Sun Oct 09, 2016 8:33 am
Champions & #1 contenders
Looking for a debut match
Sat Apr 29, 2017 2:29 pm by SimplyMoon
Hey all, new here. Just got my character approved so I am now looking for a debut match. It can really be anything and it doesn't matter to me if she wins or loses this first one. Just someone whom can be a bit forgiving as I am new to this.
http://www.afwrpg.com/t16742-aisha-love-the-pink-bomber
Comments: 0
Summer Splash with Natasha Loclear?
Mon Apr 17, 2017 7:33 pm by daemongirl
Hey everyone, now that its April just thought I'd begin looking for plans for SS. Now that Natasha is no longer the champion I'm looking for where to go from here so anyone with a fun SS idea that could involve her let me know!
(edited thanks to Lobo pointing out I have WWE on thre brain lol))
Comments: 2
Some updates
Fri Apr 28, 2017 8:32 pm by Winner3
I wanted to make a notice board post to boost visibility on the subreddit I made for this forum. The discussion post where I introduced and explained the sub can be found
here
And the subreddit itself can be found here: https://www.reddit.com/r/afwrpg/
I made various updates since first posting about it. I'm happy that it has a few subscribers, and that despite the fact that the comment count is low, people seem to be up voting and down voting matches and posts. And I hope to see activity …
[
Full reading
]
Comments: 3
Page 1 of 5 • 1, 2, 3, 4, 5

Match is a 1 KO smother match, on a heart shaped bed.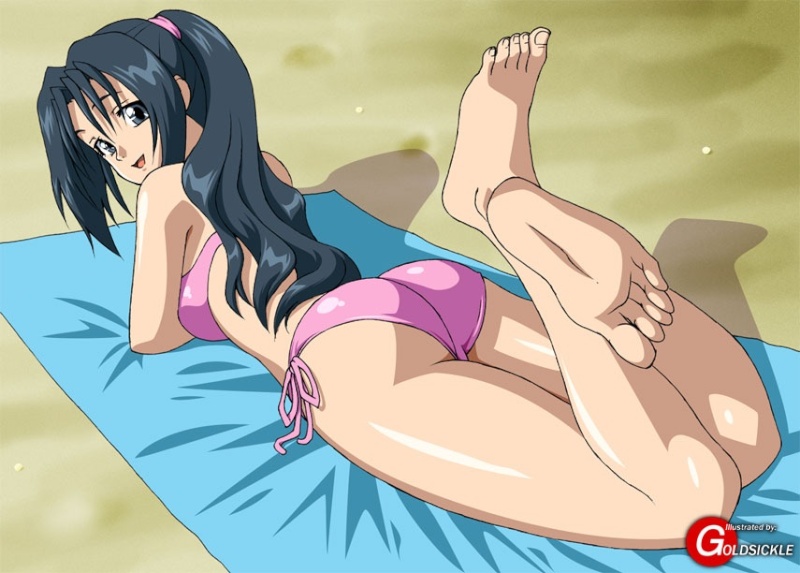 Suzanna was pumped, her first smother match! This is what she has been training for! She'll be able to get smothered by a cutie, or give a cutie a nice smothering, either work! And its on a bed, oh boy!
She approached the room, excitement in her eyes. She immediatly burst in the door. "First here!" And ran to the bed, hyped to take down her opponant.
By contrast, Irene was relatively calm as she strolled down the hallway to the rather intimate "arena" that had been designated for today's smother match. To someone like her, who had been taking a series of increasingly strenuous matches against brutal and sometimes sadistic opponents, today was a welcomed change of pace. Just two girls, a big, warm bed, and a mandatory nap for the loser. It was exciting enough that Irene had dressed in something fitting for the occasion. Her lab coat had been left in the dressing room, in favor of a dark purple nightgown that extended down halfway to her knees. It needed to be relatively short, so it wouldn't impede Irene's leg movements. In case her opponent decided to be cheeky by stripping her, matching purple lingerie was concealed underneath.
Opening the door, Irene stepped through and entered the bedroom. For a few seconds, Irene ignored her opponent entirely as she surveyed the settings. An enormous heart-shaped bed dominated most of the room, with some dressing gowns and other furniture lining the walls. The room was nice and warm, and the lights were dimmed just enough to keep them from being irritating. It was a great improvement over the drafty wrestling arena she usually fought in, and the girl couldn't help breathing a sigh of relief when she stepped inside and closed the door.
Then, her eyes fell on the opponent. It was a nice looking girl, taller than Irene, but not so large as to be imposing to her. The woman was visibly excited for their match, and some of it rubbed off on Irene, who smiled warmly at the girl. "My name's Irene, can I get yours?" she asked politely, wanting to know what to call her by.

_________________
Currently working to update my characters and return to activity on this site. It's been a long time, so bear with me as I shake the dust off everything.
"OMGYOURIRENEIHEARDABOUTYOUOMGOMGOMOMG!" Suzanna proceeded to let herself fangirl over the wrestler she is facing. "IM SUZAANNNAAA" She bounced up and down on the bed. She paused and took a few breaths to calm herself. "I-this is my first match of this kind! I'm g-gonna show you what I can do!" Her horrid acting of being tough was showing. "Wanna err...umm...start?"
Irene's eyes went wide, the girl being taken aback at this one's shrieking. However, as her mind went over the excited greeting in her head, she realized that "Suzanna" had not only identified her as the competitor she was, but actually admired her, or seemed to, given how nervous and shy she started to act afterwards. Realizing that her career had reached a point where people looked up to her was extremely humbling for the young scientist, and the girl just stood there, too bemused to call the hyperactive genki girl on her goofy attempt at looking tough.

"Well..." Irene had no idea what to say to this girl, "...if you're new to the wrestling scene, this is probably a good match to get started with. There's no audience to jeer at us, no ref to break the flow of our fight, and no getting slammed into a very solid wrestling ring. Just you, me, and a really good looking bed."

Irene was starting to get into the sort of mood that these matches induced in people. Her last words had ended on a sultry tone, and the diminutive girl kept the sensual act up as she slowly slipped her derrier onto the bed, sliding one leg onto it at a time before rising up on her knees to face the girl. "Still, I hope you're ready, Suzanne. Otherwise, you'll be spending a lot of time sleeping in this bed. I'll even tuck you in after you're out cold."

Irene raised her arms to Suzanne, ready to grab her when the fight got underway. "That's for later, though. Right now, the newcomer has the first attack. Go on, don't be scared, show me what you can do."

_________________
Currently working to update my characters and return to activity on this site. It's been a long time, so bear with me as I shake the dust off everything.
Her face flushed red with blush. "O-oh yea!? I'll be the one to err...tuck you in!" She said, feeling satisfied at the comback.
Finally with the match ready, Suzanna attempted to pounce on her like a cat, trying to get the advantage by straddling the young scientist down on the bed. "I'm gonna make you my toy" she grinned wildly while pouncing.
Irene had started thinking that this novice wouldn't put up a fight, but the chipper girl moved pretty quickly and precisely when she wanted to. Pushed over, Irene was soon pressed on her back, struggling with the girl on top to keep her from getting any definite control. It was a passionate opening move, but Irene had some spirited tactics of her own, and decided to use one to lift her off. Using her arms to push up on Suzanna's shoulders, and her calves sliding up to press against her stomach, Irene pushed up with all four limbs, aiming to get the girl's entire body off the bed. There weren't many opportunities to use power moves in a low-key match type like this, but Suzanna needed to know that she would have to work harder for that smother she was aiming for.

"Stronger than I look?" Irene teased, making eye contact with Suzanna before pumping her limbs up, to chuck her off and onto the rest of the bed in the direction of Irene's legs.

_________________
Currently working to update my characters and return to activity on this site. It's been a long time, so bear with me as I shake the dust off everything.
Suzanna got very cocky, getting ontop first. But when she was being raised panic struck her. In her fear, she stared right into the eyes of Irene, her fear being shown "oh no..." Before being launched off her. She should've seen this coming, and in her stupidity is now trying to get back up, by Irene's legs.
(Btw I got a yahoo messanger)
"Where do you think you're going?" Irene teased as the diminutive scientist crawled along the bed and eagerly hopped onto the small of Suzanna's back, cutting off her effort to get back up. Time to give the new girl a taste of submission style wrestling. Irene placed one of her legs at each of Suzanna's sides and lifted her arms to secure them over her thighs, then yanked on her chin for a camel clutch. She didn't work it too hard, since hurting people wasn't really the point of this fight, but she wanted to soften the girl up a bit.

Just to add insult to injury, Irene wiggled her hips slowly from side to side, massaging the girl's back with her rear. She moved one of her hands from Suzanna's chin to her hair, straightening it out and removing some stray locks from the girl's face. "Comfy?" she asked in a chipper tone.

_________________
Currently working to update my characters and return to activity on this site. It's been a long time, so bear with me as I shake the dust off everything.
"Agh!" Suzanna had the scientist plant her right into a camel clutch, her hips grinding back and forth on the small of her back. "I feel...OWCH...so...confused" she eeped, foolishly and amatuerly pushing up, trying to get the clever to dismount her. "I don't like this!" She began to beg for freedom, kicking her legs on the bed.
Page 1 of 5 • 1, 2, 3, 4, 5


Similar topics
---
Permissions in this forum:
You
cannot
reply to topics in this forum