Champions & #1 contenders
Looking for a Match: Nanami Tomonari
Fri Jul 21, 2017 6:28 pm by RadiantKarna332
Well, I'm looking for another match, this time for my new character, Nanami Tomonari. If you guys are interested, you can PM me or contact me on Trillian. My name there is radiantkarna332.
If you guys want to see my new character, just click the link below.
http://www.afwrpg.com/t17089-nanami-tomonari-izanami
Comments: 0
Looking for matches
Thu Jul 20, 2017 7:32 pm by Harrier
Once again, I am looking for matches/backstage stuff, especially for Gina and Barb Wire(solo or team).
Please look into my blog for more informations if you are interested. I am as much interested into playing with new players who met my mimimum requirements than with people I literally played years ago. Of course I am also open for your ideas. As I am bathing in my aura of self gratulation right now for all of that, I guess I can say that all of my posting partners could count on me to …
[
Full reading
]
Comments: 0
Mentor: Looking for a Helping Hand
Wed Jul 19, 2017 5:04 pm by Sylvie
Hey AFW,
My girl
Suki Mizushima
is about to finish her
first match.
Suki's learning that she's not the strongest girl at the AFW--not by a long shot. In fact, she's below-average, and if her sister Kaida watches these matches at all, she
will
see Suki destroyed, in humiliating fashion...repeatedly.  
Pobre chica!
Frankly, Suki is headed into dark, lonely spaces I'm not quite ready for her descend into yet, so I'm looking for a mentor who can catch Miss Mizushima before she falls too far. …
[
Full reading
]
Comments: 3
Name: Chiasa Shikasaki
Nickname: Chi-Chi, The Sandwoman
Gender: Female
Age: 19
Eyes: Blue
Hair: White
Height: 5'6"
Weight: 98 lbs.
Nationality: Japanese
Alignment: Heel
Entrance music: Cenob1te- Onsalught
Wrestling Information
Style: Drunken Boxing, Submissions
Preferred Attacks: Quick and unpredictable strikes
Preferred Matches: Open for anything
Endurance:★★★
Strength:★★
Speed:★★★★★
Defense:★★
Technique:★★★★★
Finishing move(s): L.A.Z.Y.
(Front: First, the Sandwoman would give a quick back hand strike to the opponent's right cheek and then left to make them spin in a full circle. Next, she would add a strike to the stomach followed by her arm wrapping around their head and striking it to make them stumble and become dazed while standing. As they are dazed and still standing, Sandwoman would examine them up close before shrugging and using one finger to push them so they would instantly fall hard on the mat.)
Characteristics
Visual Appearance:
Attire:
Along with a bandana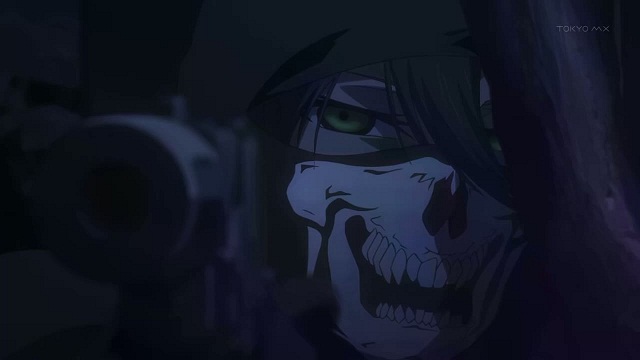 Personality: Though Chiasa is mainly lazy and hardly cares for anyone but herself, she has a high level of intelligence and her quick and efficient thought process has helped her both when she studies and when she fights.
Background: Chiasa Shikasaki may be only 19 years old, but she is a highly skilled master in martial arts. Ever since she was little, she had excelled through her years in karate and self-defense, so she isn't one to be taken so lightly. She specializes in drunken boxing and adds her own smart and calculated twist that has landed her the title of Youth Karate Champion 3 years running.
Outside of fighting, Chiasa has her own life made easy for her. She is a straight A student whose intelligence stems from photographic memory and her skill is nearly unmatched against the other students. With her standing in the Principal's List and her title of Valedictorian to add to her successes, she is ready to even get a college degree. But amidst her academic successes, Chiasa still preferred to fight and sticks a bit too much on her good and easy life, which she often gets scolded for. Most of the time, Chiasa grew intellectually and physically bored of her daily routine for life seemed too simple for her. She wishes to find greater challenges, but of course, she is too lazy to even get up and find such things. And even if she tried to, there hardly was any to find worthwhile.
One day, Chiasa was just getting back home from another usual and uneventful day in college, when she was suddenly ambushed by a group of thugs. They had the intention to rob her and take advantage of her, but they soon figured out too soon that they clearly underestimated her. It didn't take less than 5 minutes to take down 10 men and Chiasa showed great technique and skill once again. It was at that same moment when someone calling herself "Boss" came forth and congratulated her for her impressive performance against those punks. She gives Chiasa an offer to join her project, "The 7", so that she can put those unique techniques to good use. Of course, the ever so lazy Chiasa showed no interest, until she was told that she can provide her with helpers to do her bidding. In no time at all (and with her caring for once in a long while), Chiasa joined in and was eager to be presented with challenges greater than those back in her old personal life.
With each new and more difficult spar and match that came her way entering in, Chiasa has finally gotten the thrill that she needs to bring the excitement of fighting and that translated to knocking out many of her opponents during spars and matches. This has officially labeled her as "The Sandwoman" and she has become one of the fastest and deadliest fighters to contend with. As she goes into AFW, Chiasa plans to put her competition to sleep and cut corners whenever she can to make that happen. That is of course, if the other members of "The 7" can get Chiasa out of bed and stop warming up the bench…and stop blaming everyone else for her rare screw ups.
Other Info: At times when Chiasa is too bored or "tired" to come out and fight her opponents, she dispatches others to fight for her without drawing too much attention to herself. Lazy, isn't she?
Quotes:
"Quit stalling. I'm a busy girl, so, let's make this quick."
"Hope you're ready for bed, I'm about to put you to sleep."
"Wakey, Wakey!"
"Dull and so predictable…"
"Hm? Oh, sorry, did you need something?"
"*Yawn* Oh, I'm sorry. Were you going to fight me or just lie there all beaten up?"
"Hmm, strange. I wasn't even TRYING to beat you."
AFW Information
Record: 0-0-0
Wins:
Losses:
Draws: N/A
Championships/Accomplishments:
Friends: The 7
Allies: Boss, The 7
Rivals: Light Faction
Enemies: Light Faction
Crushes: N/A
_________________
Focusing on good old fashioned basics and just having fun. Nothing else and nothing more.
The World of Dynamo



Posts

: 11529


Join date

: 2010-04-14



---
Permissions in this forum:
You
cannot
reply to topics in this forum