Champions & #1 contenders
Miss Fortune
Thu Feb 23, 2017 8:30 pm by starvalentine
She's baaaccckkk!
"Ladies and Gentlemen, introducing the Queen of New York, The Sicilian Assassin...... MISS FORTUNE! Madison Oppenheim!!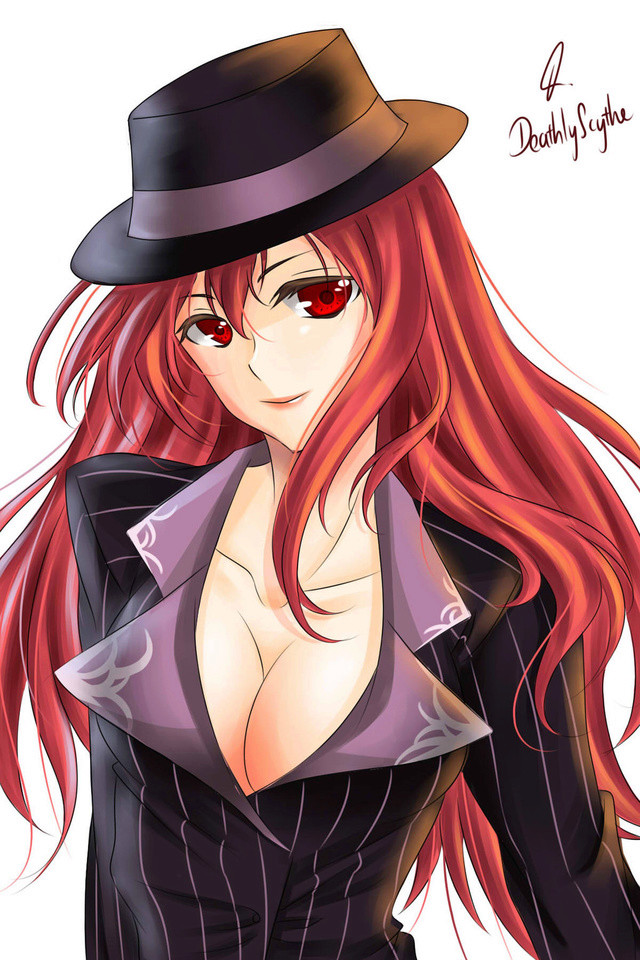 Comments: 0
Found my HHH
Wed Feb 22, 2017 10:40 pm by starvalentine
Comments: 3
Something I've Noticed
Tue Feb 21, 2017 10:06 am by scorn53
I'm not sure if anyone else has noticed, but every few weeks the same user joins the site, creates a few profiles and matches, then promptly leaves. I've only noticed because they follow a very similar profile template (and call it weird, but the use of black font), albeit they've now edited their latest one because they cannot delete it.
Upwards-
http://www.afwrpg.com/t14743-auriel-jessamine
Scarf-
http://www.afwrpg.com/t15951-maxine-rolanda
Their most recent name was 1 12 12 or something …
[
Full reading
]
Comments: 9
Page 6 of 13 •

1, 2, 3 ... 5, 6, 7 ... 11, 12, 13

Lotte frowned, noticing that Mai indeed had gone out of it. Oh well. She let go of Mai, waving the girl's corset to the packs of raving fans, naughtily giving it a kiss once before throwing it over to a lucky girl in one of the front rows, returning her attention to the passed-out heap in front of her.

"My my..." She mused, tugging off the miniskirt with ease, and shoving it into Mai's mouth!

_________________
Friction Roster:
(K for Kawaii)
+ Two, sprite coming soonTM
Mai couldn't resist anything that Lotte was doing to her, as her eyes closed. Lotte exposed Mai's silk white thong to the audience (which had a hint of wetness on it) by stripping off her miniskirt. Mai was helpless as her once confident, and trash talking mouth was gagged by her own miniskirt.  At this point in the match Lotte was in complete control, and Mai was simply Lotte's sexy rag doll to play with.
Last edited by 321Shazam on Sun Jan 04, 2015 7:36 am; edited 1 time in total
Well, no sense in leaving that last bit. Lotte carefully peeled at the thong, feeling the moisture on the tiny undergarment. Giving a show to the audience, Lotte licked the wet panties twirling them around her finger for a second, getting everyone on the stands wild, arms extended. She flicked it out, noticing a small fight break out and the rushing in of security detail, but she had something much more important to focus on. She returned to Mai, kicking her over to her front and sat down on the woman's face!

_________________
Friction Roster:
(K for Kawaii)
+ Two, sprite coming soonTM
Mai regained some of her consciousness by hearing the uproar from the crowd after she had been stripped essentially naked in front of the AFW crowd. The only article of clothing she still had on was her arm sleeves, her boots, and her miniskirt in her mouth. Mai was able to look at the Jumbotron, and began to cry a bit after seeing that she was naked as well as being humiliated.  Mai then felt a surge of pain as she kicked over to her front. The kick forced Mai to spit out her miniskirt as she let out an "Ooff..." and Mai looked up at her opponent hoping for mercy.
Mai Exposed:
But she would get none. Mai's eyes widened as she saw Lotte about to sit down on her face. Mai's pleas were muffled once again, but this time by Lotte's wet pussy on her face. Mai started to think of how she could get out of her current situation. If she didn't think of something soon she was going to lose, and get fucked by Lotte in front of this sex craving crowd.
Mai sure seemed cute down there... but this was the same woman who had savaged her pussy not a minute earlier, the evidence was still leaking out of her! She grinded over Mai's face with a playful grin for the cameras, bumping against her nose and lips, leaving a slick trail over her face.

Her hands weren't going to be idle either, they latched onto Mai's breasts, squeezing and pulling at them, giving their tips a few pinches and tweaks. "Mmm, still wanna try fucking me, Miss Valentine~?" sung the blonde as she rubbed and circled the woman's lovely face with her sex!
_________________
Friction Roster:
(K for Kawaii)
+ Two, sprite coming soonTM
Mai couldn't help but feel aroused as Lotte was working her over. Mai's moans were muffled as Lotte's wet pussy was rubbed and circled around her face. Mai's body was starting to quiver a bit from the pleasure she was getting dominated by another woman. Mai was enjoying being at Lotte's mercy, but she wanted to be the one in control. So with what strength Mai had she lifted her hands up to claw at Lotte's tits, and lifted her legs to hook Lotte's arms to try to send Lotte back first into the canvas.
Lotte was quite enjoying her time up on her perch, Mai's soft face felt soooo good rubbing against her sex... but Mai didn't want to give Lotte a chance to enjoy herself any further. "Ah! L-leggo!" The girl's talons dug into her breasts in an instant, making Lotte gasp in pain. Before she could unleash a retaliation, her legs hooked in and pushed Lotte off, looking up at the lights, once again unsatisfied with only a halfway finished job. "Fuuah... c-come on." She groaned, unable to keep her arousal out of her voice.
_________________
Friction Roster:
(K for Kawaii)
+ Two, sprite coming soonTM
Mai  was breathing heavily after being under such a sexual assault, but now she had Lotte right where she wanted her. Mai was able to roll Lotte into a sit out pin with her hands clawing at Lotte's breasts. Mai then licked some of Lotte's wetness off her lips, and said to Lotte "My turn honey." Mai then started to use her skillful tongue to lick Lotte's pussy and she started to massage Lotte's tits simultaneously.
"A-ahhnn...! N-nooo...!" Lotte could see through her eyes Mai's devious grin, prying her legs apart, the wild approving roar of the audience.... "A-ah, mmm! O-oh god!" She gasped, trying to resist, but aside from barely flailing her legs around, it seemed almost as if she wanted Mai to just ravage her in the ring. The claws on her breasts were surprisingly gentle, her breasts felt so hard underneath that tight little top.

And why not? She needed to get off somehow, her pussy was already leaking, and Mai was as sexy as they came. "A-ah... m-more...!" She moaned quietly, wrapping her legs around Mai's head, not to fight her, but to drive her tongue deeper into her!
_________________
Friction Roster:
(K for Kawaii)
+ Two, sprite coming soonTM
The deeper Mai's tongue went into Lotte's pussy, the more sensually Mai licked it. While continuing her sexual assault on Lotte, Mai then tried to strip Lotte top off.
Page 6 of 13 •

1, 2, 3 ... 5, 6, 7 ... 11, 12, 13


Similar topics
---
Permissions in this forum:
You
cannot
reply to topics in this forum