Who is online?
In total there are
30
users online :: 9 Registered, 0 Hidden and 21 Guests :: 2 Bots
anime_hentaifighter
,
Harrier
,
Iron Soldier
,
Kamoi
,
Liesmith
,
RadiantKarna332
,
TiefBlau
,
Vcom7418
,
xalex
Most users ever online was
155
on Sun Oct 09, 2016 8:33 am
Champions & #1 contenders
Friction Debut Match - Izumi Hartmann
Thu May 25, 2017 10:48 pm by Kamoi
Hi everyone!
My first Character here,
Izumi Hartmann
Is looking for her debut match, preferrably a Standard match.
Just PM me~
Comments: 0
Where I've Been, & Likely to Be Gone Awhile
Thu May 25, 2017 5:53 am by Lunchador
Hullo, all-
First of all, apologies to everyone that I've had threads going on with for some time now. For the last couple of months I've been completely out of touch, left a lot of folks hanging, and I apologize for that. Had a lot going on personally, lately. My partner's been very ill, requiring almost all of my immediate attention. Additionally, we're getting forced out of our apartment- we're on a month-by-month lease, and the landlord is expiring that in order to renovate the …
[
Full reading
]
Comments: 4
Rosters offering
Thu May 25, 2017 12:51 am by KillerV
Comments: 0
Page 1 of 4 • 1, 2, 3, 4

Standard match
Win via pinfall, submission or KO
No DQ, No Count outs, No holds barred, anything goes
Liru was excited, she was bouncing around with the thought of her first match. She took a moment to collect her thoughts before she heard her music start to play. She sighed and jumped a bit before heading out to the ring. When she was walking down the ramp, she giggled and gave out hugs and high fives to the fans. Once she got to the ring, she climbed up the ropes and then through them before bouncing around and smiling as she watched the ramp.
Last edited by Edmund on Sun Jul 12, 2015 3:40 pm; edited 1 time in total
_________________
Edmund's Roster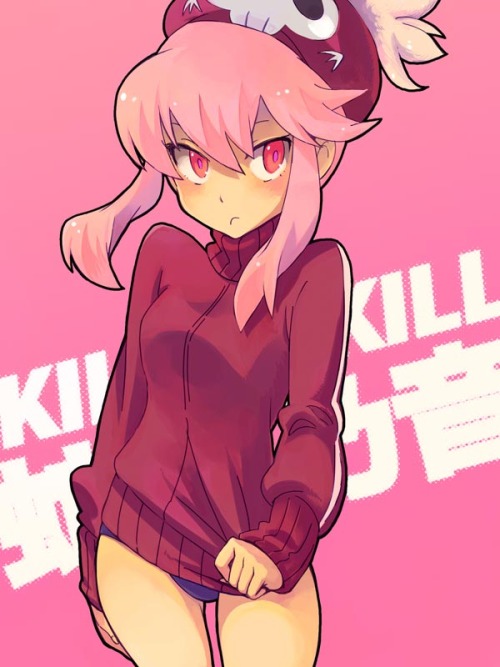 Momoka emerged from the arena entrance, dressed in her dark red jersey and bloomers, making sure to strike a confident pose for the crowd. Inside, she was a bit sullen after how her last match against Lisa had gone, but right now she had a chance to make up for that and prove herself. Making her way down to the ring, she climbed up into her corner, getting her first look at her next opponent.
"Hnnnn... At least she doesn't look as tough as that last boob monster..." Momoka thought to herself, a little bitter after remembering Lisa. Still, this girl looked a whole lot friendlier, at the very least didn't have massive breasts that would provoke envy from Momoka. "That outfit is kinda cute, too..."
At any rate, despite the stipulations of the match, Momoka felt like she could at least be a little cordial here.
"Let's have a good match, Doggy-chan!" She bowed slightly.
Liru giggled, "I'm not a doggy, I'm a kitty silly." she giggled again and went to scoop Momoka up in a gentle hug. She would then set her down and smile, "And yes, let's have a great match. I wouldn't wanna disappoint the fans now since this is my first match."
_________________
Edmund's Roster
"O-oops, uh... Kitty-chan then..." Momoka blushed a bit taken aback a bit by the sudden hug, and over her error. She supposed her opponent's last name had mislead a bit in that regard. She quickly shook it off, returning her focus to the fight at hand.

"That's right, we should give them a good show, huh?" Momoka smirked, falling into a fighting stance as she eagerly awaited the opening bell.
Liru giggled and gave her opponent one last cuddle before getting into a fighting stance of her own, "I hope you can keep up with me Momoka-chan. Oh, and you can call me Liru." she smiled before advancing toward her when the opening bell rang.
_________________
Edmund's Roster
"You sure I shouldn't be saying that to you...?" Momoka gave a cocky grin, slowly returning Liru advance.

As soon as she was within striking distance, she suddenly crouched down and lunged low, aiming to take Liru down and bring this fight down to the mat, where Momoka would be more comfortable.
Liru smiled, but grunted when she was slammed down onto the mat, "Well played my friend." Liru would then slowly make her way to her hands and knees as she attempted to stand back up.
_________________
Edmund's Roster
"I'm not done yet...!" Momoka pounced on Liru's back, intent on trying to keep her down. Sliding her arms under Liru's armpits and back, she attempted to try and restrain her with a full-nelson hold.
Liru grunted and for the first time in a long time, a frown could be seen upon her face, "Aww, your so cute Momoka-chan. Here, let me give you a piggy back ride." and with that, she would slowly make her way to her feet before charging around in circles. She would then jump and attempt a somersault. If she were to connect, she would then roll Momoka into a roll up pin, wrapping her arms around the kawaii's waist and draping her legs over her arms while her legs flailed around.
_________________
Edmund's Roster
"WAAAAAAAAAAAAAH...!" Momoka wailed with dismay as she was taken for a rather abrupt ride, ending with her being slammed into the mat.

Groaning, and slightly disoriented from the impact, Momoka quickly found herself rolled up in a pin.

"H-hey! Let go!" Momoka frantically kicked out, barely evading a three count. Needing a quick second to recover, she attempted to roll away and get back on her feet.

"Crap, this girl is like a real animal..." Momoka thought to herself.
Page 1 of 4 • 1, 2, 3, 4

---
Permissions in this forum:
You
cannot
reply to topics in this forum