Champions & #1 contenders
Taking a short break
Tue Dec 06, 2016 7:12 am by Amber Fey
Hey, I just wanted to give a quick heads up my next few days are supper busy, so I just wanted to say that I can't post until Thurday night, at which point i will do all my post, but I feel obligated to make my PPV match the number one priority. Just wanted to give a quick heads up.
Comments: 2
Got some people open for matches
Mon Dec 05, 2016 8:37 pm by TheEditor1023
Comments: 0
I need matches
Sun Dec 04, 2016 12:45 am by RJD
Comments: 2
Name: Victoria Archer
Sex: Female
Age: 21
Eyes: Blue
Hair: Blonde
Height: 6'2"
Weight: Unknown
Nationality: American
Alignment: Face
Entrance Music: Battle Without Honor or Humanity by Tomoyasu Hotei
Wrestling InformationPhysical Stats
Endurance: 4/5
Strength: 4/5
Speed: 3.5/5
Defense: 3.5/5
Technique: 4/5
Wrestling Stats
Strikes: 5/5
Submissions: 5/5
Powerhouse: 4/5
Aerial: 1/5
Counters: 4/5
Fighting style: She tends to mostly use powerful punches, kicks, or slams to wear down opponents, but will also occasionally work in some submission holds into her matches. Having a good amount of physical strength, she tends to rely on that to give her an advantage, though she's also smart and technically sound enough to know how to handle foes quicker than she is. Victoria is also trained in several martial arts, and regularly incorporates them into her matches. She usually won't use smothers or sexual holds unless she's either competing in some kind of hentai-related match, or if it just feels it's the best way to subdue the opponent, or if she just wants to humiliate her opponent as much as possible for some reason (which doesn't happen too often).
Favored Moves: Punches and kicks, various suplexes, boston crab, camel clutch, sleeper hold, powerbomb.
Finishing moves:
Penalty Kick: With her opponent seated on the mat, Victoria runs into the ropes and bounds back toward the opponent, gaining momentum as she slams a running roundhouse kick to the foe's head.
Saka Otoshi: First locking her opponent in a sleeper hold, she then allows them to inch toward the ropes, as if giving them a chance to try to break the hold. But as soon as they're close, Victoria twists her body and flips the foe onto their stomach in the middle of the ring then quickly moves to straddle their back and use her body weight to keep them down, all while keeping the sleeper hold locked in until the opponent either passes out or submits.
Preferred Match: Standard, but won't back down from a challenge to other types including hentai.
Personality: Victoria is a serious competitor in the ring, but believes that every loss is meant to serve as a learning experience. She's very professional about her matches most of the time, and generally won't go out of her way to excessively injure or humiliate an opponent intentionally. When she's not in the ring or the gym, Victoria can be as casual a person as anyone else. However, she can fairly easily become annoyed or angry, especially when people cheat/try to cheat in matches against her. She is also very easily flustered by sexual situations, which has proven to be a major problem for her in her matches, though she's trying to overcome it.
Past:
Victoria was raised only by her father, who was a master of several different martial arts. Her father believed that learning to defend oneself was the most important thing a person could learn. And so starting when Victoria was only 5 years old her father traveled with her to a multitude of places around the world, introducing Victoria to the masters who had taught him how to fight and letting her learn from them as well. These continued almost nonstop over the years, and it was during these travels that Victoria eventually learned about the AFW, and quickly became fascinated by it. She eventually convinced her father to allow her to go join it, under the condition that she meet with her masters whenever she could to continue as much of her training as possible. And so, Victoria joined the AFW as a part of Friction, and now looks to compete and achieve as much success as possible in her new environment.
Fun Facts:
Since she and her father began traveling when she was young, Victoria has never lived in a country for more than a few years. The longest she's spent anywhere was in China, where she lived and trained for just barely over two years. She also had basic proficiency in multiple different languages because of all her traveling.
Having been to such a vast number of countries, Victoria has tasted seemingly every kind of cuisine known to man. Yet, her favorite food is ordinary cheese pizza.
While she was in China, a man once attempted to mug her. Victoria managed to get behind him to put him in a sleeper hold and toss him over her hip before getting on top of him and applying a choke hold, until a crowd of people pulled her off. And when the man began to sit up, Victoria sprinted at him and kicked his head out of anger and frustration, knocking him out cold. Once she found out these both already had names as wrestling moves (Saka Otoshi and the Penalty Kick), she decided she'd use them in her matches as her finishing moves. Neither one is directly related to any of her martial arts training.
Appearance: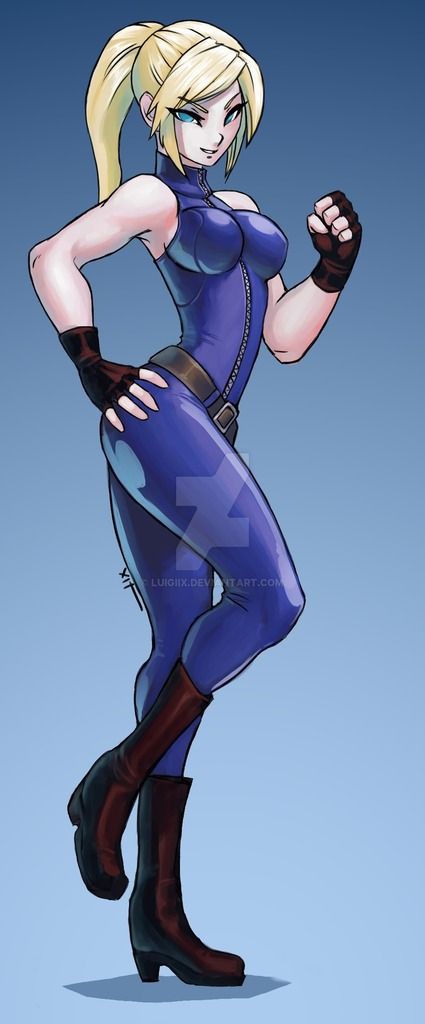 Spoiler:
Spoiler:
Spoiler:
Spoiler:
Record
: 1-7-0
Wins:
vs Izzi
(Smother Match; Softcore Championship Tournament) via KO (Facesit)
Losses:
vs Bertriz Nolasco
(Submission Match)
vs Anja
(2 out of 3 Smother Match) (2-1)
vs Cecilia Northman
(Smother Match) via K.O. (Reverse Facesit)
vs Da-Xia
(Humiliation Match) via submission
vs Masako
(Bra and Panties Match; Softcore Championship Tournament)
vs Mai Valentine
(Humiliation Match) via submission (Elegant Egotist)
vs Brat Pack (2 vs 1 Handicap Match)
via pinfall (Brat Face from Izzi)
Draws:Other Events:
Consulting an Expert
- In desperate need of guidance and advice with a certain issue that has been plaguing her, Victoria turns to Natasha Loclear for help.
A Much Needed Lesson
- Victoria has a special training session with Natasha to try to help her learn to deal with her shyness for erotic contact.
Matches/Events in progress:
vs Natalia
(Hentai Submission Match)
Championships/Accomplishments:
Friends:
Natasha Loclear
Allies:
Rivals:
Enemies:
Crushes:
Lovers:



Posts

: 4138


Join date

: 2014-11-13


Age

: 23




Similar topics
---
Permissions in this forum:
You
cannot
reply to topics in this forum