Champions & #1 contenders
Kawaii Opportunities
Sun Jun 17, 2018 3:04 pm by Daaharu
Hey, guys!
With the kawaii title match at Avalanche taking on an interesting wrinkle with the interruption by the Brat Pack, we are moving forward with the overall kawaii storyline, and at this point I'd just like to take stock of what kawaiis are out there that are interested in participating in a cohesive storyline.
Can't make any promises about titles or what exactly each girl's given role would be. We can talk a little more about the specifics of where the story is going soon, but I …
[
Full reading
]
Comments: 3
Match for Takeichi
Tue Jun 12, 2018 6:13 am by GrandAkumaShogun
So with my other two guys having their own matches I figure I should do something with my first character on here, Takeichi Mori. If anyone is interested feel free to post here or get in touch through a pm so we can plan it out. I can either have Takeichi remain a jobber or begin to work him towards being a more serious competitor.
Comments: 1
Match or RP?
Wed Jun 13, 2018 3:48 pm by Lotuswarrior
I'm just looking to do something while I wait for match replies. Really want to get some characters cemented a bit with a rival or some interactions with other characters here.
If anyone wants to do something hit me up.
Comments: 0

Name: Aimee de la Lune
Nickname: Luny, Wolfess
Gender: Female
Age: 24
Eyes: Purple
Hair: Pink
Height: 5'8"
Weight: 118 lbs.
Nationality: French
Alignment: Heel
Entrance music: Oleksa Lozochuk- Lust Battle (Dylan Fuentes Theme from Dead Rising 3)
Wrestling Information
Style: Submissions, Martial Arts
Preferred Attacks: Sexual and dirty
Preferred Matches: Hentai, but open for anything
Endurance:★★★★★
Strength:★★★
Speed:★★★
Defense:★★
Technique:★★★★★
Finishing move(s): Full Moon Special
(Back: First, Wolfess would jump and grab onto her opponent's back while wrapping her legs around them. She would throw three punches on their head before using her scissoring legs to swing around and grab onto their shoulders while facing them. She would then give two more punches before putting her boots against her opponent's stomach and performing a monkey roll to send them flying and landing on their frontside. Finally, she would run on all fours before jumping and front flipping landing hard on their back with her hands and feet before howling upwards.)
Hungry like the Wolfess (Hentai):
(Front: First, Wolfess would give an uppercut to get her opponent off guard before climbing up and sit on their shoulders to give them a long kiss on the lips. She would ride them down on their back before rolling backwards to be at their feet. Then, she would grab the legs to push them forward to her opponent in a matchbook pin and grab at their wrists to prevent them from escaping (the lower body would be held up by her own body). From there, Wolfess would start eating her opponent out until they submit or climax.)
Characteristics
Visual Appearance: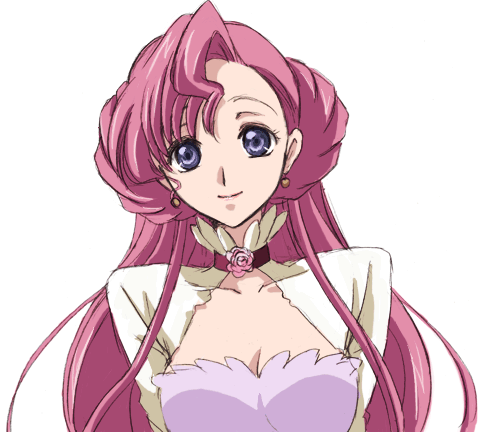 "Bonjour! Are you my prince?"
"I might have been naive, but I just can't help falling een love and daydreaming of mon amore!"
"I remembered the happiest moment of my life: the man who proposed to me."
"Zhis eez moi and mon ami, Ines. We have dreamed of our weddings since we were petit!"
Attire:
"I look sexy and vicious eef I do say so myself."
"Can't be a wolf weezout having ze look!"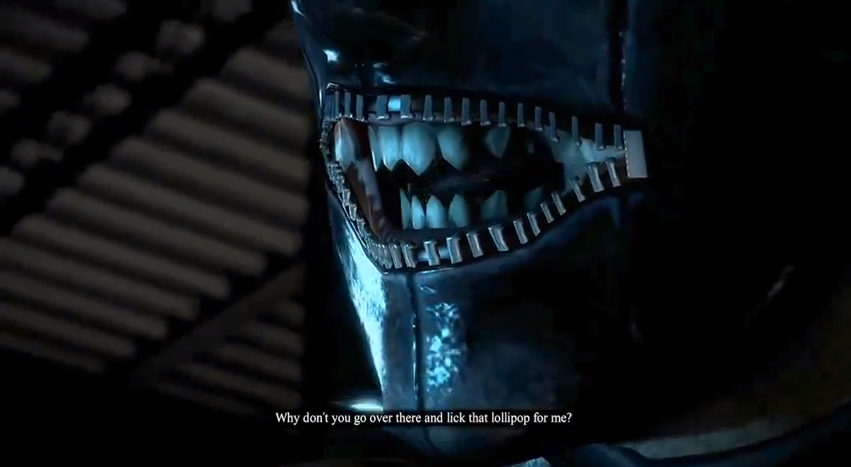 "Don't worry, zhese are fake, but I zhink it's a nice touch, no? Féroce!"
Personality: Aimee is both beautiful and vicious. She may seem like every ordinary pretty face looking for love, but when she fights, watch out! If she takes an interest in her opponent, she would take any opportunity to knock them down and "make them hers".
Background:
Born and raised in beautiful Paris, France, Aimee de la Lune was always in the mood for love. Even while she was little, she spends most of her days reading romantic stories and playing "dates" and house with her stuffed animals, including her favorite, Luna the wolf. Aimee often is found daydreaming and acting out as the beautiful princess who waits for her true love to come. Sometimes, her family and friends tell her to snap out of her dreaming and tell her constantly that her true love will come one day. But no matter how much she tries to wait, it as just plain difficult to do.
Then at 10 years old, Aimee discovered that most of the princesses she reads, watches, and plays are always pictured as helpless, weak, and prone-to-danger damsels in distress. Desiring to be a princess that breaks the cycle, her parents enrolled her into taking weekend karate classes. She constantly practices her punches, kicks, and even acrobatics after school as she wanted that goal to be realized. Pretty soon, Aimee became stronger and faster than ever, and in addition, her senses have heightened to be more aware of what's happening around her, very similar to a dog or a wolf. Now, with the power to look beautiful and defend herself, this girl was already maturing into becoming the princess she is meant to be.
Very soon, the ever imaginative romantic Aimee grew up into a strong beautiful young woman and found the man she was going to marry. Everything looked so perfect from her beautiful best friends as bridesmaids, the heavenly white decor inside the sanctuary, and even the banquet once they were wed. But before the official ceremony can begin, there was a major problem: the groom was missing and it's going to be minutes before his cue. Aimee looked everywhere for him until she discovered him in his own dressing room…drunk and kissing one of her friends, Ines, in front of her. At that moment, her horror had bent and twisted her mind until it suddenly snapped in two. Seconds later, she immediately lunged at him like a wolf attacking its prey and started to beat him down for doing this to her innocent and hurting friend. Soon, the fight was broken up, but the wedding was also over.
Days after that tragic incident, Aimee was never the same since. She mostly spends most of her time in her own bedroom, crying and hugging her wolf, Luna, replaying those childhood memories of fantasizing about her true love, and even wear her old wedding dress while humming some wedding music to add to her present fantasizing on the wedding she wished to have. This led her family to encourage her to see a psychiatrist so she can receive help, comfort, and the strength to move on.
Within the first 2 weeks of therapy, Aimee seemed to be doing alright: she was a lot calmer to talk about her feelings, she is more open and spends more time with her family, and her smile has never looked brighter. But unknown to her parents, she also underwent "therapy" unlike the previous ones. The doctor, wanting to be called "Boss", wanted to take Aimee's already acquired karate skills to another level not just for safety, but perhaps to do…MORE. As soon as she took this in mind, it wasn't long before her backstabbing fiancé (who even dumped Ines) was found beaten, half naked, and left in a bit of a bloody (and surprisingly sexually assaulted) state. Some might have felt guilty over this, but to Aimee, revenge never felt so good.
But it didn't stop there; within her wake, the Boss's "therapy" drove Aimee crazy by having threatening men (and sometimes women) beaten and sexually abused. All was done without anyone knowing that it was her. It soon become obvious, Aimee wasn't the same little girl who dreamed of romance. Reality struck her hard and she became a lustful and violent woman who has combined her martial arts with submissions and sexual tactics.
Aimee's Prince Charming will come one day to her, but until then, the Wolfess now fights (and lusts) for that chance with "The 7".
Other Info: Since that tragic event, Aimee doesn't take rejection so well and is willing to go as far as she could to get a man to stay with her. She still considers herself straight though she enjoys toying with other girls.
Quotes:
"All's fair in love and war. Be prepared for both."
"How nice of you to come. Makes it all the better to eat you with."
"PLEASE MEEEE! Is that so hard to do?!"
"Remember, amore, I'm that b*tch."
"Oh, you got me so excited this whole match! I will now enjoy my prize!"
"Now that you're down there...let's make out..."
AFW Information
Record: 3-1-0
Wins: 3 (against Nick via Pinfall) (against Keiko via Submission) (against Felix via Submission)
Losses: 1 (against Mai Valentine via Hentai Submission)
Draws: N/A
Championships/Accomplishments:
Friends: The 7, Dark Faction
Allies: The 7
Rivals: Light Faction
Enemies: Light Faction
Crushes: N/A
Last edited by Dynamo44 on Sun Jan 31, 2016 10:47 pm; edited 8 times in total (Reason for editing : update on AFW records)
_________________
Focusing on good old fashioned basics and just having fun. Nothing else and nothing more.
The World of Dynamo



Posts

: 11529


Join date

: 2010-04-14





Similar topics
---
Permissions in this forum:
You
cannot
reply to topics in this forum