Champions & #1 contenders
Just so y'all know
Thu Jun 22, 2017 3:27 am by LtLukas
I am going to a wedding, and will be traveling for the next few days. Sadly, I will not be able to post. But do not worry, I shall return. Sorry to all the people I am delaying.
Comments: 0
Not dead! Sorry!
Wed Jun 21, 2017 5:02 am by veritech892
Sorry for the recent slowed responses and disappearing act! Life, work, all that stuff, kind of got the jump on me! I'm back now though, promise - or I really hope I'm back now at least. I'll be replying to all the threads I have now, and hopefully I'll be around more now that things seem to (hopefully) be slowing down a bit.
Comments: 0
Does anyone feel up for an open thread bar?
Tue Jun 20, 2017 10:05 pm by Ragdoll_Jobbers
Hi guys, um well...considering I've been gone for a few months contemplating on life and death, uh that's dark, I was wondering, any body up for an open thread bar? I have some ideas but was wondering, well, if I open a bar thread, I would need "customers". Thoughts?
Comments: 3
Page 8 of 8 •

1, 2, 3, 4, 5, 6, 7, 8
"Mmmmm...that's true..."

Ace moaned a little, leaning back into the girl she was sitting on, going to nibble gently on her earlobe. While it wasn't well known, Ace was an absolute expert ear nibbler, and few, once the felt it, would be able to resist its charms.
Blossom jumped a bit in the seat, taken totally off guard by Haley's sudden nibbling technique. She had a skilled mouth, and even though feel of her breath made her giggle at first, she eventually eased into it and cooed along.

Blossom arms wrapped around Haley's back and her legs did the same, crossing behind her back and keeping her close.



Posts

: 11867


Join date

: 2014-02-14


Age

: 30


Location

: Charlotte, North Carolina, WOOOO!



Haley was enjoying her new position, wrapped up tightly by the shorter Blossom as she nibbled and went back to making out with her half naked friend, positive that Blossom had more than won the award for best chair ever.
She was about to go further, hands finding their way onto Blossom's breasts, when-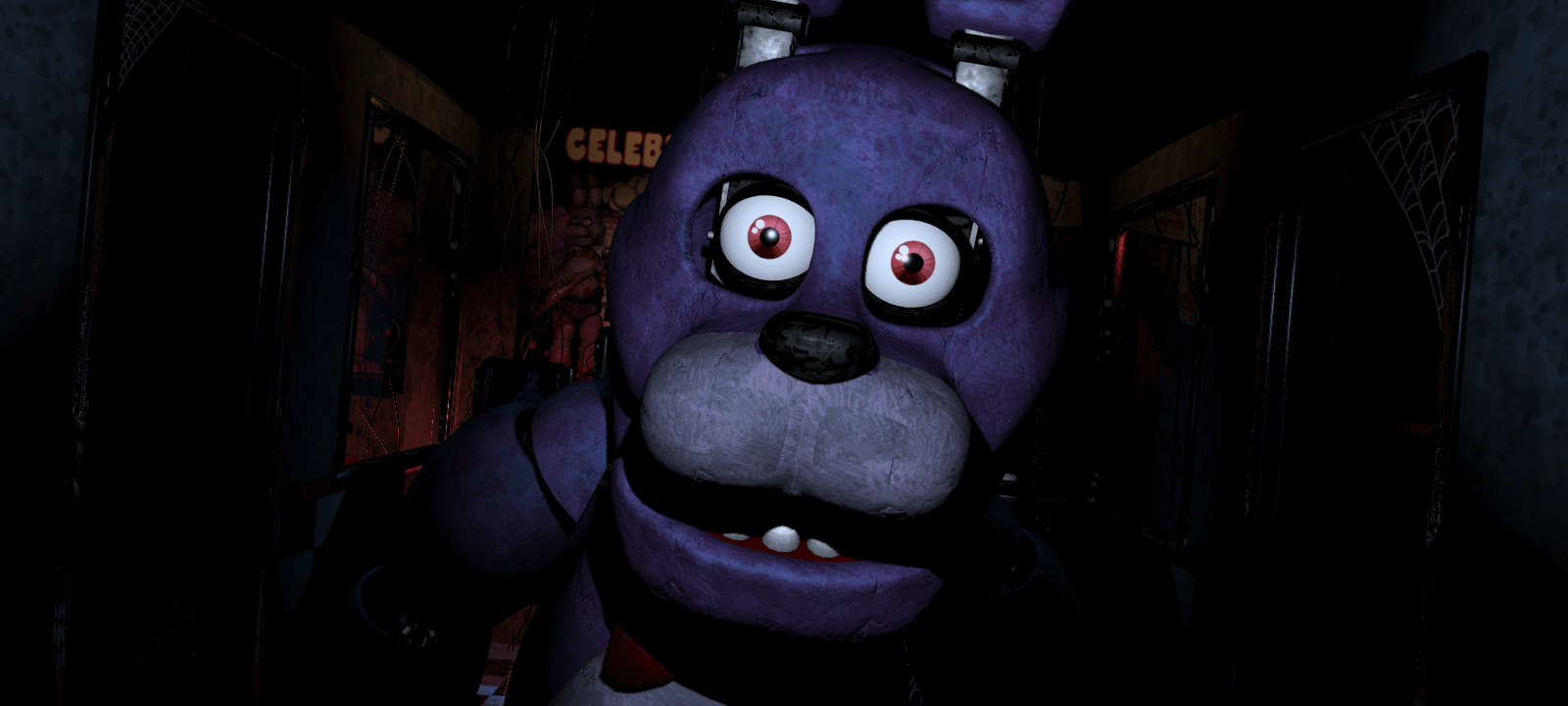 "RAHHHHHHHHHHHHHHHHHHHHHHHHHHHHHHHHHHHHHHHHHHHHHHHHHHHHHH!"
They were caught off guard by Bonnie, neither girl remembering that the game was still on, and allowing the purple demon bunny robot to get the jump on them, face leaping onto the screen, the sudden yell causing Ace, surprised, to yelp, the sudden noise causing her to jerk involuntarily, tipping the girls chairs over and knocking the two of them onto the floor!
Blossom was in the middle of a plush, penthouse apartment. Alone with an incredibly sexy, fit, eager girl about her own age, who was already worked up from an earlier orgasm. There were precious few things that could knock her out of such a revelry and make her spoil the prospect of what would surely be one of the most awesome nights of life.

Unfortunately, a homicidal, screeching animatronic robot bunny happened to be one of those things.

Blossom laid on the floor along with Haley, staring back at her as their heart rates returned to normal and the game reset. She went through quite a few blinks before she found the right words for the situation. "I, uh...think that killed my buzz."



Posts

: 11867


Join date

: 2014-02-14


Age

: 30


Location

: Charlotte, North Carolina, WOOOO!



"Y....Yeah....mine too..."

Ace blushed, realizing she was still grabbing Blossom's chest. Removing her hands she giggled nervously.

"Heh....um....sorry about that. Maybe we should put on something else?"
Page 8 of 8 •

1, 2, 3, 4, 5, 6, 7, 8
---
Permissions in this forum:
You
cannot
reply to topics in this forum