Champions & #1 contenders
Reduced Post Rate
Tue Jun 27, 2017 12:14 pm by RadiantKarna332
For those who are currently roleplaying with me in threads, you guys may have noticed my reduced post rate. I'm sorry for being so late to inform you guys about this, but due to some real-life businesses, I have no choice but to post infrequently compared to usual. I'm so sorry about that.
So, I will return to my normal schedule next week, so please don't worry about me not posting. Have a nice day.

Comments: 0
Active Kawaiis
Sat Jun 24, 2017 1:25 am by Daaharu
Hey, guys. I'm hoping to get a sense from everyone of where the active kawaii girls are at. No guarantees or anything, but I am looking to figure out who is out there consistently making matches because we are looking to inject some new blood into the kawaii title scene, and I don't want to have tunnel vision on just the players and characters I know.
So, if you've got a kawaii girl who's had at least one match and is currently active, can you let me know either here or via PM or IM? This …
[
Full reading
]
Comments: 6
Ending RPing
Sun Jun 25, 2017 7:04 am by KillerV
After I finishing up couple of threads, I am officially done RPing here. I apologize to you guys currently with me and even the future ones. But I am just tired of it, not going into too much details as it makes me feel like ranting so much, rather not.
But will still be here just to read n respond, as for Trillian, wont able to contact me soon, rather send PM here instead.
Good luck with everything.
Also, NOT gonna give King, rather not see people using him like
[
Full reading
]
Comments: 7
Page 1 of 4 • 1, 2, 3, 4

[url=http://afwrpg.informe.com/forum/friction-roster-f10/brittany-t3415.html:339x5kjk][align=center:339x5kjk]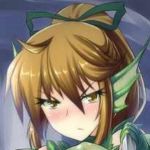 [/align:339x5kjk][/url:339x5kjk]
[align=center:339x5kjk][size=150:339x5kjk]Brittany Luuve[/align:339x5kjk]
[size=120:339x5kjk][align=center:339x5kjk]-VS-[/align:339x5kjk]
[url=http://afwrpg.informe.com/forum/friction-roster-f10/wild-thing-t9997.html:339x5kjk][align=center:339x5kjk]
[/align:339x5kjk][/url:339x5kjk]
[align=center:339x5kjk][size=150:339x5kjk]Wild Thing[/align:339x5kjk]
Match Type:
Hardcore
Victory Conditions:
Submission, Pin or KO. Falls Count Anywhere
---
As Wild Thing sat in the back, the noise of the crowd still bothered her, that tickling hum in her ears. But not nearly as much as it had when she first came here. She knelt by the entrance, waiting for her music to begin. Chains around her wrist, since this was a hardcore match. Bare feet. Red shirt, blue overalls, with her hair tied in wild braids and a ferocious look in her eyes.
She was ready. She was more than ready. It had been far too long since she had a good fight.
After the Friction World Cup, Wild Thing decided to take a little time off and actually get used to the country she was now living in. Japan was certainly not Germany, that was unquestionable, and she felt it would behoove her to acclimate to her new surroundings. Absorb the culture.
Back home, she lived in the countryside. The sort of place where you could walk for a good hour without coming across another person. If Japan had any such place, Wild Thing would've been hard pressed to find it. The place seemed so cramped, so impersonal, lacking in the life that she loved from the forest. Spots of nature here and there, but dominated by buildings streets. Maybe that was part of the reason her father allowed her to come here in the first place. The world of men was steel, concrete, glass, and plastic. If she was going to live in it, there was hardly a better place to start practicing than this.
But that was for her time outside the ring. Inside the ring, today, it was all her own jungle. She could be as wild as she wanted to be.
Her [url=https://www.youtube.com/watch?v=lKw66qxMLZE:339x5kjk]music[/url:339x5kjk] started up and she walked out -
walked
, not ran, like she usually did, taking a more conservative approach this time. Conserving her energy would be important today. She wasn't fighting a giant this time, not a sumo wrestler like Miyabi, not even a strange judoka like her last opponent. This was the former hardcore champion, and while Wild Thing didn't know too much about her title reign, she imagined that Brittany Luuve hadn't gotten to where she'd been by being a pushover. She also imagined that she wouldn't be in too pleasant of a mood after losing the title. A good thing, certainly. The more heated the match, the better.
She slid on into the ring and waited in the middle, crouching down as she stared at the entrance ramp. She nibbled away at her lip and idly tapped her fist on the mat, trying to contain her excitement for just another minute or so...
Brittany was back and she was feeling better than ever. After he humiliating loss during Summer Splash and her quick trip to the hospital Brittany wanted nothing more than to step into the ring and make someone bleed. As Brittany's music began to blast over the loudspeakers, she stepped out into the arena to the boos of the fans. However, some people began to cheer as they saw what Brittany was wearing.
[url=http://s1126.photobucket.com/user/armads89/media/vip912813kl2.jpg.html:2enruvkx]
[/url:2enruvkx]
Brittany had donned her old costume and returned to her original hair color. Brittany smiled as her change in appearance seemed to have shocked the audience. Brittany made her way down to the ring with a smile on her face. Brittany climbed the steps and steeped into the ring before looking at her opponent for the night. "So this is the stupid bitch who thinks she can survive in the ring with me?" Brittany said as she looked at Wild Thing. "I am going to enjoy hearing you beg for fucking mercy." Brittany would then move to her corner to wait for the match to start.

_________________
Characters

The Den
Wild Thing cocked her head to the side as Brittany spoke, like a dog trying to make sense out of Mandarin Chinese. She understood Brittany a tad bit better than that, but what really baffled her was the woman's attitude. It was a hardcore match, it wasn't going to pleasant, and she hardly expected them to be leaving as friends...but even so, the former champion was needlessly combative. Especially considering that Wild Thing hadn't said a single word.

Nor would she. She backed away as Brittany did the same, making her way to the corner while the referee wisely stepped away from the center. She grabbed the rope with one hand and bent her forward knee, eyes focused on Brittany with the slightest hint of an angry glare.

The bell rang.

Wild Thing came running out from her corner at full speed, screaming at the top of her lung as she dashed across the ring. She closed the distance as a mad blur and came at Brittany with a spear, leaping towards her the moment she was in range.
Brittany wasn't surprised when Wild Thing didn't answer her "What is the matter bitch? Too dumb to speak?" Brittany said with a laugh right before she heard the bell. Brittany prepared to walk towards the center of the ring to meet her opponent before she noticed that Wild Thing was coming to greet her instead. "Shit" was all Brittany could say as she would dive to the side to avoid Wild Thing's spear.

_________________
Characters

The Den
While she was trying to be more sociable these days, Wild Thing would never be the type to talk during a match. She'd rather save that energy for hitting things. If Brittany wanted to talk, she was more than welcome to waste her time on a one-sided conversation.

The spear missed, but that hardly meant Brittany was going to get a breather. Wild Thing's style called for a relentless offense, and if she could keep the pressure poured on the former champ, she could make her superior experience moot. All the skill in the world wouldn't matter if she couldn't get a second to think. No rest, no retreat.

Wild Thing landed from the spear and grabbed the bottom rope before she could slide out of the ring, whipping back like a rock from a slingshot. She rolled along the canvas and stayed low, swinging out with a leg sweep the moment she was close enough to Brittany.
Brittany rolled to her feet after she dodged Wild Thing's spear. As Brittany turned to face her opponent Wild Thing was already on the attack again. "Fucking bitch." was all Brittany could say as Wild Thing managed to kick her legs out from under Brittany. Brittany fell down to the mat with a thud but she wasn't the former Hardcore Champion for nothing and Brittany would immediately kick her feet at Wild Thing's face to keep her away from Brittany.

_________________
Characters

The Den
This sort of attack tended to catch wrestlers off guard, at least from the start. The sport, as rough as it could be, was still regimented in quite a few ways. There was an unspoken ebb and flow to it, a momentum that both of the wrestlers shared. Her style, however, eschewed all that. Her way was pure feral fighting, and people who'd grown use to combat with limits had a hard time dealing with it. At first, anyway.

Brittany adapted faster than most, though, Wild Thing had to admit. She pounced the moment the former champion went down from the trip, only to find her face greeted with the sole of a hard boot, slamming her right on the jaw. She dropped down flat on her chest, stunned from the sudden hit as she groaned into the canvas. her jaw growing completely numb.
Brittany would not waste anytime to capitalize on her moment of relief. "You weren't expecting that were you bitch?" Brittany would yell out before sending another kick at Wild Thing's face to keep the girl disoreinted and in pain. Brittany would then roll to her feet before charging at Wild Thing "I hope you like pain bitch because i am in the mood to hear you scream tonight." Brittany would say as she would try to hit Wild Thing iwth a running punt to hr ribs.

_________________
Characters

The Den
Wild Thing wasn't the only one in the ring who could employ a relentless assault, it seemed - Brittany was quite adept at that strategy, too, which Wild Thing figured out when she kicked her hard in the face, immediately following up her first attack.

She cried out and fell back, grasping her face with one hand and trying to push her way up with the other, but a kick in the ribs put that effort down, hard. Wild Thing flopped to her side and grabbed her stomach while she coughed up a storm, her rearranged innards adjusting to the abuse.
Brittany would not relent in her attacks as after her kick to Wild Thing's ribs Brittany would stand over Wild Thing and begin to rain stomps down all over her opponetns body. "Come on Bitch scream for me." Brittany would yell out as she would stomp on Wild Thing. After a few stomps however, Brittany would change tactics and stomp on Wild Thing's face once before grinding her heel into her opponent to try and humilaite her. "This is where bitches like you belong. Underneath my heel."

_________________
Characters

The Den
Page 1 of 4 • 1, 2, 3, 4

---
Permissions in this forum:
You
cannot
reply to topics in this forum