Champions & #1 contenders
Seeking new matches
Wed Oct 18, 2017 6:14 am by GrandAkumaShogun
I've been absent from here for a good while so I want to get back into the swing of things. If you have any interest in taking on either Takeichi Mori or Takeshi Kawai get in touch.
Comments: 2
My apologies for the small hiatus
Wed Oct 18, 2017 5:20 pm by Vcom7418
Apologies to all who have threads with me, but my midterms hit me hard. Thought I could balance stuff out while I revised...buuuut I failed. I will be back to posting either tomorrow or on Friday.
Good day, everyone

Comments: 0
Will be offline next 2 weeks
Tue Oct 17, 2017 7:51 pm by peek6
Hi all. I've been enjoying all the great threads I've been having on here with many of you. I need to take a short break and go dark for the next 2 weeks or so. Apologies in advance for leaving threads hanging. See you in November!
Comments: 2
Page 2 of 3 •

1, 2, 3

[quote="killerV":35jk1qe7]Who's Weird Al? XP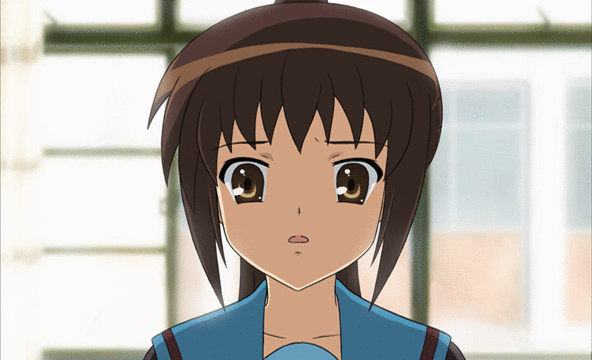 Please for the love of god tell me that's sarcasm. I might end up hitting my head off a desk from the sheer shock that there is someone in the world who doesn't know who Weird Al is.
I know whos Weird Al is, I did put the ' XP ' expression for being silly, you silly people you >.<



Posts

: 8685


Join date

: 2011-07-14


Age

: 33



I remember listening to Weird Al on a cassette tape in 6th grade.



Posts

: 11144


Join date

: 2010-10-13



And now we are starting to get more information on Blue's age... the investigation continues.
Tell us! >:3



Posts

: 8685


Join date

: 2011-07-14


Age

: 33






Posts

: 11144


Join date

: 2010-10-13



Let's think a little bit here.

Bluemouse claims that she listened to Weird Al on Cassette in 6th grade. The average sixth grader is between 11 and 12 years old.

Cassette tapes were the most common form of household music equipment between the 1970's and the 1990's, meaning that Bluemous had to of been going to middle school someone in that time frame.

Now, Weird Al first started recording in 1976, but his first official studio album wasn't released until 1983.

Let's assume that that was the album that Bluemouse listened to in 6th grade. Since she'd have to be around 12 to be in 6th grade, and assuming that she did in fact attend high school in 1983, the oldest she can possibly be is 43 years old. And since CD's dind't really start becoming a popular musical format until the mid 90's or later, the youngest she can be is 19-21.

We have a range, ladies and gentlemen. Let the speculation begin.

EDIT: I forgot to take into account the minimum age for being a 6th grader to her possible youngest age. So, let's narrow that age range down to between 29 to 43. Giving it a little leeway here, but she'd most likely within that age range, give or take a few years on that 29.
Last edited by 10765 on Sat Aug 02, 2014 7:22 am; edited 3 times in total
You know... she could have just been handed a cassette player........



Posts

: 9581


Join date

: 2009-08-19


Age

: 25



FUCK YOUR MATHEMATICAL ANOMALIES! JUST LET ME HAVE THIS ONE!
" title="zomg" />



Posts

: 12762


Join date

: 2014-02-14


Age

: 31


Location

: Charlotte, North Carolina, WOOOO!



Page 2 of 3 •

1, 2, 3


Similar topics
---
Permissions in this forum:
You
cannot
reply to topics in this forum