Champions & #1 contenders
Match for Takeichi
Tue Jun 12, 2018 6:13 am by GrandAkumaShogun
So with my other two guys having their own matches I figure I should do something with my first character on here, Takeichi Mori. If anyone is interested feel free to post here or get in touch through a pm so we can plan it out. I can either have Takeichi remain a jobber or begin to work him towards being a more serious competitor.
Comments: 1
Kawaii Opportunities
Sun Jun 17, 2018 3:04 pm by Daaharu
Hey, guys!
With the kawaii title match at Avalanche taking on an interesting wrinkle with the interruption by the Brat Pack, we are moving forward with the overall kawaii storyline, and at this point I'd just like to take stock of what kawaiis are out there that are interested in participating in a cohesive storyline.
Can't make any promises about titles or what exactly each girl's given role would be. We can talk a little more about the specifics of where the story is going soon, but I …
[
Full reading
]
Comments: 2
Match or RP?
Wed Jun 13, 2018 3:48 pm by Lotuswarrior
I'm just looking to do something while I wait for match replies. Really want to get some characters cemented a bit with a rival or some interactions with other characters here.
If anyone wants to do something hit me up.
Comments: 0
Page 1 of 5 • 1, 2, 3, 4, 5


[url=http://afwrpg.informe.com/forum/friction-main-f10/vida-fenix-t10505.html:2t7g0f44][align=center:2t7g0f44]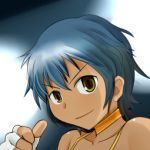 [/align:2t7g0f44][/url:2t7g0f44]
[size=150:2t7g0f44][align=center:2t7g0f44]Vida Fenix[/align:2t7g0f44]
[align=center:2t7g0f44]-VS-[/align:2t7g0f44]
[url=http://afwrpg.informe.com/forum/tension-pro-teams-f63/the-valkyries-t10435.html:2t7g0f44][align=center:2t7g0f44]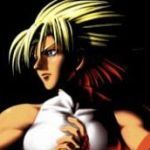 [/align:2t7g0f44][/url:2t7g0f44]
[align=center:2t7g0f44][size=150:2t7g0f44]Stone[/align:2t7g0f44]
Match Type:
Standard
Victory Conditions:
Pinfall, Submissions, or KO
---
Stone stood behind the entrance, occasionally peeking out from behind the curtain as the crowd started to file back in from their bathroom breaks. They were getting ready for a match.
Her
match. Her first every foray into a wrestling ring, fighting in front of thousands in the stadium and maybe a million world wide. For about fifteen minutes, a measurable fraction of the planet's population would be looking at her fight. It was an insane thought when she stopped to process it, and as she backed away, she couldn't help but look down at her hands. They were shaking.
It was a little funny - she'd been in far more dangerous situations than this. Actual warzones. Places were a moment's indecision cost lives. She'd diffused bombs, walked through streets where an ambush could have waited around every corner. You would think that sort of stress would make her immune to nervousness altogether, but then, she was never a soldier in front of an audience. It was a different sort of pressure, and she suddenly felt like she was back in elementary school, getting ready for her first school play. Jitters, all over.
She pummeled her fists a few times and hopped in place, limbering up. She felt ready. She
looked
ready. In fact, she looked like she was ready to storm someone's base. She wore her old mercenary garb - baggy pants, tough and durable and green, with a short top that clung to her skin. Boots, made for walking over someone. Hair high and spiked, staying clear of her eyes. Not usual ring attire, but that was the point. Intimidation was the point.
Everything felt ready, set, and good to go. Just one, slight problem - she wasn't coming down to the ring alone.
Mako, her 'leader'. sat off to the side, lacing up her boots. She was dressed in her biker outfit, the same threads she wore down to the ring for her last fight with Ryan Knight. She looked like she was getting ready for a fight. Worrisome. Quite worrisome. "You know." She looked up with a smirk, seeing the concern in Stone's eyes. "I know we've had this conversation a few times over the past couple of days, but I really want to say-"
"You think this is a dumb idea." Stone groaned and stepped back as one of the stagehands passed by, clearing some space in the aisle. "Duly noted."
"Look, hey," Mako held up her hands, going on the defense. "I understand. You're a lez all the way, you want to wrestle around with some girls, have some of that sweet hentai action. I am not knocking that, believe me, but there's gotta be a way for you to scratch that itch that doesn't involve us doing Friction matches." She leaned back in the chair and scoffed Stone's way. "Our business is in Tension. I want to stay with Tension."
"And that's the difference between you and me." Stone rolled her eyes and propped herself against some of the scaffolding. "You want to do all this gang-up stuff, and I'm fine with that, sure. But we're wrestlers, Mako. We're paid to wrestle. And when someone pays me for a job, I do the job. And I don't half-ass."
"So I'm half-assing?"
"You are most certainly half-assing, yes." She punctuated the statement with a solemn nod. "You had a standard match with Ryan and it went more like a hardcore fight. You're not taking this sport seriously."
"Riiiiiight." Mako chuckled, looking off to the side as she brushed it all off in her usual devil-may-care way. "And you're going to show me the error my ways, huh?"
"If you pay attention, yeah." She nodded towards the ring. "Just say close." Her eyes narrowed. "And don't interfere. I mean it, let me handle this."
"Cross my heart and hope to die, stick a needle..." Mako smiled, looking genuinely innocent. It looked so real, and that was what always disturbed Stone when she did it. The girl had bullshit perfected to a scientific level.
[url=https://www.youtube.com/watch?v=qKggnBh2Mdw:2t7g0f44]AC/DC[/url:2t7g0f44] started up on cue, heralding her arrival, and Stone came out a few moments after the opening riffs. Sure enough, the crowd was lukewarm to her - a few Tension fans booed, but for the most part they clearly had no idea who she was. Fine with her. Just meant she had some work to do.
She and Mako made their way to the ring, and Stone slid on in while the miniature mauler hung around the apron. She raised her fist, doing a few pumps to hype the crowd up, before turning to the entrance to see what was heading her way. She'd ignored the match card on purpose, wanting to get as much of a surprise from her opponent as possible. Made things more fun.
Back in the locker room area, Vida Fenix had spent most of the day alternating between quick bursts of cardio, stretching, and simple nervous pacing. Tonight marked her first singles match since that impromptu affair that had "welcomed" her into AFW. That initial match had resulted in a humiliating defeat, Vida tapping out in the center of the ring. Thinking back on it, while she was limbering up with some lunges, gave the young newbie pause. Still, Vida steeled her nerve, resolving to make tonight her moment of redemption. To prove that she could make it, in the AFW.

When the staff came back to the young latina nearly jumped out of her boots. But this was it. Vida's time to shine. Adjusting her tights one more time, toussling her hair with her hand, Vida rushed through the hallway and out to the gorilla area. Bouncing on her heels, Vida took long, focused breaths. When her entrance music hit the loudspeakers, Vida burst out onto the entrance ramp. Arms raised to the sky, the aspiring luchadora gave a loud cheer to the crowd. While still a relative unknown, Vida held out hope that a good deal of enthusiasm and verve would help her win over at least a few fans, tonight. As she made her way down the ramp, the latina warrior offered up as many high-fives and handshakes to the fans as possible.

Hopping up onto the steel steps at the ring corner, Vida hoisted herself up onto the corner post, and raised
her arms in salute to the fans. It was only then, that she turned her attention to her opponent. Standing opposite the ring, from her, was a muscular young woman. Taller, quite well-muscled and cutting a pretty mean-looking profile, the blond made quite an impression, standing in her corner. Worry tugged at the back of Vida's mind that she was in for another re-enactment of that terrible, first match that she'd had. Vaulting the top rope to and coming down to a solid landing on the ring mat, Vida reminded herself that her teachers in Mexico had prepared her for whatever kind of opponent she might face. Regardless of size, build, style. At least, she had to hope that they had.

Out of the corner of her eye, Vida also noticed that it seemed her opponent had brought a friend to the ring. A smaller, sour-looking woman. While she didn't want to make assumptions, Vida couldn't help but feel this didn't bode well, for her. For a moment, Vida wished that her mentor, Santa Tigresa, had come down here to support her, and watch her back.

The young high-flyer shook the thought from her head, though. Tonight, she reminded herself, all that mattered were herself and her opponent. This was the upcomer's time to shine, she was sure of it. So, with a confident step forward and an outstretched hand, Vida offered a smile and handshake, to her opponent, for the night. "Vida Fenix," she said, by way of introduction. "Looking forward to seeing what you can do!"
Stone raised an eyebrow as her opponent came down the ring - all 120 pounds of her, if she had to hazard a guess. There wern't any size classes in the AFW unless you counted the Kawaii league, and given the weight of the average female wrestler, she wasn't expecting to fight anyone around her own profile. But she figured they would at least put her up against someone who weighed more than she could curl. This was the lightest of lightweights.

But then again, she thought the same thing of Mako when they fought for the first time, and that hadn't exactly gone well.

This girl had a much different deposition than her 'fearless leader', though. She was bright. Cheery. And even though she was fighting someone who was nearly twice her size, she still seemed upbeat and incredibly trusting, extending her hand out as if the last thing she expected in the world was to have it used against her. If she was afraid, she did an excellent job hiding it.

Maybe she was just naive. A fresh, young thing. All the same, Stone couldn't help but break her tough cover and don a soft smile, grabbing her hand for a ginger shake. "Alicia Poundstone. But just 'Stone' is fine." She let go of the shake and backed away to her corner. "And likewise. Show me your best."
Vida had felt her heart rate spike, as she approached her opponent. The size difference alone was enough to intimidate a normal girl out of the ring. Vida kept reminding herself, however, that she wasn't a "normal girl." She was trained, she was dedicated, she could handle this. At the very least, it stood as a relief, when the muscular blonde's expression softened, and she returned the handshake. "It's good to meet you, Stone,' Vida said, a grin spreading involuntarily across her face. "And I wouldn't disrespect you, by giving you anything less than my absolute best. Let's make this match one to remember, yeah?"

As Stone went back to her corner, Vida backed off, to her own. She couldn't help but eye the woman at ringside with a little bit of suspicion, but immediately worked to put such thoughts out of her mind. From what little she'd been able to discern, from her opponent, Stone was sincere in what she'd said. She wanted a good contest out of this, just as much as Vida did. Besides, with a physique like Stone's, she doubted the girl would ever need to resort to trickery, to win a fight.

Putting those doubts out of her mind, Vida braced herself against the ringpost, and tried to ready herself. The young luchadora knew this was a great chance to prove herself. To show the fans she wouldn't back down, to show her friend Santa Tigresa that she could compete, and to show her future opponents the level of skill the young aviodora was going to be bringing to the table.

When the ring bell sounded, Vida sprung forward. Arms raised, legs limber, she tried to be ready for whatever kind of assault Stone might be sending her way.
"Let's."

Stone preferred to be a woman of action rather than words, wanting to keep things as simple as possible. But she tried to sneak a little affection into her reply, all the same. She did appreciate Vida's enthusiasm and fair attitude, and even though she wasn't completely familiar with Friction, she knew that such an attitude was relatively rare. It would be nice to fight with someone who would give her a clean fight. No complications, no cheating, just one on one.

That's how it would be if she had any say in the matter, at least. She followed Vida's gaze to Mako, and gave the tiny terror a quick, hard glare, only getting her trademark 'whatever' smirk back in return. Stone brushed it off with a sigh - so long as she kept her eyes open, it wouldn't be a problem.

The bell rang and Vida bravely went forth, coming straight for Stone, bursting with vim and vigor. Stone loved the energy, but that didn't mean she would hold back. She went running, too, charging towards the little luchadore with powerful stride. She jerked to the side as she came at Vida with a shoulder block, looking to use her weight to drop her flat with one move. Might as well get things started on the right foot.
It cheered Vida, to see how willing Stone was, to give her the benefit of the doubt. A lot of wrestlers might have written Vida off completely by now, but Stone seemed to be just as committed to doing her best, as the young luchadora. However, when the bell rang and the match got properly under way, Vida tried to push those thoughts out of her mind. This was her opponent, after all, and she couldn't afford to lose too much of her time, thinking about how nice, the girl seemed to be.

And from the moment the bell rang, Stone was already throwing herself into this match. With a powerful charge, Stone seemed to be throwing her full weight behind a shoulder block. Still in the process of testing her opponent out, however, Vida had tried to be ready for anything. While taken aback, the luchadora still tried to twist her body, shifting her lead foot behind her and twisting at the hips to move her body away from the path of Stone's shoulder block. If she could avoid the blow, Vida would try and reset her defensive stance, observing her opponent to try and see how Stone might respond. Otherwise, the youthful rookie was going to be in for a world of hurt ...
People always got the idea that just because she was a big girl, she was slow, and going by the nickname 'Stoneâ€
probably didnâ€
t help matters. They were half-right. While she wouldnâ€
t be joining the track team anytime soon, you didnâ€
t get through a tour of duty by being slow on your feet. Stone knew how to move when she had to.
Still, as fast as she was, Vida was quite a bit faster, and Stone couldnâ€
t help but whistle as she dodged the shoulder block, impressed by the agility and the calm way she moved under fire. Catching her would take some time and patience, but once she did…
The key would be to stay moving, force the girl to keep on her toes. As Vida deftly dodged to the side, Stone swung her arm out behind her in a wide arc, aiming for her head with a forearm blow. She didnâ€
t want to hurt her too much, but she was in this ring to win, and she wasnâ€
t going to let her admiration pull back any punches. Vida was going to get Stone in full effect.
Keeping light on her feet was probably going to be the most important thing she could do, Vida realized. Obviously, the notions of out-muscling Stone on the mat was probably out of the question. Keep it fast, keep it light, she told herself. Just wait for the opening to present itself, and take it. Eying her opponent up and down, it was hard for Vida to imagine there were a lot of chinks in Stone's armor, but there had to be something …

Vida watched as Stone recovered from missing the shoulder block. Her arms raised slightly, in a ready stance, the luchadora was impressed nodded, approvingly, as she watched the girl recover quickly and deftly from the miss. A lot of wrestlers might not have recovered quite so deftly. Vida tried to shake the thought off- if she kept going on like this, even to herself, she was going to psyche herself right out of this match.

Caught up in her thoughts, the young latina barely noticed Stone's forearm swing, until it was nearly too late. Quickly, Vida raised her arms to block the blow. Stone's powerful arms caused her some pain, as her forearms soaked the force of the attack, but Vida vastly preferred that, to having to take such a strike with her face. Vida skidded back, on her heels, as Stone's impact. Still, a brief shot of panic got Vida's head back in the same. In response to the attack, Vida took a swift kick, swinging straight for Stone's ribs. Hopefully, she'd be able to catch the powerful woman off-guard, and pay her back for the ache she was now feeling, in her arms.
Wrestling, boxing, street fighting, the battlefield - combat always had a major mental component. Stone had never lacked for stamina, strength and size, but a big part of her game was intimidation. Enemies tended to hesitate when they went up against someone they couldn't even look in the eyes without raising their head.

That was what made Stone a tad cautious with Vida. Most people would keep their distance after sampling her power, giving her the appropriate space. The little luchadore, however, moved towards her. "Ballsy."

She had a smirk for all of a half-second, before Vida kicked her square in the ribs. Dealing with quick melee strikes had never been her strongest suit, this girl had a fairly impressive kick. It was hardly enough to make any serious damage, but it did catch her by surprise and knock some breath from her lungs, stunning her for a golden moment
Vida couldn't quite make out what Stone had just said, but she knew she couldn't dwell on it. It was obvious that her muscular foe knew exactly what she was doing, and wasn't going to hold off on using that sort of skill and power against her. The young latina warrior couldn't help but feel some satisfaction, as she felt her boot connect with Stone's ribs, but she couldn't let it rest at that. Even if it wasn't enough to lay her powerful, still-fresh foe low, Vida knew enough to know that wearing down someone like stone took more than the lucky shot, here and there. It was going to take persistence.

So, after she heard the air escaping from the powerful woman's lungs, Vida lunged at her chance. Pivoting off of her heel, the luchadora kicked again and again. Driving repeated, dedicated blows towards Stone's side, she tried to wear down the woman enough to hopefully get her to a knee. The kicks were delivered with all of the power that the young latina was capable of delivering. She abandoned all hope of caution, any chance of leaving herself able to defend if the momentum of the match shifted. Her only thought was of bringing down Stone a peg, or two. Because if she was able to do that, even for a moment, Vida knew that a wealth of options would open up, for her.
Page 1 of 5 • 1, 2, 3, 4, 5



Similar topics
---
Permissions in this forum:
You
cannot
reply to topics in this forum