Who is online?
In total there are
37
users online :: 13 Registered, 0 Hidden and 24 Guests :: 1 Bot
acuya
,
Daaharu
,
I_care_not_till_I_must
,
Kamoi
,
KillerV
,
Lobo
,
Miss_Blackbelt88
,
Mystery Dragon
,
Novalacrosse
,
OmegaVan0
,
Underdog21
,
wrestleryu
,
Yori
Most users ever online was
155
on Sun Oct 09, 2016 8:33 am
Champions & #1 contenders
Seeking: Friction Spar Match
Mon Nov 20, 2017 6:40 am by Yori
Looking for a spar for
Alexa.
Howdy, I'm new to the forums and figured I should get my, and my characters toes wet with some good old fashion sparring. It can be a one off, or blossom into something else down the road for a friend/rival relationship. Alexa as a character is a fresh face, and an unrefined talent. I don't mind having someone at her skill level to have an event match, or someone superior to her to have a more one sided bout. I'm looking to use this regardless as a way to build …
[
Full reading
]
Comments: 2
Gonna be slow the next week or so... just had surgery IRL
Wed Nov 15, 2017 2:33 am by SleeperAgent94
Hey guys, got back from surgery today. Ruptured abdominal wall. In a LOT of pain right now, so posts will be VERY brief the next few days.
Comments: 6
Character updates.
Wed Nov 15, 2017 4:14 pm by Lotuswarrior
Since I'm starting to get a bit busier here, I'm trying to be a bit more professional. With that I'm going to overhaul my characters and update their profiles or release them all together. I'll post any images here of the characters I release, so that you guys/girls can claim them if you want.
Also looking for some characters to interact with outside of matches.
Comments: 0
Page 1 of 6 • 1, 2, 3, 4, 5, 6

Standard match won via pinfall or submission
After his match with the crazy woman known as Hannah Jericho, Maxi had taken some time off to do some extra travelling. Not too far from Kyoto though, after all Maxi was wanting to make sure he settled in to this place. As much as he had loved wandering the land of Japan, he was starting to get old. Well he was nearing 30, but he was thinking he should start growing up so to speak.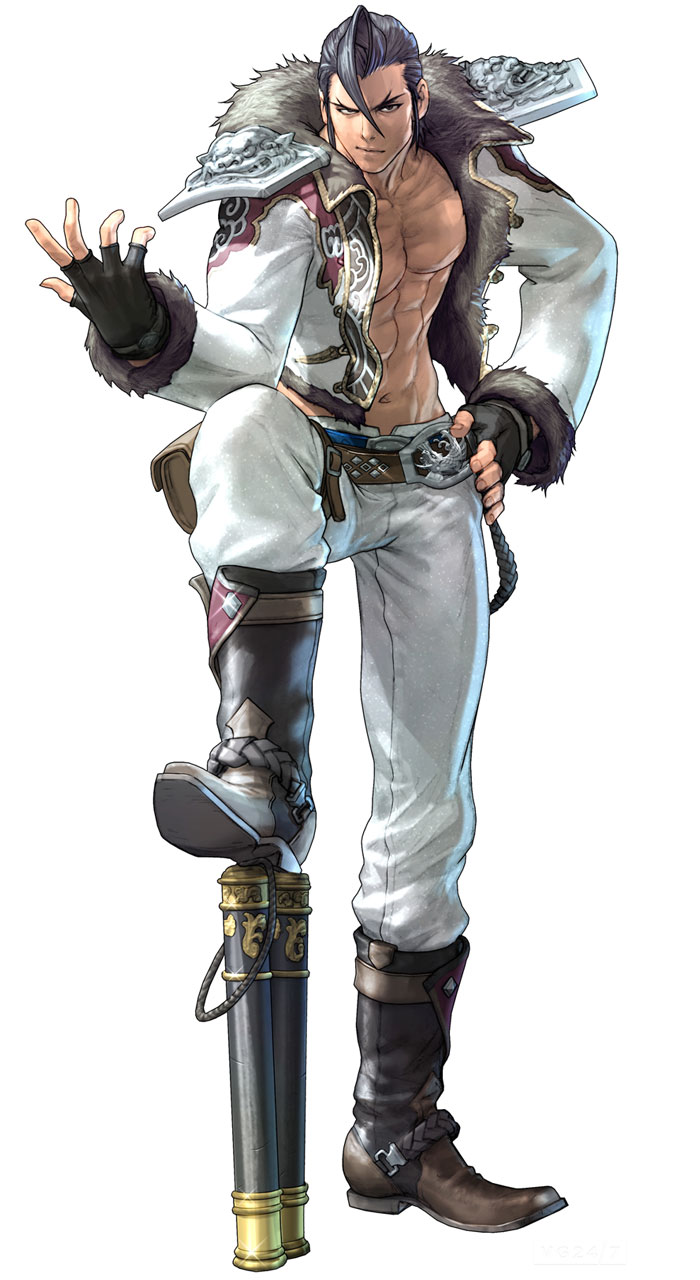 Dressed in his usual attire of a white jacket with no shirt, and white trousers and brown boots. Maxi looked like some sort of traveller of the great seas, in his locker he choose to leave behind his nunchucks. The last time he did it Hannah made him pay for it, crazy bitch if Maxi ever saw her again he'd send her to Davy Jones locker.
Doing some last minute stretching to ease his nerves Maxi looked himself over in the mirror one last time, smirking and admiring his brilliant hair. All thanks to a bit of gel too.
"Okay let's do this." the man from Okinawa muttered to himself as he made his way to the ring area. Standing near the entrance ramp he waited for his theme song to play, sure enough the heroic song [url=http://www.youtube.com/watch?v=_N4Lbd5zaoc:1guxea4q]Sail over the storm[/url:1guxea4q] began to play.
The ex sailor made his way down the entrance ramp, earning several loud cheers. Probably due to the "Lovable Rouge" look that people said he had about him, Maxi entered the ring and made his way over to the far corner. Putting himself on the top and middle ropes like a sort of hammock as he waited to see who he'd be fighting....
Billy Jean Tanner was excited because she is finally facing a man! The AFW was well-known for it's Tension division as much as the Friction division, so she wanted to be diverse in both sides. Sure, it's going to be tough after checking her opponent's profile, but she had to keep her game face on for it's about to go down.
As soon as Maxi got to his place after making her entrance, smoke would suddenly blow from the sides of the walkway's entrance as a Wild Western desert showed in the background. Coming in was a silhouette of a rider and a stallion coming to the front. The song "Renegade" by Daughtry was starting to play, the silhouette got closer and closer. When it got closer, more smoke blew in and in came a cowgirl riding on that stallion which surprised the crowd. It was the Rebelle.
As the music continued, Rebelle would immediately get off before slapping her stallion to exit to the side before turning her gaze to the ring ahead. The cowgirl began to walk through the "dusty" smoke as several smoke balls shot up into the air. Without gazing up at them, she immediately drew her pistol and shot rubber darts to make those balls burst smoke for theatricality and getting the crowd hyped. She would spin that pistol around and around within her finger to show her mastery in fast drawing as she got closer to the ropes.
Rebelle then ran before going up the ramp and grab the top rope to flip over it and into the ring. Afterwards, the cowgirl would do a classic Western pose before one more smoke bomb shot up behind her. She would fire it without turning around and blew out the smoke from the gun before the song ends with her smirk.
"Howdy, partner..."
_________________
Focusing on good old fashioned basics and just having fun. Nothing else and nothing more.
The World of Dynamo
Maxi was sizing up for he was going to fight, seemed like the wild west was as popular as pirates these days. Maxi was about to go on a "Back in my day." inward rant but he decided to cut it for now, he had a fight that he needed to get into. Certainly theatrical to be sure, he didn't bother with anything like that. But he's was old enough to know each to their own.

"Not bad, almost as good a shot as a naval marine. But you know guns are heavily banned in Japan right? When I toured my homeland all I had was my nunchucks and the clothes on my back." Maxi said as he got out from his hammock stance on the turnbuckle.

The man from Okinawa removed his coat and hung it onto the iron post, his body was arguably in peak condition. Maxi flicked his hair once before settling into his jeet kune do stance.

"Might want to tell me your name, I'm Maxi Soryuju from Okinawa. Bring it babe." he said as he edged his way towards her once the bell rung.
"Aww, don't worry about that. The folks here told me it was alright as long as mine don't have no bullets." Billy Jean would put away her holster and guns off to the side as Maxi put away his coat. She has to admit, he looked very muscular, but she couldn't let that admiration stop her from fighting.

The cowgirl then tipped her hat and said, "Pleased to meetcha, Maxi. I'm Billy Jean. Billy Jean Tanner. But you can call me "The Rebelle"."
_________________
Focusing on good old fashioned basics and just having fun. Nothing else and nothing more.
The World of Dynamo
"Rebelle huh? Honestly kids these days, going around and giving yourself fancy nicknames." Maxi said in response, lightly shaking his head with a smirk.

Once the bell rung Maxi would quickly move forwards and fire his leg out, hoping to hook it behind Rebelle's ankle to force her to a kneeling position. Delivering a swift kick to her gut with the same leg to knock her down, Maxi would then move backwards doing a short hop. He used this double combo several times, usually took people off guard considering how he did it.

"Hwoooooo..." Maxi would mutter out.
Last edited by 11503 on Sun Jul 20, 2014 12:35 pm; edited 1 time in total
The cowgirl nodded and said with a smile, "Fancy, yes, but often times, I like Billy Jean. And even a plain name like Maxi suits ya too." Billy Jean fixed up her hat as the bell rang, motioning for her to get in her fighting stance. Her eyes fixated upon Maxi as he began to move in, doing her best to be aware of what might happen next.

However, she wasn't ready for the guy to shoot out his leg to trip up her ankle from behind. That made her get in a kneeling position as Maxi was also moving in for a kick to the gut. Rebelle would try to use her available arms to block that kick before he jumped back. If this worked, the cowgirl might get pushed back a bit, but she'll still be okay.
_________________
Focusing on good old fashioned basics and just having fun. Nothing else and nothing more.
The World of Dynamo
"Tch!" Maxi let out as his kick attempt was blocked by Rebelle using her arms, he caught off so many opponents with that move. But it seemed Rebelle had luckily guessed he was going to attempt that move, Maxi had moved backwards into the centre of the ring. Resuming his Jeet Kune Do stance.

Maxi decided it was time to try something a little stylish, it was early but he figured why the hell not. So Maxi would attempt to rush forward and quickly spin around, hoping to collide the back of his fist to the head of Rebelle.
"HWWOOOOOAAA!" he'd yell out as he performed the move.
Last edited by 11503 on Sat Jul 26, 2014 11:11 pm; edited 1 time in total
Rebelle quickly shook her arms a little after her blocking had worked against Maxi, but that only was the beginning of the match. It was about to get tougher if the cowgirl doesn't get it together an fight back. As she was starting to stand, Maxi was resuming his stance before rushing forward. Her eyes focused on him as she had to try and get out of this situation.

Soon, Rebelle had an idea as she smirked and thought, "Not so fast, varmint!"

She would attempt to duck under that fist and charge in to tackle at Maxi's body. If this worked, she would go on top of him and started her own ground pounding.
_________________
Focusing on good old fashioned basics and just having fun. Nothing else and nothing more.
The World of Dynamo
Maxi's backhand caught nothing but air as Rebelle had ducked under it, and as his body turned around to face her he was tackled harshly to the ground.

"Deh! Watch the hair!" Maxi shouted out as he hit the floor with Rebelle on top of him, but Maxi didn't panic. In the years he spent wandering the land of Japan he'd gotten into fights with several different marital artists who knew MMA, so his experience kicked in. Maxi would spring into action, wrapping his legs around the waist or Rebelle for a bodyscissors.
Rebelle managed to get Maxi to the mat, which was quite difficult considering how impressively fast he is. Once she got on top, she didn't waste a single second to throw her own two fists to bring about her beat down. She had to at least get a few hits in hopes of Maxi taking some damage before he did anything else. Soon, the cowgirl felt Maxi's legs wrapping around her waist and she was in a tight squeeze right now.

Grunting as her waist was feeling the pressure, Rebelle tried to ignore it as she kept on throwing her punches.
_________________
Focusing on good old fashioned basics and just having fun. Nothing else and nothing more.
The World of Dynamo
Page 1 of 6 • 1, 2, 3, 4, 5, 6


Similar topics
---
Permissions in this forum:
You
cannot
reply to topics in this forum