Who is online?
In total there are
27
users online :: 10 Registered, 0 Hidden and 17 Guests :: 2 Bots
acuya
,
Clobber Jobber
,
dlamp
,
Harrier
,
Iron Soldier
,
Liesmith
,
Miglico
,
PrizewellStar12
,
TheWamts
,
Vcom7418
Most users ever online was
155
on Sun Oct 09, 2016 8:33 am
Champions & #1 contenders
Belated Apologies
Sun Mar 26, 2017 9:58 am by Clobber Jobber
So, I'm not super fond of doing non-match threads because it messes with my organization, but I feel I owe everyone an apology. I just kind of up and dissapeared for, what, a few months? With the exception of one wave of posts, I've been super quiet, and a lot of threads have been held back because of me. So, I'm sorry to everyone about that, and I'm going to at least get another wave in.
To explain myself a bit, I've had a few things going on that slowed me down. For the first couple months, …
[
Full reading
]
Comments: 0
Looking for debut matches/RP's/microphone exchanges/Gym sessions/What have you
Sun Mar 26, 2017 6:14 am by JohnnyFlash
Hey gang!
According to our wonderful administrator
Person
I am happy to report that both
Buzzy Armstrong
and
Johnny Flash
have been deemed acceptable. Woohoo!
Logically, the next step would be to get their proverbial balls rolling with their respective debuts. I am interested in any kind of
match
,
promo segment
,
gym meetings
,
backstage
elbow rubbings, or whatever else have you with either of the two boys. I could always just do an open promo but I am up for ideas and story building with …
[
Full reading
]
Comments: 2
i am sorry
Sat Mar 25, 2017 2:51 pm by xalex
Hey guys
I won't talk much about it just wanted to put it out here
I need to step back from are dramatically because of stress in the uni and some problems of mine
I will keep working on the ppv matches I am in and maybe one or two more but to the rest I need to say sorry
Thanks for understanding
Comments: 4

Name:
Patty O' Malley
Sex:
Female
Age:
20
Eyes:
Blue
Hair:
Brown
Height:
5"1'
Weight:
100 lbs
Nationality:
United States of America (Miami, Florida)
Favored Moves:
Mike Check: When in trouble, B.B. throws her microphone at her opponent, then runs away as fast as her legs can take her.
Pepper Spray: She carries around pepper spray and will mace a bitch in the face if he/she tries to attack her. Then she runs away.
Entrance Music:
Too Much Time On My Hands by Styx
Appearance: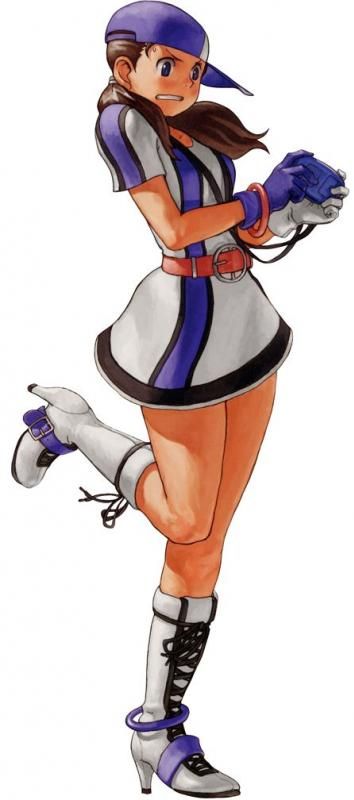 Personality
:
Patty is the consummate journalist, 100% professional, at all times! She doesn't engage in tawdry gossip, she roots out the hard facts, answer the tough questions that nobody wants the answers to be need anyway because the truth is important! That's all she's ever been after, the truth! And she'll get the truth, no matter how much she has to roll around the dirt with her shovel of honesty and her gloves of elucidation!
When a feud begins to brew, Patty will be there!
When crucial contracts are being signed and titles are changing hands, Patty will be there!
And when a bitter brawl breaks out in the backstage and chairs begin to fly, Patty will not be anywhere near that shit! But she will stand a comfortable distance away and chat with the loser once he/she wakes up and is still coming out of unconsciousness with a pliable mental state.
Past:
Patty came from humble beginnings, but even in her younger years, she knew she was destined for greatness! The daughter of a renowned news anchor, Patty followed in his footsteps from an earlier age. In elementary, she recorded, hosted and co-hosted her own close-circuit television program for the school! The students loved it - the ones who could appreciate fine programming and the occasional sock puppet sketch - and she was an instant hit!
From there, she went on to bigger and better things, taking speech classes, learning the tricks of the trade, conducting mock interviews,  getting her associates in journalism, waiting for the day when she could start her career.
Until disaster struck!
Her father's landmark show, To Snag A Pedophile, was cancelled and her father was sued under heinous pretenses, citing that he'd faked the internet chat logs in order to bolster ratings. Her family's name was shamed, her career killed before she even had the chance…
in America!
However, she found out that the Tension brand of AFW was looking for someone to do backstage interviews. Always eager and intrepid, she decided to move there and give it a shot, hoping she could use it as a springboard to fight her way back across the ocean...
Attire: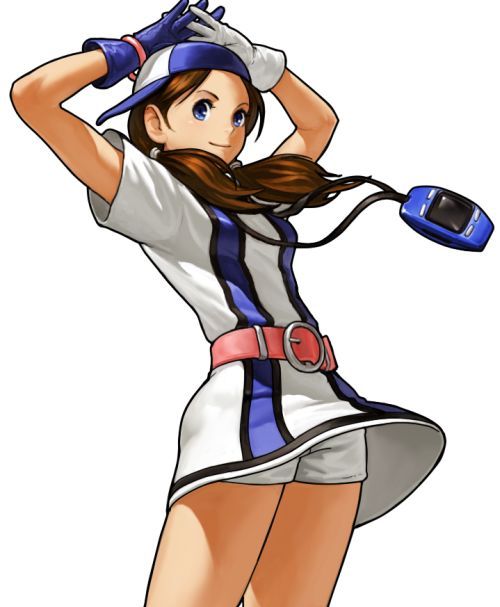 Last edited by acuya on Fri Oct 10, 2014 8:12 pm; edited 4 times in total

Breaking the Tension! Episode List
Season 1
EPISODE 1: The Takeuchi Siblings
Patty O' Malley makes her way down to the Takeuchi estate to get up close and personal with the newest and most extravagant wrestling siblings in the business.
EPISODE 2: Charlie Haines
This time Patty tracks down a fresh young superstar on the rise - Charlies Hainer, Tension's newest high-flyer!
EPISODE 3: Melissa Sellers
Patty scores her biggest get yet - Melissa Sellers, Tension's notorious GM!
SPECIAL: Pre-Royale Interviews
Patty tries to get some thoughts from the Battle Royale contestants before they begin what might be the second most important match of their careers...
EPISODE 4: Jackie-Saint Michael
Patty gets down with a fellow Irish Woman...who puts her down.
EPISODE 5: Bryan Daniels
After the harrowing experiencing with Jackie, Patty tries out a little eye candy.
EPISODE 6: The Ishii Siblings
Patty meets with Tension's hottest new brother-sister duo!
EPISODE 7: Domino
Patty makes her in-ring debut! Sort of!
EPISODE 8: Emilia Hawthorne
It's time to go upscale! Patty sits down and meet with Tension's newest breaker of men,the decadent and urbane Silver Scorpion.
Last edited by 12547 on Sat Sep 13, 2014 5:45 pm; edited 3 times in total
SEASON 2
EPISODE 9: Who Is SEME?
Patty's back with a new season, a new set, and new people to interview, as she tries to get to the bottom of the newest group trying to make waves in the Tension waters...
---
Permissions in this forum:
You
cannot
reply to topics in this forum