Who is online?
In total there are
39
users online :: 9 Registered, 0 Hidden and 30 Guests :: 2 Bots
Daaharu
,
Edmund
,
killcarrion
,
Lobo
,
LunarWolf
,
Nelv
,
Person
,
Tarantulust
,
Yori
Most users ever online was
390
on Tue Jan 02, 2018 2:02 pm
Champions & #1 contenders
Looking for character debut
Sat May 26, 2018 9:07 pm by Hedgehawk
Hey Guys,
So i have finished rounding the basics off my new guy
Ichiro Kuo
.
I was wondering if anyone would be up for threading with him for his debut. It doesn't have to be match, it can be some backstage stuff. Just wanna set something up to get the creative juices flowing.
Comments: 0
Highfly Flying Out Of Town
Tue May 22, 2018 1:31 am by HighFly
Hello everyone, I just wanted to inform all I have threads with that I will be gone from this coming Wednesday through Sunday. I won't be able to post consistently if at all during this time, but I will try to make up for it next week! I am sorry for the inconvenience to everyone.
Comments: 7
Page 1 of 8 • 1, 2, 3, 4, 5, 6, 7, 8


[align=center:160ii454][url=http://afwrpg.informe.com/forum/tension-pro-females-f61/ninjette-t9899.html:160ii454]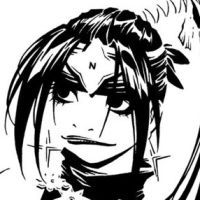 [/url:160ii454][/align:160ii454]
[align=center:160ii454][size=150:160ii454]Kozue "Ninjette" Kaburagi[/align:160ii454]
[align=center:160ii454][size=120:160ii454]-vs-[/align:160ii454]
[align=center:160ii454][url=http://afwrpg.informe.com/forum/post263749.html?hilit=sanosuke#p263749:160ii454]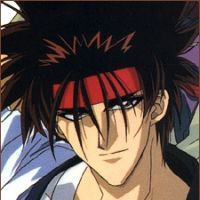 [/url:160ii454][/align:160ii454]
[align=center:160ii454][size=150:160ii454]Sanosuke Sagara[/align:160ii454]
Match Type:
Hardcore
Winning Conditions:
Pinfall, Submission or Knockout
Victory Conditions:
NHB, Falls Count Anywhere
---
Oh, yeah. A match. Hardcore. Just what Kozue needed.
Kozue loved Tension. The action. The lights. The noise. The ring. The craziness of it all. That weird smell of popcorn and hot dogs and soda spilled on the floor from some fat guy who was getting way too much into the whole damn thing. She soaked it all in as she made her way down to the ring, bobbing her head along with the entrance [url=https://www.youtube.com/watch?v=1zuJvYD5MEc:160ii454]music[/url:160ii454] and enjoying the dimmed lights they had for her - now that she was getting a little notoriety, she'd managed to convince them to spice up her start-up. Not much, but the way things were going? She just might be able to get them put in a fog machine for her, when all was said and done. Crossed fingers, baited breath.
She did a quick dash around the ring, hitting a line of high-fives, the full circuit, before she came back to the front and rolled under the bottom rope, popping into a crouch and thrashing along to the music for a moment, before she stood up and took the microphone from the ref - tonight, she had a little something to say.
"Okay, okay, cut the music." She chopped her neck, cutting off the Minibosses before they could get to the main riff. "Yes, I do have a voice, I can speak, surprise, surprise." She started to circle around the ring, giving out a few photo-ops as she moved. "Now, in a minute, I'm going to give you guys what you paid to see - me beating the shit out of, uh...one sec." She reached into her top and pulled out the program, looking it over. "Ah. Sanosuke Sagara. More alliterative naming, nice."
She folded it into a crude paper airplane and tossed it into the audience...sure enough, a few guys went diving for it, like the the damn thing was worth something. "Anyway, we'll get to that in a second. But before I do, I got to get a little something off my chest. What little of it I have." That one got a few chuckles from the peanut gallery, not that she minded. She was a lot less 'top-heavy' than most AFW girls. No sense denying it. "I'm guessing some of you think this is going to be another one of those 'It's all about the fan' bullshit moments. You know, I come out here, I tell you all how awesome you are, how it's all about you, not about me, blah blah blah."
She did a little air-jerking. They got the message.
'Look, I'm not gonna patronize you guys - you know how it works. You pay money. You get matches. It's business. You're adults. You want to see some of the fucking hardest wrestling this company's ever had. You didn't come to see two little midgets wrestle, or to watch two girl diddle each other in the ring - no, you want action, right!"
"RIGHT!"
"You want high-flying craziness, right?"
"RIGHT!"
"You want to see a real damn match, right!
RIGHT!"
She pumped her fist out to the audience. "So that's what you get from me. Hand on heart, as long as I'm in this ring, win or lose, I'm going to keep giving you the best I've got. That's the promise - no nonsense, no bullshit, just straight up business from start to finish!" She threw her hands up, hyping the crowd up, whipping them into a frenzy. Loud. Obnoxious. Disorderly. Reminded her of home.
"Let's do this!" She tossed the mic over her shoulder, not particularly caring where it landed, as she bounced back, loosening up while Sasuke arrived.
Last edited by 12547 on Sun Jun 29, 2014 11:07 pm; edited 1 time in total
Sano stood backstage stretching as Ninjette made her entrance which was followed by her speech. "Man she sure likes to talk." Sano said as he waited for his opponent to stop talking so he could make his entrance. Sano's entrance was less spectacular than Ninjette's and as Sano walked down to the ring he waved to the fans before slidding into the ring and looking at Ninjette. "That was quite a speech. Too bad i am still going to kick your ass around this ring." Sano would say before cracking his knuckles. "Just don't complain when you get hurt alright because i don't think i am going to hold back."

_________________
Characters

The Den
For all the complaints Tension got about being full up on assholes, Kozue's experience with it had gone off pretty well. Most of the guys she'd met so far had been decent - Damus and King were big exceptions, but it wasn't like Friction didn't have more than its fair share of bitches running around. As near as she could tell, there weren't enough bad apples to ruin the barrel.

But it didn't surprise her when Sanosuke showed up all full of cock and swagger. She was overdue for this sort of thing, really.

"Really?" She leaned back against the ropes, her eyes dropped. Idle. Bored. "You don't think you'll hold back? So there's some uncertainty? See, me, I know I won't hold back. So I guess that's the difference between me and you - I'm ready for this, you're not. You need a minute? Pep talk? Want to hug it out?"
Sanosuke couldn't help but laugh at Nnjette's response "If you think you are ready for me then you have no idea who you are up against." Sano said as he would punch his fists together. "I just hope you can stay conscious long enough to give me a good fight." Sano would say as he would hear the bell ring in the background. "Ok, here comes your beating. I hope you can handle a little pain." Sano would say as he would try to start things off with a nice and simple punch to the face.

_________________
Characters

The Den
"Well, you're right about that - I have no idea who I'm up against. Haven't heard shit about you. The only reason I know your name is because one of the guys in the back said it while I was gearing up. You gotta work on publicity." She was trying to get under his skin, but that was pretty close to the truth - she didn't put a lot of effort into studying her opponents, but there wasn't terribly much to find on this guy in the first place.

He was confident, but Kozue didn't have to wait long to find out what he was working with - the bell rang, and he showed her firsthand.

A punch. Just a simple punch. Not a running punch. Not a punch off the springboard or something. Just. A punch. Little insulting, really.

Instead of moving away, she moved towards him, grabbed the punch by the wrist, turned into him and jerked forward, flipping Sanosuke over her shoulder with a classic judo throw. "I can handle a little pain, yeah. Can you?"
Sano was a little surprised when Ninjette caught his fist and tossed him to the ground with very little effort but if Sano was one thing, it was that he was persistent. Sano quickly got to his feet before charging at Ninjette to try and clothesline his opponent to the mat. "Oh don't worry about me. I can handle more than you can dish out." Sano said as that was mostly true as he was known for his legendary endurance.

_________________
Characters

The Den
Kozue was surprised by how quick he managed to get up. It wasn't like she expected the judo throw to KO him or anything, but damn, the guy tanked it with crazy endurance - putting him down for a three-count was going to take a little bit. She'd get it done, sure, but she knew a pain in the ass when she saw one.

The clothesline was a simple move, but the sudden rush caught her off guard and put her flat on her back with a loud smack, groaning. She was hurting, but she pushed past it and tried to roll up to her feet - the exact last thing she needed was to be pinned under a guy twice her size and ten times her ego.
Sano couldn't help but smirk as he knocked Ninjette to the ground. "Come on, where is all of your trash talk now." Sano said as he would wait for Ninjette to try and get to her feet before sprinting at her and attempting to spear Ninjette back down to the mat. "I told you i was not going to go easy." Sano would say before trying to mount Ninjette and pepper her face with some stiff punches. "I hope you don't mind if i ruin some of those pretty features of yours." Sano would say as he tried to punch Ninjette in the face.

_________________
Characters

The Den
Kozue started to rise up, but before she even had the chance, Sanosuke was all over her, taking her down with a hard spear and knocking her flat. He mounted her and throwing blow after blow. She took two in the face before her guard came up, letting the rest slam into her arms and giving her some protection. Not much, but some.

It hurt, but that wasn't the worst part. No, it was the talking that really bugged her. Sanosuke seemed to be in love with the sound of his own voice. One of those kind of guys, great.

"Fuck off, man, the match just started." She brought her leg up from behind and tried to wrap her calves around Sanosuke's neck, looking to pull him off a scissorhold and get some squeeze on him. "You've been fighting too many little girls with chests bigger than their waste. I ain't like that."
Sano continued to hammer away at Ninjette's arms as he wanted to crush her guard and get down to doing some real damage but before he could Sano felt Ninjette's legs wrap around his neck. "Shit." Was all Sano could say before he was tossed off of Ninjette. "Now i do enjoy fighting a bimbo ever now and then but they never pose a real challenge." Sano said as he tried to pry Ninjette's legs apart by brute force so they would stop squeezing him.

_________________
Characters

The Den
Page 1 of 8 • 1, 2, 3, 4, 5, 6, 7, 8


---
Permissions in this forum:
You
cannot
reply to topics in this forum