Who is online?
In total there are
35
users online :: 9 Registered, 1 Hidden and 25 Guests :: 1 Bot
Deus001
,
Kelsea
,
Link-mon
,
ownagegamerz
,
Person
,
RadiantKarna332
,
shanecawf
,
Underdog21
,
Yori
Most users ever online was
390
on Tue Jan 02, 2018 2:02 pm
Champions & #1 contenders
Explanations and Apologies
Sun Mar 18, 2018 10:02 pm by acuya
Okay, so.
As some of you may have noticed, the Entropy Title Match from last year's Summer Splash has come to an abrupt conclusion.
The reason for this is because my match with Lies was taking too long, and with the next Summer Splash coming up, the Entropy Belt needed to be put in play for this year.
I won't get into the specifics of WHY that happened, suffice to say it ultimately comes down to my fault, I think. For those who haven't been here long, back in the day, I had a problem with …
[
Full reading
]
Comments: 1
A match for Takeichi
Mon Mar 12, 2018 7:31 am by GrandAkumaShogun
Since both Imai and Takeshi are currently involved in matches I was wondering if anyone is interested in taking on my first wrestler I made for here, Takeichi Mori. His profile says he's a jobber but I intend to change that and hoping a match can help with that. Anyone interested please get in touch with me on here in a pm.
Comments: 1
Posting delays
Fri Mar 16, 2018 4:08 pm by Yori
Howdy.
Should have made this sooner, since I hadn't informed everyone I have threads with. Posting has been and will be sporadic from me for a bit since I am in the process of moving. I have interwebs again, so now it is only a matter of finding the time. I won't be fully back until the tail end of the weekend (I hope) but I will be sprinkling posts out a bit when I find the free time.
Stay classy.
Comments: 3
Page 1 of 4 • 1, 2, 3, 4


Standard pro wrestling match to pinfall,submission or KOAmi Takeuchi vs Volcania
Its been a busy few weeks for the supermodel Ami, with her new wrestling career running along the same time as her modelling photoshoots etc. She had been scheduled for 2 matches already and this was the third against a Friction wrestler named "Scarlet". Ami didnt know about this wrestler before- first time she ever heard of her actually! Oh well, she didnt mind. As far as she was concerned all she cared about was bagging a win to boost her early wrestling career.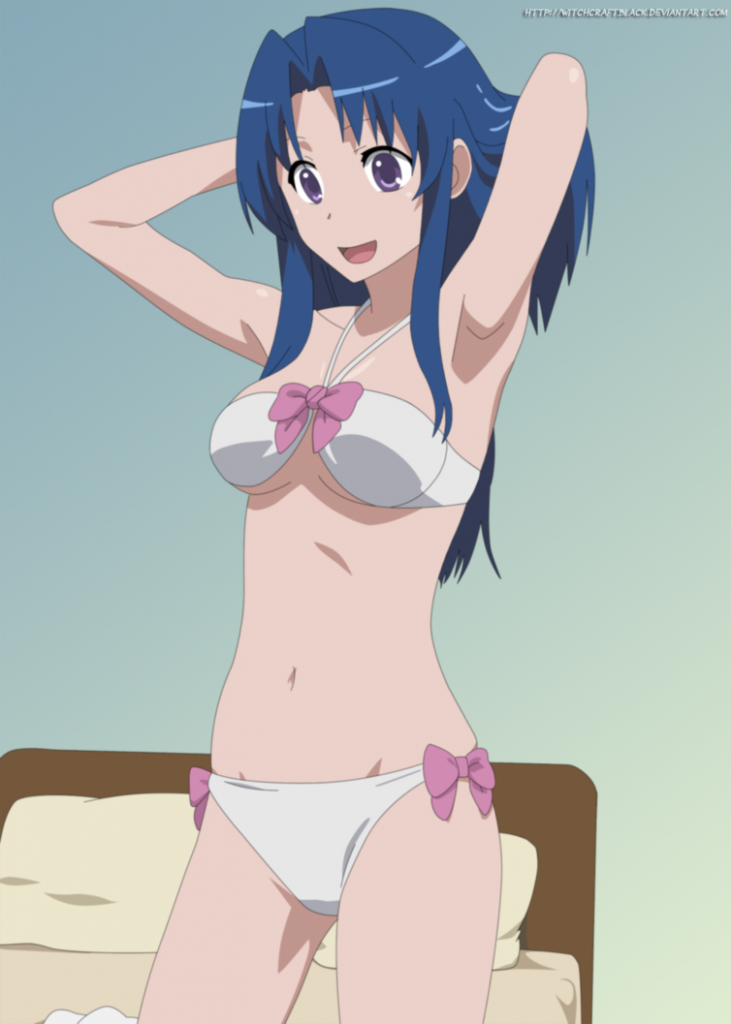 The "Supermodel" was back in her own VIP wrestling locker room, already changed in her wrestling attire. She was looking herself in the mirror while applying some light make up on her cheeks and dark eye-liner . Her knees bent inwards as they touch each other as she bent low a bit, pouting while she puts on some pink lip balm. "Oh- you sexy thing! Mmmuuahhh
*blows kiss*
cant wait to get in the ring and put on a show against some nerdy volcan- volkain...vol- oh whatever she is!" she said brushing her hair back with her hands. She sat down on the wooden bench and put on her black leather wrestling boots, lacing them up as she heard a knock on her door.
*knock*knock*
Ummm who is it?" Ami asked in a sweet tone, always ready to please the cameras if the paparazzi shows up. "M-miss Ami, your match is due next soooooo um if your..." someone replied to her from behind the door. It was her manager Kyle, "Oh...its just you, whatever" she said as she got back to her arrogant tone as she rolled her eyes. She got up and got out of her locker room and headed out to make her way to the AFW wrestling arena. " Lets go, you moron" she said snapping her finger as her manager followed her with some files in his hand.
The "Supermodel" made her way backstage as she neared the arena, brushing past the curtains she made her way to the entrance ramp. She stood there as she struck a pose with her hands up in the air with her hips swaying, slowly making her way down the ring ramp while ignoring all the fans in the crowd. She got up on the steel steps and entered the ring through the middle ropes, making her way to the corner she did some leg stretches before resting her back against the turnbuckle gripping the ropes on either side as she awaited her opponent.
"Ok lets bring this Nerd-O out so I can teach her a lesson not to leave the library" she snorted.
Last edited by 12085 on Mon Jun 23, 2014 6:26 pm; edited 2 times in total
(What kind of boots is Ami wearing for this?)
Ami was out making her first appearance and Scarlet aka Volcanica was watching the way she walks to the ring. Being a "nerd" that she is, she knows that she seems to look at herself as superior amongst all who stand before her. That kind of attitude is something she doesn't like in a person and she may have to set things straight.
As soon as Ami was done with her entrance, "Faint" by Linkin Park started to play as four lights appeared and started to circle the arena. When they hit the center, a massive fire erupted at the start of the heavy metal guitar. Once the fire died down, there stood a Volcanica wearing a dark red sleeveless jacket with a gag covering her nose and mouth, black fingerless gloves, dark red pants and boots, and flaming hair.
She started to street dance as the first verse started out, but before the chorus came in, she jumped and pointed at one side and one fire erupted (not harming the audience though mind you). The same happened as she pointed to the other side. She then began to do a cartwheel and three flips while heading to the arena, and every time she landed more fire burst out. Then she back flipped to the top rope, keeping her balance, and finally did a double axle into the ring.
Volcanica's hand also caught on fire but she sucked it up surprisingly and blew out smoke into her hand before the fires died out. She looked at Ami with fire in her eyes and pure determination on her face.
Last edited by 971 on Tue Jun 24, 2014 7:53 am; edited 2 times in total
_________________
Focusing on good old fashioned basics and just having fun. Nothing else and nothing more.
The World of Dynamo
(Black leather wrestling boots, till her calf)

Ami was impatiently waiting for her opponent to show up as she fidgeted with her nails and yawned until a massive fire erupted at the edge of the entrance ramp. "WHOA!" she said as she got startled by that firey entrance. As the fire settled down, there stood the "Supermodels" opponent Volcania. I guess now we know why shes called Volcania! Ami grit her teeth in anger as she watched her opponents unique and stylish ring entrance with lots of pyro effects and acrobatics.

As her opponent made her flashy entrance inside the ring the two wrestlers eye's caught each other from either side of the ring corners. Ami grinned as they both glared at each other, flicking her hair back with her hand "Pffft!" she snorted at her. "Nice entrance, you should have joined the circus and not the AFW, nerdling"she continued to talk smack to her opponent, eager to see Volcania's reaction. Her hands were on her hips as she licked her lips a bit as well before shifting her neck side to side for some neck exercises.

She slowly began to move to the center of the ring, waiting for the bell to ring so that she can show this Nerd what pro wrestling is all about. Her hands were up high as she would invite her opponent for a classic collar and elbow lock up as soon as the bell would ring.
Volcanica only said nothing and looked very stoic as Ami was talking smack at her. She didn't dare to speak until the time comes for the strike to hit when Ami least suspects it. As Ami made her way to the center of the ring, Volcanica would crack her knuckles and neck to relax herself before fighting.

The redhead would follow Ami's invitation for a collar and elbow lock up and walked over to her for both to lock up against each other. Once this is done, she would do her best to hold out Ami's strength so she herself can push also.
_________________
Focusing on good old fashioned basics and just having fun. Nothing else and nothing more.
The World of Dynamo
The supermodel was annoyed at her opponents silence and stoic facial expression. She raised an eyebrow and pouted in dissatisfaction, before long she took up her collar and elbow lock up position and waited for her opponent to make her move.

Volcania decided to take her up on that offer and took up a similar position as Ami's and they both lunged in at each other in the middle of the ring, locking up in the collar and elbow grapple. Ami lunged in with a grunt, as her hands slapped around her opponents collar as she planted her boot down hard onto the ring canvas as she attempted to push her opponent back into her corner. Surprisingly, Volcania was able to match her strength and it was a stalemate.

"Ngggghhhh...come on" Ami cursed as she still attempted to push her opponent back into the corner.
Volcanica continued to try and keep up with Ami's strength. Due to her facial expressions, the supermodel looks like she was about to flip from not having the redhead to do as she was hoping to. Still, that wouldn't stop the fire-headed girl to fight.

Seeing that the direction was at the turnbuckle, Volcanica had an idea. She would attempt to spin and throw Ami to the corner behind her. If she slams against it, the redhead would follow with a shoulder tackle against the turnbuckle to double the damage.
_________________
Focusing on good old fashioned basics and just having fun. Nothing else and nothing more.
The World of Dynamo
It was a heated contest, the two wrestler slapped into each other in the lock up and now looked to gain control. For a while it was more or less stalemate, with Ami trying her all to push her body into Volcania and use her strength to push her firey red headed opponent back into the corner.

It started to work! Ami began pushing her opponent back into the corner step by step and as the corner turnbuckle edged closer....suddenly the roles were reversed! Volcania spined around and countered as Ami was the one who was shoved into the corner turnbuckle, which was followed by a shoulder charge into her gut. "OOUUFFFFF" the supermodel moaned out loud as she slumped into the corner.
Volcanica's reversal had worked to her liking and Ami was slumped against the turnbuckle after being slammed against it. Her eyes remained focused on the supermodel as she had a lot more to dish out. She was just getting started and she's ready to teach this girl a lesson in not underestimating your opponets.

Quickly, the redhead would grab at Ami's legs to try and pull her to the center of the ring. If this worked without distraction, she would get those legs under her armpits and turn her over to sit on her back for a Boston crab.
_________________
Focusing on good old fashioned basics and just having fun. Nothing else and nothing more.
The World of Dynamo
The supermodels eyes were wide opened as she was caught off guard by that quick counter. As she shook her head and tried to gather her thoughts on what just happened , she felt her legs being pulled from right under her feet as she fell down on her back near the turnbuckle, letting out a grunt. *THUD* "Uhhhh....ow crap" she cursed out, clutching her back.

It wasnt over yet, she was dragged to the middle of the ring and flipped over onto her belly and she soon felt Volcania's weight ontop of the small of her back as she trapped her legs under her armpits and pulled back in a vicious Boston crab. Ami's teeth gritted in pain as she shook her head, her fists pounding the mat as pain ran through her back. She began to bridge up just a bit as her forearms were pressed on the ring canvas as she tried to crawl on her belly towards the ropes, her arm extended as much as it could to grab the nearest bottom rope for a rope break.
Volcanica seemed to have gained the upper hand now as she locked in the Boston crab. She can feel Ami pounding the mat in pain and trying to move to the ropes. The redhead would only keep her in the hold as best as she could before grabbing the ropes. Once Ami did, she would release her and back off.

As Volcanica backed away and stood, she would say in her true British voice, "Pitiful...and here I thought that a supermodel can actually wrestle rather than look the bloody part."
_________________
Focusing on good old fashioned basics and just having fun. Nothing else and nothing more.
The World of Dynamo
Page 1 of 4 • 1, 2, 3, 4



Similar topics
---
Permissions in this forum:
You
cannot
reply to topics in this forum