Who is online?
In total there are
30
users online :: 9 Registered, 1 Hidden and 20 Guests :: 2 Bots
acuya
,
Cicilia
,
killcarrion
,
Lobo
,
LunarWolf
,
Nelv
,
OmegaVan0
,
Person
,
Yori
Most users ever online was
390
on Tue Jan 02, 2018 2:02 pm
Champions & #1 contenders
Looking for character debut
Sat May 26, 2018 9:07 pm by Hedgehawk
Hey Guys,
So i have finished rounding the basics off my new guy
Ichiro Kuo
.
I was wondering if anyone would be up for threading with him for his debut. It doesn't have to be match, it can be some backstage stuff. Just wanna set something up to get the creative juices flowing.
Comments: 0
Highfly Flying Out Of Town
Tue May 22, 2018 1:31 am by HighFly
Hello everyone, I just wanted to inform all I have threads with that I will be gone from this coming Wednesday through Sunday. I won't be able to post consistently if at all during this time, but I will try to make up for it next week! I am sorry for the inconvenience to everyone.
Comments: 7
Page 1 of 6 • 1, 2, 3, 4, 5, 6


Standard match tag team rules, won by pinfall or submission.
Quite recently the United Kingdom Elite, led by Ryan Knight "The paragon of Britain" had been making quite an impact in the tension arena. Alongside his Sister Lucy and his right hand man John Carnaby, they'd been really making a nves. Of course there was still critics who smashed them, but truth be told the UKE couldn't care less about that.
In the back Mr Knight prepared for his match, it'd been a good long while since he last teamed up with his Sister Lucy. Back when they toured Asia they tag teamed in China, but since they got to the AFW they just didn't have the opportunity.
"Ready bro?" Lucy asked as she checked herself over, performing some leg stretching on a bench.
Ryan let out a smirk of confidence, running a hand through his blonde hair.
"Of course Lucy, I thought you would know that by now." he said as he grabbed his nearby fake rapier.
The stage hands then told them it was time for the pair of them to make their entrance. John Carnaby, the Knight's squire as some fans called him was busy getting a car MOT done. So he was not present for this, Ryan was kinda hoping he was. He knew the people that he and Lucy were going up against wouldn't hesitate to use cheating methods, but perhaps they could use that against them.
Regardless it was now time for Ryan and Lucy to make their entrance. Their theme song played as the arena went black, once [url=http://www.youtube.com/watch?v=4i1UfqXpvUc:3d7e03bd]Imperial Code[/url:3d7e03bd] played for about 20 seconds the pair appeared. They earned several cheers and boos, Mr Knight smirked and sipped a glass of red wine held in his gloved hand.
They walked slowly, looking around the arena as they got near the ring. Once they entered, Mr Knight would sit at the far back of the ring atop the turnbuckle. Crossing his legs and sipping his wine like he was atop a throne, Lucy meanwhile would occupy the other one. Lying atop it like a hammock, as they waited to see who they'd face.
Last edited by 11503 on Wed Jun 18, 2014 7:43 pm; edited 1 time in total
_________________
Check out my wrestlers
here
, but PM me for match requests.
Solaire of the AFW.
Despite being siblings from a wrestling family it was a no brainer that these two pair- Ami and Daisuke should easily have team chemistry. That was not the case however, Daisuke and Ami had never done a tag match because Daisuke had started his wrestling career a bit earlier than Ami and it was only recently that she also had an interest in wrestling, much to her brothers dissent of it. In any case she came to the AFW and now found herself in a second wrestling match- a tag match involving her brother and the UKE.
Backstage in their VIP locker room, it was Ami who was doing some last minute stretching and slipping on her white leather wrestling boots lacing them up, already wearing her standard wrestling attire. " Mmmm that should do it, there! perfect fit, ready Daisuke?" she said with a smile on her face, she wouldnt dare show attitude to either of her big brothers. Ami always tried to play the perfect princess sister infront of Dai and Matt.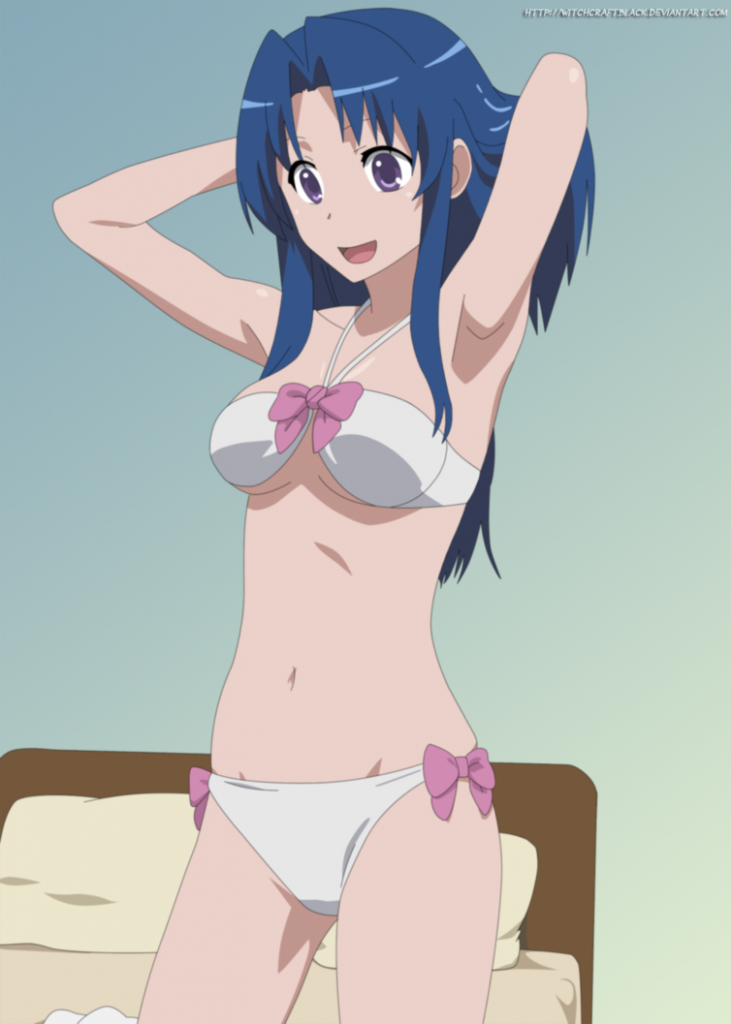 Daisuke, who just came out of the shower, was already just about ready. He just needed to put on his wrestling boots, he began to put on his black wrestling leather boots while already being in his standard wrestling attire. He was still unsure about his sister being in the ring with him, but he didnt want to unnerve her in anyway. For now- beating the UKE had priority. "Yeah.....ready, lets go hmmm" .
Ami got up and went near her brother for a quick high-five before a knock on the door signaled it was time they head out to the AFW tension arena. Daisuke's theme started to cue and a few moments later they both brushed past the curtains and began to walk with a unique swagger to the ring, ignoring the crowd and the cameras as they walk down the ramp. Daisuke rolled inside the ring under the bottom rope while Ami came around the corner and stepped up on the steel steps and entered the ring, they both quickly headed to the opposite corner to where their opponents were.
Daisuke had a huge grin on his face as he looked around and saw Ryan sitting ontop and drinking some red wine," Hah! this should be easy, hasnt anyone told you not to drink and wrestle?" he smirked as he loosening up his shoulders and bounced on the balls of his toes, Ami gave a hysterical giggle at that and turned to lucy"Yeah, and lets not forget the school-girl" she giggled as she rested her back against the turnbuckle while tugging on the ring ropes to the side.
Mr Knight kept his smirk on, even when his foes tried to give him BS "This is vintage red wine, I always have a glass before victory." he declared. The young man then flung the glass out to the ringside, it shattered and a couple of stage hands went to sweep it up.

As for Lucy she pretended to pick some earwax out her left ear "Huh what's that babe? I can't hear you, my swag is too loud. But whoever you both are, get ready to wish you were facing my maid." Lucy knew the names of Daisuke and Ami, she did bother to read them up. But part of her in ring game plan was fucking with the enemy, mentally just like her old man taught her.

Mr Knight then got off the turnbuckle and began to remove the top part of his outfit, all in a way that made it seem like he was lowering himself to the level of his foes just to compete. Lucy meanwhile kept a grin on her face, she was so going to enjoying this.

Once Ryan was ready, bare chested and at 6 foot with his clothes folded in the corner. He cracked his knuckles and neck while Lucy occupied the waiting spot for the partner. "Now...get ready. Learn something in defeat against this knight." he stood ready for the bell to ring. It was go time, he was all business now.

"Oh shit, it's dim sum time." Lucy said while holding onto the rope.
_________________
Check out my wrestlers
here
, but PM me for match requests.
Solaire of the AFW.
Daisuke headed over to his sisters shoulder and whispered something in her, perhaps some sort of pre-match advice against the big knight. Ami grit her teeth and shook her fist at Lucy who had her own snappy comeback, "Ew- earwax?your a dirty little girl arent you?" she then calmed down and tried to unnerve her opponents partner. She then put her hands on her hips and pouted as she swayed a bit, inspecting her opponent Ryan.

"Sooo your my opponent eh? You wouldnt hurt a teen supermodel now would you? you seem like a gentleman! So why dont you lay down and just let me pin you *giggle*" she put her index finger on her lip and giggled. She then began to tie her hair back in a ponytail, after she was done she slowly started to move to the middle of the ring. Hands up infront and in a wrestlers crouch- she looked and studied her opponents positioning.

"Take it easy Sis, the bigger they are the harder they fall. You got this chump!" Daisuke cheered on leaning on the ropes as he waited the bell and the action, Ami just licked her lips and continued to take up her position as she replied back to him without looking over "Its ok Nii-san, I got this". As soon as the bell would ring, she would try on charging him with a low drop kick to his shin.
"Now where's the fun in me just lying down and letting you win? Don't let this aristocratic look fool you, I've earned everything that I have." Ryan stated simply. He wasn't falling for Ami's tricks, he was used to females trying to charm him. But to be frank he was too used to it now, that might work on some of the other guys in tension. But not on the dashing knight.

And then when the bell rung Ami went and dashed towards the young man, and it was a low dropkick. Big mistake, Mr Knight always waited for his opponent to make the first move. And Ami would leave herself wide open, all the paragon of Britain had to do was step to one side. And voila the move was dodged, leaving Ami down on the mat.

Ryan would quickly seize the opportunity, leaping atop Ami so he was standing atop her. He'd grab her by the neck with both hands and force her to stand up with his strength, still holding onto her he'd deliver a swift headbutt. Before fiercely shoving Ami away, using a hand to rub his head while keeping a stoic look on his face.

"Oh shit, did you see that? Course you did, my bro means business babe." Lucy taunted.

"Hmph." Ryan would simply state, allowing Ami to get back up.
_________________
Check out my wrestlers
here
, but PM me for match requests.
Solaire of the AFW.
"we will see about that" the blue haired supermodel snorted at the dashing young knight. Truth be told, she felt a bit annoyed at the fact that her supermodel looks couldn't charm her opponent. This guy must be something!

As soon as the bell rang Ami ran towards her opponent and dived in low. Going for a low drop kick, "HYAAHH!! HUH-WHA, GACK". Her move was expertly countered as Ryan stepped to the side and then stood tall over his opponent, Ami chocked a bit as he grabbed her neck and hauled her back up on her feet greeting her with a headbutt. "Owww fuck, that hurt"she moaned out, before being shoved away hard, Ami kept her footing and didn't go down but she staggered back while rubbing her head as she felt a bit dazed.

"Come on! Your still in this! HUSTLE" Dai tries to give some verbal support
Last edited by 12085 on Wed Jun 18, 2014 11:22 pm; edited 2 times in total
Ryan was successful in scoring the first hit of the match, his old man had taught him it was important to that as it helped to set the momentum of the fight. To control the pace and momentum of it.

"I have a coupon! It expires at midnight!" Lucy said, shouting random stuff just for the sake of it. And also to partly annoy her opponents, or was that mostly?

Now Mr Knight decided to mount the offense, hoping to wear down Ami more to aid him and Lucy later in the match. Without so much as a peep out of the young man he moved forward, hoping to grab Ami by the arm and fling her towards the ropes with an Irish whip.
_________________
Check out my wrestlers
here
, but PM me for match requests.
Solaire of the AFW.
Ami staggered back until her back was pressing against the ring ropes, she shook her head and massaged her forehead with her left palm to ease the pain from that headbutt. "Owww...you have a big head you jerk!" she cursed as she lifted her head just a bit to see the knight lunge in at her.

Before she could react to Lucys randomness and Ryans offence, she was whipped across the other side of the ring, her eyes wide open as she flung access the ring, her back bounced off the opposite ring ropes as she came sprinting back unable to stop due to the momentum. She did, however, planned to use this as an advantage! As she came sprinting back she tried to leap up just a bit and looked to go for a shoulder charge into her opponent s upper chest?/ lower neck.
Ryan planned to wait and see what Ami would do, he was kinda expecting her to just buckle. She didn't look like much of the wrestling type, but then again Ryan once fought a ninja girl. The AFW was full of crazy stuff like that, he just learned to go with the flow.

Mr Knight stood strong where he was, even with Ami shoulder charging him. "Ngh." he muttered out. Although it did hurt a bit, but it'd take much more punishment to bring him down. A lot more, and Ami just ran right up to him. It would be a good idea to try and take advantage of this.

Moving his arms the young man would try to grab Ami into a bearhug, to place pressure onto her back. And take advantage of the close proximity of the pair. "Guess as a model you must be used to pressure huh?" he stated simply.
_________________
Check out my wrestlers
here
, but PM me for match requests.
Solaire of the AFW.
The supermodel ran into her opponent with her shoulder sticking out a bit, her shoulder strikes her opponent however things don't go according to plan just as yet. Her shoulder block didn't get her opponent back down on the ring canvas, he just grunted and backed up a bit. "Urgh!HMPH!" she stomped her boot down on the ring mats in frustration.

She was about to lean back and go for a forearm smash to the side of his head but before she could react, Ryan took a step forward and trapped her in his arms in a crushing bearhug. Ami's eyes were wide open in shock as her legs kicked out and flailed, her body wiggling and squirming against the Knights body as she felt her body being squeezed, the pressure point being on the small of her back. Her body starting to sweat lightly as she moaned in pain. "Gah! Leggo you jerk ahhh! "

Ami thought about bringing a knee up into his crotch but she thought otherwise, not wanting to get DQ'd. Her arms wiggle free as she looked to clap both side of his ears to stun him which could follow up with a headbutt if she could pull it off!
Page 1 of 6 • 1, 2, 3, 4, 5, 6


---
Permissions in this forum:
You
cannot
reply to topics in this forum