Champions & #1 contenders
Reduced Post Rate
Tue Jun 27, 2017 12:14 pm by RadiantKarna332
For those who are currently roleplaying with me in threads, you guys may have noticed my reduced post rate. I'm sorry for being so late to inform you guys about this, but due to some real-life businesses, I have no choice but to post infrequently compared to usual. I'm so sorry about that.
So, I will return to my normal schedule next week, so please don't worry about me not posting. Have a nice day.

Comments: 2
Active Kawaiis
Sat Jun 24, 2017 1:25 am by Daaharu
Hey, guys. I'm hoping to get a sense from everyone of where the active kawaii girls are at. No guarantees or anything, but I am looking to figure out who is out there consistently making matches because we are looking to inject some new blood into the kawaii title scene, and I don't want to have tunnel vision on just the players and characters I know.
So, if you've got a kawaii girl who's had at least one match and is currently active, can you let me know either here or via PM or IM? This …
[
Full reading
]
Comments: 6
Ending RPing
Sun Jun 25, 2017 7:04 am by KillerV
After I finishing up couple of threads, I am officially done RPing here. I apologize to you guys currently with me and even the future ones. But I am just tired of it, not going into too much details as it makes me feel like ranting so much, rather not.
But will still be here just to read n respond, as for Trillian, wont able to contact me soon, rather send PM here instead.
Good luck with everything.
Also, NOT gonna give King, rather not see people using him like
[
Full reading
]
Comments: 7
Sauna Match
Victory condition: Making your opponent quit
Location: AFW's Sauna rooms with padded floor and walls
Attire: Bikinis.
Temperature increases every 4 minutes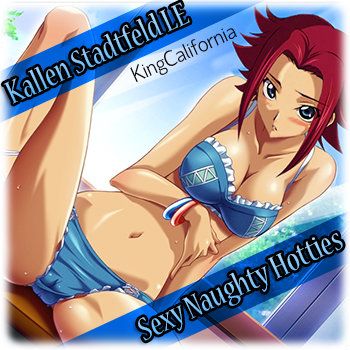 Karen was appalled. Her debut in the AFW and they gave her some skeevy, gimmick match in the back, far, far away from the ring? She didn't know what to say to that. She came to the AFW to crack some skulls, to lay the hurt, not to lay around in soft combat. Gritting her teeth, she entered the sauna room, and she felt the heat come upon her as she opened the door. She had already begun to sweat, and from what she heard of the match, it was only going to get worse and worse.
She didn't know who her opponent was, but she hoped it wasn't some of the sex-crazed softies she had heard plagued the league. Adjusting her blue bikini and flicking a little of the sweat off her taut tummy, she did know one thing: She was going to do everything to win her debut.



Posts

: 33


Join date

: 2009-05-03



Several seconds later, a braided girl with a dragon tattoo on her right shoulders entered the sauna room in a red bikini set, looking ready for a fight. A couple of interesting things had happened since she made her debut, and here she was returning for another match. Kurenai had to say that it's an interesting idea to make an "I Quit" match inside a hot and steamy sauna. It's going to be a battle of endurance, and she's confident she could take this Karen girl.

Her would be opponent was already in, and Kurenai would flash a smile to the girl. It wasn't a friendly smile, though. She was simply emphasizing her confidence while attempting to intimidate her opponent. The tattooed girl then walked towards Karen and stopped a couple of steps in front of her, arms crossed under her chest.

"Hey there," she greeted. "It's pretty hot here isn't it? Don't worry about passing out, though, because you're going to quit long before that," Kurenai smirked.
Last edited by 10553 on Sun May 18, 2014 8:54 pm; edited 1 time in total



Posts

: 10085


Join date

: 2012-07-01



Karen flashed her own toothy smile back, and took a step forward, their breasts just a fraction of an inch away from touching, their eyes locked at each other. She had taken her competition in as she walked in: that stride, that fit, tight body, those startling eyes, and above all, that dragon tattoo upon starting-to-glisten skin. She knew this girl was going to be a challenge, and she felt her confidence dip a little. But still, she had to keep up appearances and go extra hard at her.

"Maybe." Karen responded, her voice deceptively friendly and chirpy. "Or maybe you'll be cooked in more ways than one once we've done here."



Posts

: 33


Join date

: 2009-05-03



"Hah!" Kurenai chuckled at Karen's words. "Well, good luck. You can call me Kurenai by the way."

She backed away from the girl and raised her arms up, inviting her opponent for a lockup. Girls who were confident normally gave a good challenge, and that's what she's looking for. Should Karen accepted the lock up, Kurenai would attempt to push the girl backwards with almost everything she had. Taking the match slow in this environment wouldn't do her good after all. Fortunately, being aggressive was one of her fortes.



Posts

: 10085


Join date

: 2012-07-01




Similar topics
---
Permissions in this forum:
You
cannot
reply to topics in this forum