Champions & #1 contenders
Match for Takeichi
Tue Jun 12, 2018 6:13 am by GrandAkumaShogun
So with my other two guys having their own matches I figure I should do something with my first character on here, Takeichi Mori. If anyone is interested feel free to post here or get in touch through a pm so we can plan it out. I can either have Takeichi remain a jobber or begin to work him towards being a more serious competitor.
Comments: 1
Kawaii Opportunities
Sun Jun 17, 2018 3:04 pm by Daaharu
Hey, guys!
With the kawaii title match at Avalanche taking on an interesting wrinkle with the interruption by the Brat Pack, we are moving forward with the overall kawaii storyline, and at this point I'd just like to take stock of what kawaiis are out there that are interested in participating in a cohesive storyline.
Can't make any promises about titles or what exactly each girl's given role would be. We can talk a little more about the specifics of where the story is going soon, but I …
[
Full reading
]
Comments: 2
Match or RP?
Wed Jun 13, 2018 3:48 pm by Lotuswarrior
I'm just looking to do something while I wait for match replies. Really want to get some characters cemented a bit with a rival or some interactions with other characters here.
If anyone wants to do something hit me up.
Comments: 0

"Now that was fun!"
Name: Maxi Soryuju
Sex: Male
Birthday: 15th July 1986
Eyes: Brown
Hair: Black
Height: 5,8
Weight: 200 Pounds
Nationality: Japanese (Born in Okinawa)
Alignment: Chaotic Good
Entrance music: Soul Calibur 3 OST - Sail over the storm
Or Soul Edge OST - Moonlight Shadows
Preferred Matches: Hardcore matches or no DQ matches, that way he can use his nunchucks. But he'll do pretty much any match.
Type: Brawler/Martial artist (Fighting style is Jeet Kune Do mixed with self defence techniques, uses a self taught style when using nunchucks.)
Preferred Attacks: Grapples, punches and kicks
Signature moves:
Dragon's gong: Maxi gets his opponent into a headlock with one arm, with his other he delivers a swift fist to the centre of their head.
Backfilp kick: Maxi performs a short jump and then uses the momentum to deliver a kick to the jaw of his opponent as he executes a flawless backflip.
Finishing moves:
Rising dragon of the zodiac - Maxi shoves his foe into the corner with their back to him, he then goes to the opposite corner and rushes forward. He then delivers a flying kick right to the back of the head.
Lynching - Done with his nunchucks, he wraps his nunchucks around the back of the opponent's neck. He then slams their neck down on his shoulder and then spins around, whacking his weapon into their jaw.
Tidal storm - Maxi performs a sweeping kick to knock the enemy down to the floor, he then leaps atop them and delivers blow after blow to their head. If he can use his nunchucks then he'll swing them hard on their face till they are knocked out or give up.
Strengths: He can hit hard, take hits and truck on.
Weakness: Can have trouble on the ground.
Endurance:★★★★★ = He can take a lot of punishment and keep going too.
Strength:★★★★ = Can do quite a good amount of heavy lifting thanks to his naval training.
Speed:★★★★ = He's usually first to fire.
Defense:★★ = Can do a fair amount of blocking, but his style relies more on not being there.
Technique:★★★★ = Knows several different katas with his nunchucks, and he knows how to use his fists too.
Strikes:★★★★★ = His training in the navy combined with his nunchucks means pain if he can get a swing on you.
Submissions:★★ = He doesn't really know much about this.
Powerhouse:★★★★★ = In the navy! You lift heavy people!
Aerial:★★ = Aside from some fancy kicks in the air, he's not much of a high flyer.
Counters:★★ = He can block most fists and kicks, but he's better off avoiding the hits.
Hentai
Endurance: ★★★★
Defence: ★★★★
Arousal: ★★★★
Technique: ★★★★
Pacing: ★★★★
Maxi has had his fair share of rumps in the bed with women, so he can handle it if he needs to.
Personality: Maxi is put simply, a lovable rouge. He certainly has a charming attitude to those he meets, even more so with women. In battle he'll crack jokes regardless of the situation, being jovial all the way to the end. If his opponent is a bad guy then the jokes he'll say will be aimed AT them.
He might have one night stands with women, he might pinch a penny that someone dropped too. But he's certainly on the side of good, if someone is in need Maxi will aid them once he's found out everything about the situation.
Past: Maxi was born in Okinawa, raised by a loving family of just a Father and Mother. In school he had a nasty tendency to get in trouble due to his rouge way of life, getting into fights and bunking off classes. Although thankfully he didn't get into too much trouble due to his good heart and wanting to make his parents happy, but his career options were rather limited after he graduated.
So Maxi decided to throw his lot in with the military, to be more specific the Japanese navy. He always found himself admiring the way his reflection appeared on clear waters anyway, plus he could get the training too. So Mr Soryuju got underway with it, he adapted rather well to the way of life. Although his snarky attitude did get him yelled at a few times to be certain. A few years later Maxi decided that although he had a great time learning the ways of the sea thanks to the navy, he had to part ways like the seagull in the clouds.
After being honourably discharged Maxi found himself wandering Japan, with only the nunchucks he bought from an auction shortly after leaving the navy. He got into fights here and there, beating up thugs and taking their stuff. Sometimes he gave that stuff back to the people it belonged to if he could find them nearby too. Then one day after waking up from another bench sleep he spotted an advertisement for the AFW, he decided to give it a go. After all it was free bedding and he could get into brutal fights or hot action when he pleased.
Goal in the AFW: Maxi has wondered Japan and the ocean for several years, he joined the AFW for several reasons. One was to have a steady source of income, beating up thugs only gets you so much cash. Second was to do what he did best, and that was fighting. The third is something he doesn't really mention, he's getting old. Sure he's nearly 30, but most guys his age have children. So he's looking to settle down and find a constant source of work, the AFW being the thing he had in mind.
Appearance: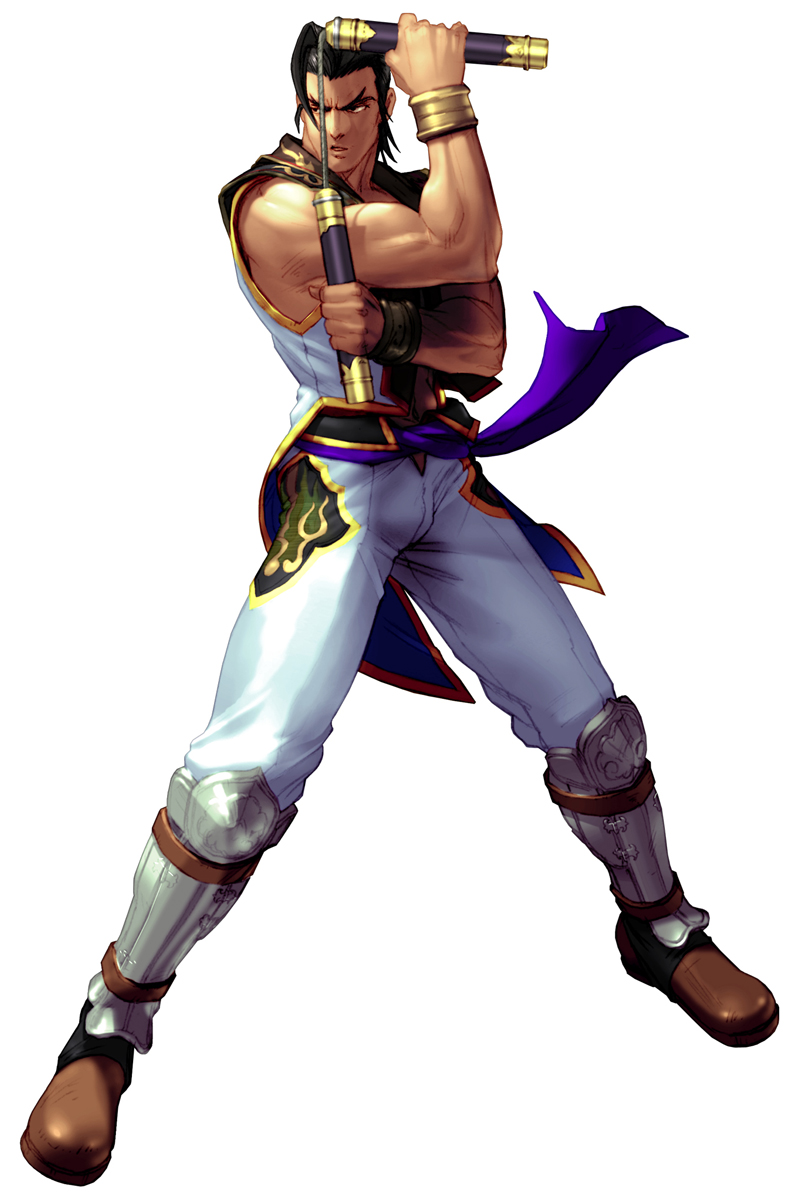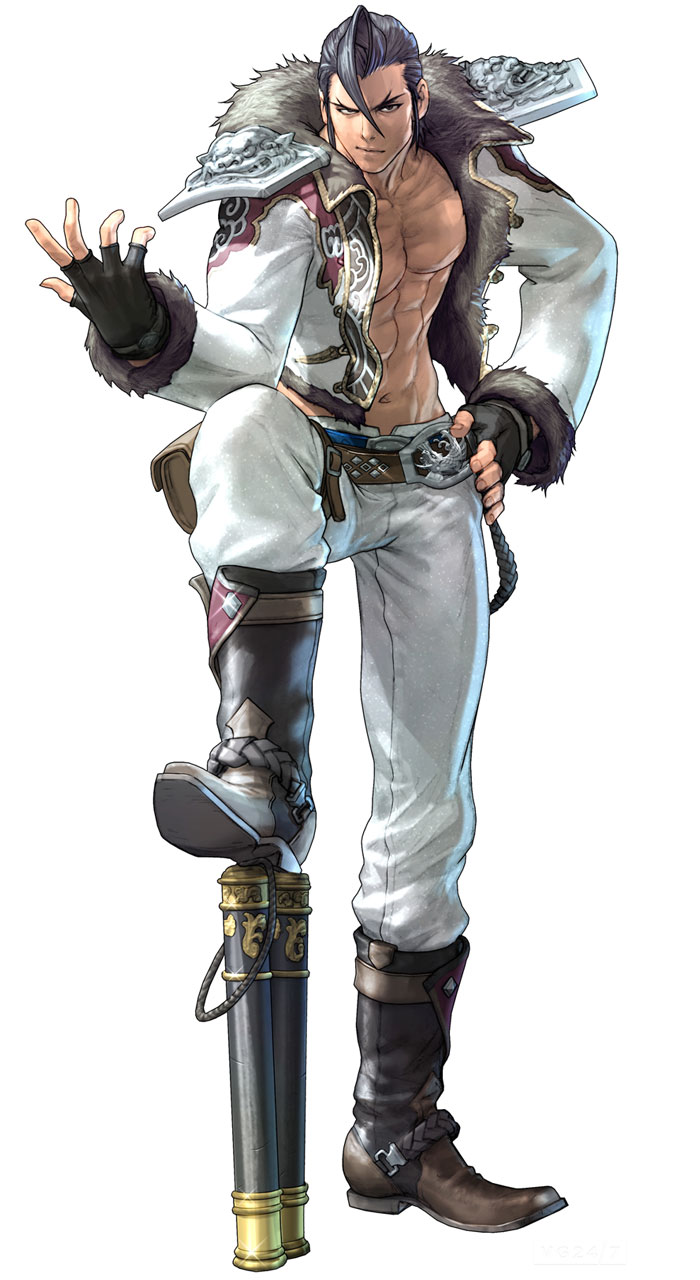 Fun facts: Ever since he was a child he has been a huge fan of Elvis, in fact during his wandering he even did a stint of time as an impersonator.
He carries around a small pocket mirror to check his hair.
Due to being in the navy, he's had some training in talking in English. Still needs to work on it though.
If Maxi was a pokemon then he'd be.....
Spoiler:

Hitmonlee
Matches
Ongoing:
Wins: Rebelle via pinfall
Loses:
Last edited by 11503 on Thu Aug 14, 2014 6:05 pm; edited 9 times in total
_________________
Check out my wrestlers
here
, but PM me for match requests.
Solaire of the AFW.



Posts

: 5771


Join date

: 2013-04-18


Age

: 23


Location

: In a secret place in Edinburgh.





Similar topics
---
Permissions in this forum:
You
cannot
reply to topics in this forum