Champions & #1 contenders
Looking for character debut
Sat May 26, 2018 9:07 pm by Hedgehawk
Hey Guys,
So i have finished rounding the basics off my new guy
Ichiro Kuo
.
I was wondering if anyone would be up for threading with him for his debut. It doesn't have to be match, it can be some backstage stuff. Just wanna set something up to get the creative juices flowing.
Comments: 0
Highfly Flying Out Of Town
Tue May 22, 2018 1:31 am by HighFly
Hello everyone, I just wanted to inform all I have threads with that I will be gone from this coming Wednesday through Sunday. I won't be able to post consistently if at all during this time, but I will try to make up for it next week! I am sorry for the inconvenience to everyone.
Comments: 7
Page 1 of 3 • 1, 2, 3


Tag team elimination match (win by defeating each member of the opponent team). Special rules: KO with count of five and pin with count of five to score one elimination. Ryu & Ataru Toranami
RYU
ATARU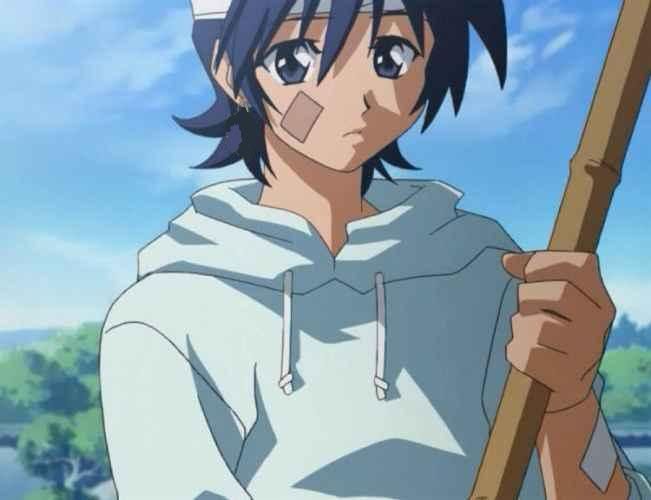 VSNoel & Esther Shiraishi
NOEL
ESTHER
Ryu and Ataru were both excited and nervous as they had been scheduled together again for a tag team match. Well, their last time as a team had been quite disgraceful, in fact: opposed to the psycho-giantess Nicole Hella, they both had been crushed and squeezed in her strong arms and legs... and smothered into oblivion by her impossibly voluptuous curves.
But, tonights event was supposed to be a different story: the girls they were going to face, even if said to be very strong, had the bio stats of normal, if not cute girls. Basing on that, the boys believed that they could not be physically overpowered this time.
Climbed onto the ring after the usual immersion into a roaring, very excited crowd of fans, the two young guys would toss their tank tops to the screaming girls at the ringside. As always, the reasons for such enthusiasm from the female audience was not completely clear: was it because they were fans of Ryu and Ataru... or because they were looking forward to the idea of a couple of handsome and healthy-looking boys being possibly overpowered by girls?
Well that's not what counts now, the only thing that matters is to stay focused on the incoming match and be prepared for their next opponents.
Last edited by 157 on Sun May 04, 2014 11:19 am; edited 3 times in total
On the other side of the team, the two girls would also enter the ring together.

With Esther carrying a sleeping Noel in a bridal carry.

...
......
.........

Oh well~

"Onee-Chan~ The match's starting~" Said the small but muscular imouto to her slender and delicate Onee-san.

"Oh~ already?" Said Noel as she slowly opens her eyes, and look at the ring, "What... a nice... nap..." She comments.

"Onee-Chan~ You need to be more alert, this is not respectful to our opponents today!" Complained Esther as she threw her older sister into the ring.

"Oh~" Commented Noel as she first dropped onto the mat, before slowing raising up, "No...noel Shiraishi..." She said with a dreamy, sleepy look.

"Sorry, my Older Cousin is like that." Apologies Esther as she made her way into the ring, "Esther Shiraishi here!" She declared.

These two girls are weird!
Last edited by 11749 on Tue May 13, 2014 6:14 pm; edited 1 time in total
Ryu and Ataru would blink in surprise at the strange given by the sleepy Noel being carried to the ring by her more muscular sibling Esther.

"Ryu Toranami *lightly bows* . Also.... no problem... as long as she feels allright", the redhead boy would greet the strenge female opponents not without a slightly embarassed face.

"Ataru Toranami. Let's have a good fight!", Ataru said energetically. After a brief consultation, the younger of the Toranami cousins would then decide that he was going to start the match, as Ryu took his place at the ringside.

As for the girls, who would be going to start first? Esther was apparently the stronger of the two while Noel seemed to be barely able to stay awake tonight..., but you cannot judge a book from its cover, as they say.
Esther happily bounced into the ring as Noel rested in the corner, by sleeping and using the ropes as pillow...

Really Noel, really....

Anyway.

As Esther enters the ring she would raise her arms, challenging her opponent to a test of strength,
Ryu looked in shock at the cute, weird girl seemingly... sleep peacefully at her corner in spite of the roaring crowd. "Ugh... is she REALLY going to be ok...?", he would mutter to himself.

Bu, the focus was on the middle of the ring when the main action was going to start. With the bell ringing, Ataru would notice Esther raise her hands as to lure him into a test of strenght.

Well, it was maybe something to be expected, given the built of this girl. As a guy, Ataru could not avoid to accept such challenge from his buff but cute opponent.
Anyway, she was just a girl right? With this self-encouragement in mind, Ataru stepped forward and clinged his hands with Esther's applying pressure as he tried to see if he could force the girl backwards.
"Nghffff...!"
As she locks hands with her opponent, Esther's muscles comes to life as she flexed to overpower her opponent with raw power, her short but bulky body strains with amazing strength in attempt to push her opponent back.
As the two contenders start to push against each other for supremacy, Ataru cannot help but notice Esther's feminine but impressive muscles swell in exertion.
Ataru does his best to avoid being pushed back, but he cannot overpower Esther either, and her strenght seems to grow with the increasing flexing of her arms.

Soon, Ataru's effort to stay in place is paid by his legs starting to give slightly, allowing the shorter girl to get the upper position as he now has no choice but to look up at her. "Nghhh.... y-you're not half bad...", the cute boy would groan, trying to keep a confident face but in truth he is shocked that he is slowly but steadily losing a contest of raw power with a shorter girl.
Esther would smile as she struggles to push her opponent back, it would seems to be working, as her body proves to be stronger then his, "Thanks for the compliment," she replied, "I work really hard to get these muscles~" She explained as she exert her impressive muscles further in attempt to push her opponent further down. "So, it seems I am stronger~ you are losing to a little girl in a test of strength~" She teased her opponent, before she would attempt just jump forward to slam her body crushing down onto him.
Ataru would blush in embarassed shock as Esther's female muscles swelled from exertion, slowly but steadily overpowering his best efforts until she gets a full leverage advantage. From there, it is going to be easy for her to proceed and flatten Ataru underneath her petite but still massive body.

"I..uff..uff... I don't think so.... nrrrggh.. I still can... UNGFHHH!". Before he could really try and turn the tides in his favor, the cute boy would be pinned down with force, his air pressed out under her large breasts and her feminine muscles.

Suddenly short of breath, Ataru can only squirm underneath her like a grounded fish in an attempt at breaking free by mere force. The Sharaishi girl is in control for now, and there is not much he can do about it.
Last edited by 157 on Fri May 30, 2014 11:00 pm; edited 1 time in total
Esther would look down on her opponent with a happy and victorious smile on her face, almost looking like a grin. "Time for a bit of exercises~" She declare, as she press down against his shoulders to hold him down.

"Time for some push ups~" She exclaimed as she would starts doing her push ups on her opponent, dropping herself bust first down onto his chest, again and again after each lift, her mighty body seems to be strong as steel, able to take the impact of smashing against her opponent.

Now this girl really is a hard nut to crack, it seems.
Page 1 of 3 • 1, 2, 3


---
Permissions in this forum:
You
cannot
reply to topics in this forum