Champions & #1 contenders
Just so y'all know
Thu Jun 22, 2017 3:27 am by LtLukas
I am going to a wedding, and will be traveling for the next few days. Sadly, I will not be able to post. But do not worry, I shall return. Sorry to all the people I am delaying.
Comments: 0
Not dead! Sorry!
Wed Jun 21, 2017 5:02 am by veritech892
Sorry for the recent slowed responses and disappearing act! Life, work, all that stuff, kind of got the jump on me! I'm back now though, promise - or I really hope I'm back now at least. I'll be replying to all the threads I have now, and hopefully I'll be around more now that things seem to (hopefully) be slowing down a bit.
Comments: 0
Does anyone feel up for an open thread bar?
Tue Jun 20, 2017 10:05 pm by Ragdoll_Jobbers
Hi guys, um well...considering I've been gone for a few months contemplating on life and death, uh that's dark, I was wondering, any body up for an open thread bar? I have some ideas but was wondering, well, if I open a bar thread, I would need "customers". Thoughts?
Comments: 3
Page 12 of 12 •

1, 2, 3 ... 10, 11, 12
Kelly twirled Lilly's white panties around her finger while the girl ranted about being a goddess, all while Kelly tried her hardest to hold back laughter toward the conceited using big words while calling herself a... Deity.... Finally Kelly just broke.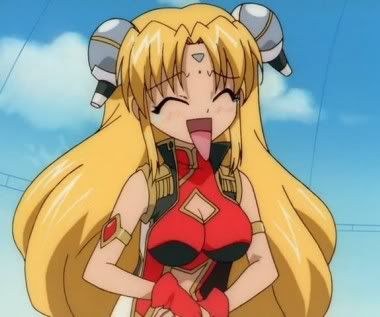 "BWAHAHAHAHA!!!"
Kelly cackled.
"You!? A Goddess only fit to wea-PFFFFFFF" Kelly spat up with laughter, holding her stomach as she lauhged, tears forming out the corners of her eyes. "Oh! Oh! OHHH That's rich! AHAHAHAHA!" She laughed hard.
And just like that, Kelly was laughing at her. Lilly was expecting it. But it didn't piss her off any less. She WAS better than a Goddess. In every way. And Kelly just found it to be amusing? She was just jealous beause she wasn't anything compared to her. That, and she just needed another reason to mock her. She did take her panties after all. She'd regret that.

With a growl, Lilly lunged for the cackling blonde, pushing her down and going to straddle her. She also went for her wrists, hoping to pin those down as well. She needed to teach Kelly a lesson.

"I AM better than a Goddess," she growled, her face close to Kelly's. "And if I recall, you haven't made me beg yet... Maybe it's time for me to make YOU beg." The cheerleader lowered her voice to a dark, yet sensual tone. "And no matter how much you beg, I won't let you cum."
Through all the laughing, Kelly never saw Lilly coming and the next thing she knew was Lilly lunging right into her, getting pinned beneath the girl out of nowhere!

"Wah!!" Kelly cried, hitting the gym mat with a grunt from the impact, she shook her head and saw Lilly looming over her, her wrists pinned as she sat on her stomach. Her face close to her's. Too close. At first Kelly wasn't intimidated, but as Lilly's tone grew darker, Kelly found herself getting a little nervous, moreso when Lilly stated... She wouldn't let Kelly cum.

The girl's face flushed red.

"Nono... I think we're done here. I got your panties, I won. Now lets get off now, kay?" Kelly said sweetly.
Lilly, pinning down her tutor, grinned er vile, twisted grin when she heard how Kelly wanted to just end it here. Oh this was just going to be so much fun. Kelly seemed to think very little of the cheerleader, and this whole time, she had some smart ass thing to say. And she laughed at her. She'd remember that.

"Oh no no no, We're not done. Keep the panties. I might find a use for them at some point." Lilly licked her lips as she lowered herself down onto Kelly until their breasts mashed together. She still held her wrists down, just in case she decided she wanted to get physical. "And by the way, you haven't won. You won't be winning. You're in my world now."

The cheerleader, still holding the blonde down, went to give a quick love bite to Kelly's neck, suckling just a little bit. It wasn't much, but the good stuff would come later. Much later.
Kelly bit her lip, her cheeks bright red as she felt Lilly's large breasts mushrooming her own, making Kelly swallow hard, her wrists pinned down, finding herself somewhere between angry and a bit captivated as the cheerleader pinned her down.

Then came the hot bite, a quick but suckling love bite that made Kelly's eyes widen, her back arching off the mat as she gave a quick gasping moan. "Hooo-Shit..." Kelly shivered Babel used to bite like that. But Kelly still didn't wanna sit still would bring her knee up, ramming it into Lilly's naked ass.
Lilly, holding down her new captive, gave her a suckling nibble on the neck. A taste of what was soon to come. Too bad for Kelly, she was planning on keeping her word. She wouldn't let her come. No matter how much she begged. Maybe if she earned it somehow... that would come later though.

But Kelly still had some fight in her. Her knee came up, hitting the cheerleader hard in the ass. "Eep!" Lily yelped. The knee forced Lilly to slide up a bit on Kelly, so that now her breasts were dangling over her tutor's face. "Why don't you jsut sit still and take it?" Lilly snapped, reaching back with one hand to rub where Kelly's knee had struck.
Kelly's knee shot out and forced Lilly forward, Kelly was startled, she twitched underneath Lilly as the girl flopped forward and her breasts got in Kelly's face, the cheerleader's words making Kelly's eyes narrow. "Do I look like your typical friction slut!?" Kelly growled through her gritted teeth before she lifted up her head to try and sink her teeth right into Lilly's clothed breast, biting hard enough to earn some sting but nothing to break the skin at all.

"Rrrrrgh!" Kelly growled, her mouth stuck on Lilly's clothed tit.
"Yes, you do look- OWOWOWOWOWWW!!!" Lilly shouted as her partner in crime sank her teeth into her covered breast. What was her problem?! It's not like she wasn't going to enjoy this at least a little. So what was this for?!

"LET GO! FUCK!" Lilly shouted before lowring herself down, trying to smother Kelly with her ample chest in an attempt to get her to release her clenched teeth.
Page 12 of 12 •

1, 2, 3 ... 10, 11, 12

Similar topics
---
Permissions in this forum:
You
cannot
reply to topics in this forum